This meme is hosted by MizB @ Books and a Beat. Musing Mondays is a weekly meme that asks you to choose one of the following prompts to answer:
–I'm currently reading…
-Up next I think I'll read…
-I bought the following book(s) in the past week…
–I'm super excited to tell you about (book/author/bookish-news)…
-I'm really upset by (book/author/bookish-news)…
-I can't wait to get a copy of…
–I wish I could read ___, but…
–I blogged about ____ this past week…
I blogged about nothing this past week because… Well… I don't want to make any excuses, but I was super tired last week because it was midterms week and it butchered me into a thousand tiny, awkward pieces. Even though I've been sleeping the same time I normally do, I've still been abnormally tired. I just hope to get back in the swing of things and start blogging and reading again soon.
THIS WEEK'S RANDOM QUESTION:
Make a plea for your favorite book.
I don't need to make a plea about Harry Potter or Percy Jackson because if you don't like those series, you have a serious problem, my friend.
(DISCLAIMER– The next couple paragraphs you're about to read are not supposed to be offensive in any sort of way. Please respect my opinions because they aren't meant to offend anyone.)
But to all you Throne of Glass haters out there:
I respect the your opinion. I really do, trust me. But I think that what many of you say in your reviews is… unreasonable, if you will. Many say that the story is unoriginal. Here's the thing: no story is original. Every story derives from another one (I learned this in English class). So I could probably claim that your favorite story is unoriginal too.
I admit it. The overall, broad context of the story is not the most original thing in the world. But, the small details is what makes the story outstanding. And if it's only the general idea you were paying attention to, you missed out the better things inside the book. From the intricate web of plans to the world building and plot twists, there is so much more to this book than just the broad skeleton of the story.
Another reoccurring complaint that I've read in reviews is that Celaena Sardothian is annoying. Looking at it from a different perspective, I could understand where that complaint is coming from. However if you understand the motive behind the attitude, you'd understand that even though she's pretty cocky, she still has a lion's heart. She's a brave, brilliant, strong assassin who takes the weight of responsibilities that no one her age should take. Later on in the series (no spoilers), she sacrifices many things to save the people around her and the ones she loves. I don't know what's so annoying about that.
I do realize that no book is for everyone (except Harry Potter), and this book is no exception. If you still truly, absolutely, positively hate Throne of Glass, I respect your opinions because I've said what I needed to say.
Peace out! *drops mic*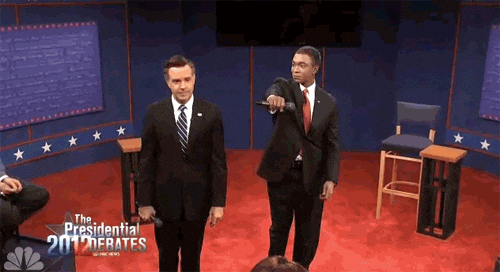 (I feel like I just wrote a very unstructured, unprofessional persuasive essay.)