I've been nominated by Poppy over at Poppy's Best of Books. Thanks for nominating me! You guys should check out her blog. She's amazing!
The Rules:
1. Thank the blogger that nominated you.
2. Answer the questions they set for you.
3. Set some new questions.
4. Nominate five new bloggers.
The Questions:
1. Have you ever been disappointed with a series or book that has had a lot of hype? What was it and why were you disappointed?
Many people have been raving about The 5th Wave, saying that it's one of the best books out in the sci-fi genre of young adult. I, however, disagree, big time. I don't know what it was about it, but it was painful to finish. Heck, it was painful to read in general. I had to listen to the audiobook because my mind refused to read the words on a page. The writing was fine. The story line was fine. The characters were fine. So what was it that made the book so painful to read?
I. Have. No. Flipping. Clue.
I'm still trying to figure out what it is, and it's been a year.
2. If you were standed on a desert island and you could only pick one series to accompany you, what would it be?
HARRY POTTER. I don't care what you say. I'm taking the Harry Potter series with me. No matter how many times I reread the story, it never gets old. Every time I go through the series again, I find something that I haven't noticed the previous times I've read the book. The more times I read the series, the more I understand the complexity of the story, characters, and the world.
3. When you write a book review, do you use spoilers or not and why?
It depends whether or not I can keep the spoilers contained inside my mind. Most of the time, I think I can keep it in. Other times, I can't stop blabbing. The better the book, the harder it is to keep in the spoilers. I used to just talk about my thoughts in my reviews, most of which had spoilers. Now, I try to be a little more careful for those who want to read the book.
4. If you could ask the author of one book or series to write a sequel, what would it be?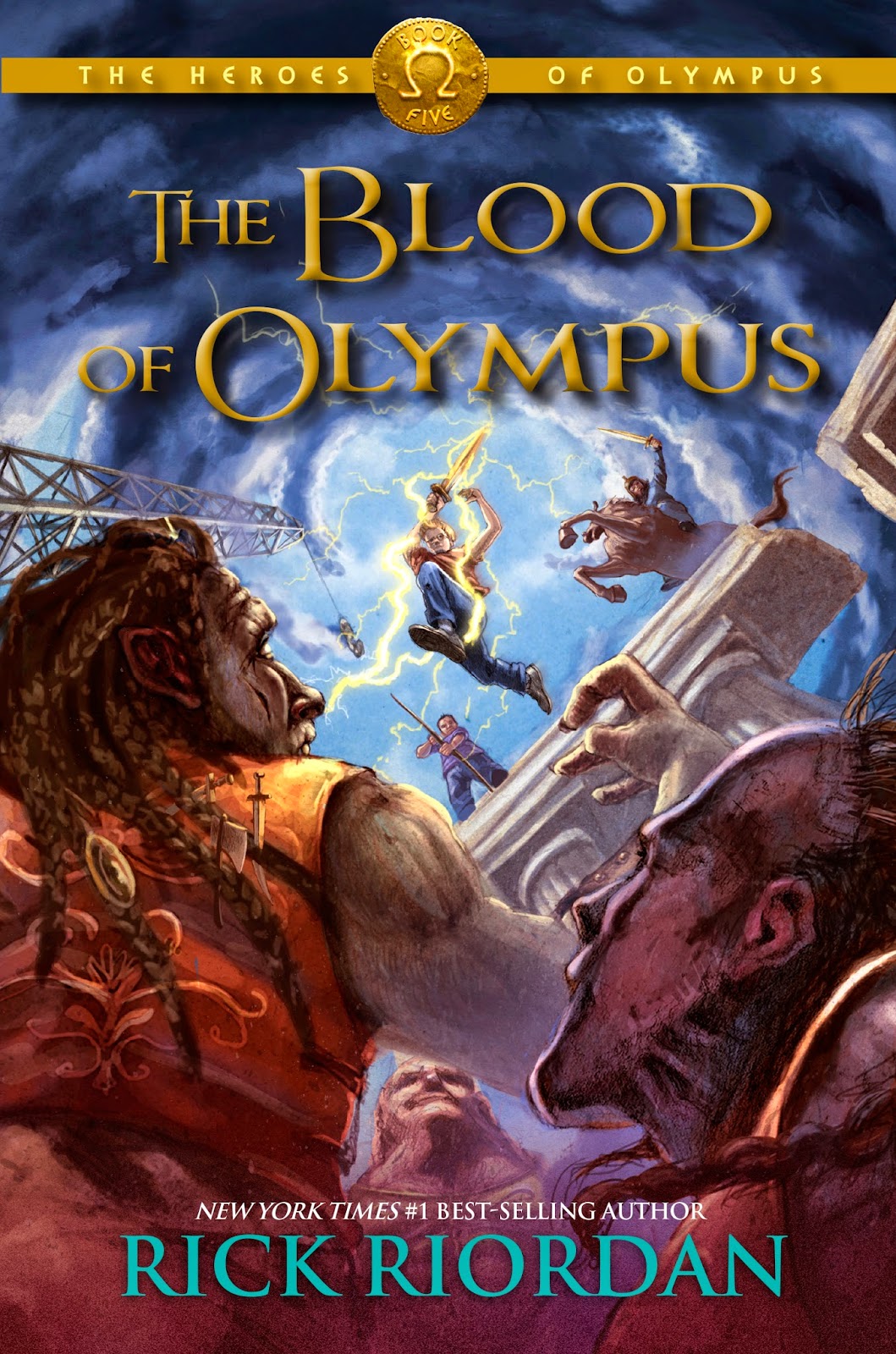 I think all of us would agree that Rick Riordan needs to write another book after The Blood of Olympus in the Heroes of Olympus series. That ending was just… no. That cannot be the end. I refuse to believe that.
5. Have you ever met any famous authors and if you haven't, who would you like the meet and what would you ask them?
I've only been to one book festival, and I drove four hours to get there. It was totally worth it. I met a whole bunch of lovely authors, and some I was just in the same room with. Either way, it was an amazing experience to meet the minds behind the madness. When it was my turn in line to meet Marie Lu, I kind of freaked out. I LOVED her Legend trilogy, and I wanted to let her know that I appreciate everything she does. However, me being the awkward person that I am, the first thing I said to her was: "Sorry I'm so sweaty." (It was 90 degrees and really humid that day and all the signings were held outside). Thankfully, she was cool about my awkwardness and we had a mini conversation about our sweatiness and the awful weather. Yeah. That was… eventful. Thinking back on it, I must have gone crazy from the heat.
I also got to personally meet the queen of young adult fantasy, Sarah J. Maas. Let's just say, I sort of freaked out for the second time that day.
My Questions:
1. If you could take the place of a protagonist in any story, which story would you choose and why? (Harry Potter isn't allowed as an answer.)
2. What is the next book on your TBR list?
3. What book or series do you think is over-hyped?
4. What book or series do you think is under-hyped and deserves more readers?
5.  If there is any world you could visit (fictional included), where would you visit and what would be the first thing you would do when you arrive?
I nominate:
Jessa @ Heather & Horses
Lauren @ The Laurenest
Anna @ My Bookish Dream
Ariana @ The Quirky Book Nerd
Until next time….