I was tagged by the very lovely Anna over at My Bookish Dream. If you don't already follow her blog, make sure to check her out! She's freaking amazing! 🙂
I'm about to share the basic information about myself (and maybe a little bit more… Who knows?)
VITAL STATS
Name: Jessica
Nicknames: Jess
Birthday: September 1st
Star Sign: Virgo
Occupation: professional procrastinator
APPEARANCE
Hair Color: black
Hair Length: I have no idea. It's a couple inches past my shoulders.
Eye Color: brown
Best Feature: my hands (it's weird, I know)
Braces: I just got them off last month. Woot woot!
Piercings: One regular piercing on each ear.
Tattoos: Nope. Maybe later in life I'll get one.
Right or Left: right
FIRSTS
Real holiday: What's the difference between a real and a fake holiday?
Best friend: my sister
Award: I have no idea.
Sport: The first sport that I officially signed up for (not like a sport in a physical education class) was swimming. I did it for two years before I quit because I had too much going on to go to practices.
Concert: I played in plenty of orchestra concerts at my school… My first one was in middle school. As for my first music concert, I haven't been to one yet.
FAVORITES
Film: The Harry Potter movies (although they're not as good as the books, of course), Mean Girls, and The Help.
TV Show: SHERLOCK!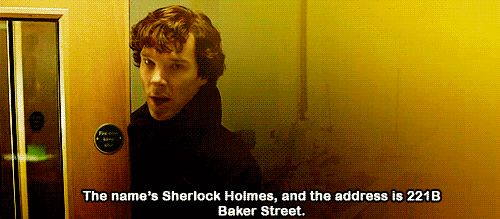 Color: any shade of light blue
Song: I've been really into Hamilton right now.
Restaurant: Dunno….
Shop: BARNES & NOBLE
Books: The Harry Potter series. Hands down. No argument necessary.
Shoes: Converses!
CURRENTLY
Feeling:  Tired, as usual.
Single or Taken: Sorry boys and girls, Rowan is my book boyfriend.
Eating: Nothing at the moment, but I'm hungry. I should go eat something.
Thinking about: Life. The future. Why the heck I'm so constantly hungry. That one slightly embarrassing thing I did in elementary school that's now going to be the only thing that's on my mind throughout the whole day. You know, the usual stuff.
Watching: Sherlock (I haven't watched the last episode in the third season yet.)
The Arrow
The Big Bang Theory
Game of Thrones
Wearing: PAJAMAS!
FUTURE
Want children: I think so.
Want to be married: Eventually, yes.
Careers in mind: Anything in the science area. I'm a big nerd when it comes to science. I just love understand how everything works.
Where you want to live: My dream is to live in London, but realistically, I don't think I will.
DO YOU BELIEVE IN…
God: I honestly don't know what to believe in nowadays.
Miracles: Yes. It was a miracle that I survived this school year.
Love at first sight: Sure, why not?
Ghosts: Nah.
Aliens: Yes!
Soul mates: Yes…?
Heaven: I don't know… this is one of the topics I think about right before I go to bed and then I never get any sleep because I can't think of satisfying answer that can put my mind to rest.
Hell: Aaaaaaaand this is the other topic that keeps me up at night.
Kissing on the first date: Depends… but most likely no.
Yourself: Hell yes! It's good to believe in yourself.
I TAG…
Claire @ The Coffeeholic Bookwork
Anushka @ Living In Pages
Flavia @ Flavia the Bibliophile
Vale @ Of Endless Pages
Lila @ The Bookkeeper's Secrets
Amy @ Inky Spells
Halee @ Books N Stuff
And you! If you want to do this tag, considered yourself tagged!
(If you have already done this tag or don't want to do it, feel free to ignore this)
Until next time….