A couple days ago, I woke up with the notification that I hit 100 followers on this blog! I was super shocked. I never thought that my blog would even get to 50, and yet here I am, thanks to you guys.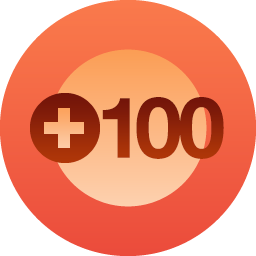 One-hundred followers. That means 100 different people from around the world are taking time out of their lives to read my posts. I can't put in words how thankful I am for that.
In the beginning, I was scared to start blogging. The internet can be a scary place. I didn't know how other people would react to my content on my blog. However, the book blogging community was warm and welcoming and introduced me to a whole new world of bookishness that I never knew existed. My world has changed in a very good way. Thanks to everyone for making my life so much brighter!