Top 5 Wednesday is a weekly meme hosted by Sam @ Thoughts on Tomes and created by Lainey @ Ginger Reads Lainey. You can check out the group's Goodreads page to join and check out the topics of the month.
This Week's Topic: books I wish had sequels
This could either be standalones I wish were series or the last book in a series that I wish wasn't the last.
(This post is free of spoilers.)
The Heroes of Olympus series by Rick Riordan
The ending wasn't satisfying. At all. That couldn't have been the ending. I refuse to accept it. I NEED MORE!
Carry On by Rainbow Rowell
Rainbow Rowell is a master at standalones. I'm not saying that the ending of Carry On wasn't satisfying, but I love the characters and world so much that I would've loved this to be a series.
Nimona by Noelle Stevenson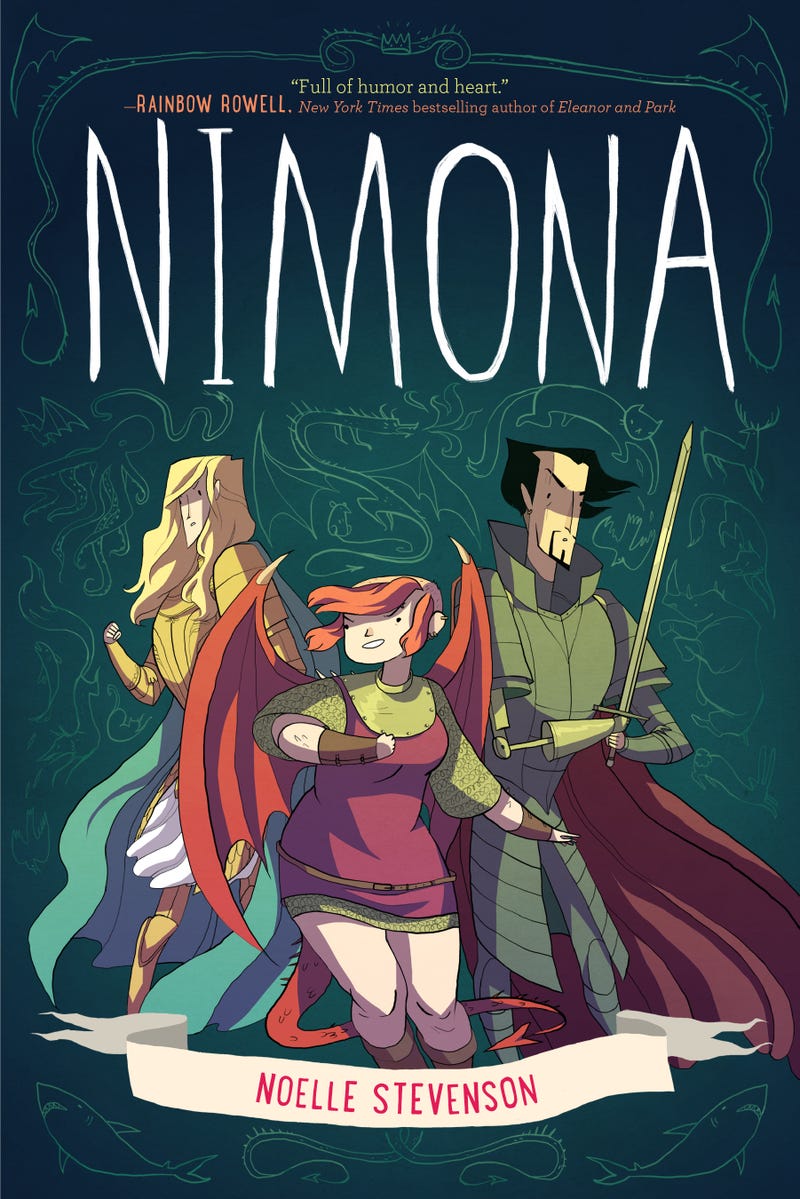 Same thing with this graphic novel. It's not that I didn't like the ending, it's just that I love the story so much that I want more.
Throne of Glass series by Sarah J. Maas
The fifth book hasn't even been released but I know I'm going to want more. I've been with these characters for a couple years now, and I don't want to part with them. It's going to tear me apart, so of course I would want more to fill the sad, sad hole that's going to be in my reading heart.
Harry Potter series by J. K. Rowling
Technically, we are getting a sequel to this series, but I don't consider it one because it's a play. Plus, just like the Throne of Glass series, I love this story so much that I'm going to always want more.
Until next time….