I wasn't tagged by anyone, but I saw Emma @ had done it and wanted to try it for myself because it's sort of the middle of the year now.
Just a fair warning, a lot of the books that I chose for each question are by Sarah J. Maas. Just saying. I'm going to try and not repeat any, but no guarantees.
There are no spoilers in this post.
1. Best Book You've Read So Far In 2016?
I've read so many great books, so here are a few that I loved:
2. Best Sequal You've Read So Far In 2016?
I haven't read many sequels this year, but out of the ones that I have, A Court of Mist and Fury was the best. Seriously guys. This book is beyond amazing. You thought the first book was great? Well, the second book is so much better. I didn't know that was even possible until I read this book.
I would've put this book under the best book I've read so far this year, but because it was a sequel, I decided to put it under this category instead. Don't be mistaken though. This book is the best book I've read so far this year.
3. New Release You've Yet To Read, But Want To?
Recently, Victoria Schwab's most recent book, This Savage Song, was released. I read A Darker Shade of Magic by her, and it got me hooked. I want to read anything and everything that she wrote. And she wrote this book, so I want to read it. Plain and simple.
I think I'm actually going to start this book soon because I just got a notification that the local library has it checked in. I might have to put all the other books I'm reading right now on hold because I want to read this book so bad.
4. Most Anticipated Release For The Second Half Of 2016?
If you don't know already with all my fangirling on this blog, I really, REALLY love the Throne of Glass series (and if you haven't read it, then you are missing out on so much awesomeness). It's one of my all-time favorite series. That's how much I love it.
So of course when I heard that the fifth book is being released in September, it automatically became my most anticipated release of the second half of the year. Heck, it's my most anticipated book of this whole year.
5. Biggest Disappointment?
I was expecting a little more than what I was given in The Sword of Summer by Rick Riordan. Maybe it was because his Percy Jackson series and his Heroes of Olympus series were so good, my expectations for this book was extremely high.
It's not that this wasn't a good book (I gave it a 4 / 5 stars), but it did disappointment me a bit. I was expecting epic battles, but this story focused more on the humor side of things instead (which isn't bad either). Even the relationships between the characters seemed a bit weak.
6. Biggest Surprise?
I chose Lady Midnight by Cassandra Clare for two reasons. One is because I was surprised on how much I enjoyed this book (Sure, I liked The Mortal Instruments series and The Infernal Devices trilogy, but I loved this one so much more).
As for the second reason, the "biggest surprise" was the plot twist. I didn't expect it to happen. It caught me off guard. I should've seen it coming, but I didn't.,
7. Favorite New Author?
Even though I've been reading the Lux series by Jennifer L. Armentrout for a couple years now, it didn't become one of my favorites until I started reading Oblivion. Maybe it was because I finished the book in a month rather than a year like I did with the first three books. I even decided to read some of Armentrout's other books just because I loved her writing so much.
Even though I haven't finished the Lux series yet, I know it's going to stay as one of my favorite YA series.
8. Newest Fictional Crush?
I'm not ashamed to say that I'm totally in love with Rhysand from A Court of Thorns and Roses series by Sarah J. Maas. (No spoilers, I promise.)
He's charming, caring, and powerful. What's not to like? I'm not going to explain more in depth on why I like Rhysand so much in fear that I'm going to spoil something. Just know that he's freaking amazing.
9. Newest Favorite Character?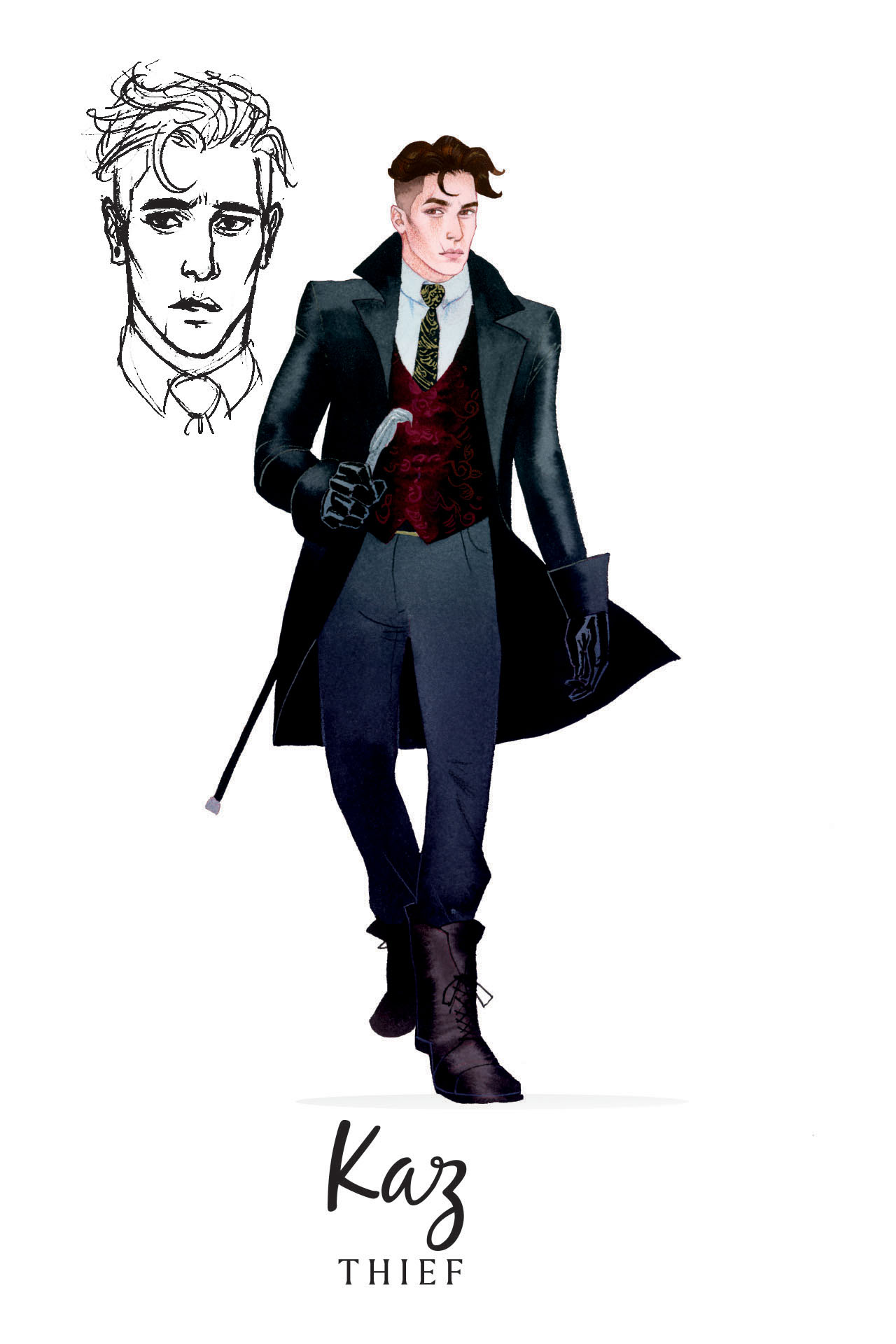 I've recently read Six of Crows by Leigh Bardugo and instantly knew that my newest favorite character would be Kaz. He has this charismatic personality, but in a twisted way, that pulls people toward him. He takes what he wants, and doesn't apologize for it.
I don't know. There's just something about him that I can't put my finger on. All the characters have a hate/love relationship with him (understandably). If he was a real person, I would probably think he was super annoying too.
10. Book That Made You Cry?
I haven't had any books that made me cry yet, but I'm currently reading Me Before You by Jojo Moyes and I know that it will jerk a tear or two (maybe one million) from me. I'm anticipating yet dreading what's going to happen.
My friend already spoiled what happened in the end, but at the same time, I kind of expected it based on what everyone was saying online. On top of that, the movie trailer (which was the thing that got me interested in reading this book) sort of implies what's going to happen. So yeah. I'm preparing myself.
11. Book That Made You Happy?
Furiously Happy made me feel happy because it made me realize that I wasn't alone. Although I don't have as severe of anxiety as the author, I still have it. Plus, Jenny Lawson is super weird. There were many times where I felt like I could relate with her.
The other reason why this book made me happy is that sense of accomplishment after I finished it. I never read anything other than fiction. Ever. So to have read a non-fiction book, let alone an autobiography, made me feel accomplished. However, I don't think I'm going to read another autobiography in a long time.
12. Favorite Book To Movie Adaptation You Saw This Year?
I have yet to watch a book to movie adaptation this year. Heck, I've only watched a total of two movies this year (Zootopia and Finding Dory), and neither of them are book-to-movie adaptations. I just realized that both of them are animated Disney movies.
13. Favorite Review You've Written This Year?
I think my best review that I've written this year is the one I wrote for The Well of Ascension by Brandon Sanderson. I got to go more in depth about the story because I talked about certain spoiler-y things.
14. Most Beautiful Book You've Bought This Year?

I think this picture speaks for itself.
15. What Book Do You Need To Read Before The End Of The Year?
I'm hoping to finish The Hero of Ages by Brandon Sanderson and A Gathering of Shadows by V.E. Schwab before the end of this year. Both of them have been in my TBR pile for so long that I need to read them sooner or later. I've just been avoiding The Hero of Ages because of the sheer size of it (700+ pages). As for AGOS… I don't know why I haven't finished it yet but I haven't. And I need to. So that's that.
Until next time….