It was announced a while back that the Throne of Glass series is going to be made into a TV show. Then a couple months ago they released the name of the show: Queen of Shadows. They haven't made a cast of characters yet, but there are many TOG casts that fans made. I wanted to make my own.
Now keep in mind that I don't know a lot of celebrities. I tend not to keep up with them because I've got better things to do (like read books). With my limited knowledge of actors and actresses, here is my fan cast for the upcoming Queen of Shadows TV show.
If you haven't read up to Queen of Shadows, I highly suggest that you do not read past this point because there are some spoilers of new characters that appear. 
Celaena Sardothian/Aelin Ashryver Galathynius
Emilia Clarke | Cara Delevingne | Natalie Dormer
All of them would be great for the role of Celaena. They give off this bad-ass vibe. I know that Emilia Clarke doesn't have blond hair, but in all honesty I don't think it matters as much as her ability to act. I'll be happy with a great actress playing as Celaena, even if she doesn't look like her. Plus, there's the magic of makeup and wigs.
---
Dorian Havilliard
Daniel Henney
I imagined Dorian to have an Asian origin, so I think Daniel Henney would be perfect for the role. Plus, according to my sister, everyone loves Daniel Henney because he's cute. Dorian is cute. Daniel Henney is cute. What's not to like?
---
Chaol Westfall
Colton Haynes | Jack Falahee
I'm not sure acting-wise, but they both kind of looks like what I imagined Chaol would look like.
---
Sam Cortland
Sam Claflin
Excuse me while I cry.
---
Arobynn Hamel
Iain Glen | Tom Hiddleston | Michael Fassbender
Yes? No? Maybe so? I can't choose between them.
---
King of Ardalan
Alan van Sprang | Charles Dance | Donald Sutherland
They all have a natural evil face. Some might call it a RBF (resting bitch face). Alan van Sprang already acts as a king in Reign. Charles Dances acted as Tywin Lannister (he was basically the king) in Game of Thrones. Donald Sutherland was President Snow, the ruler of Panem, in the Hunger Games trilogy. Each have experience acting as an evil ruler.
---
Nehemia Ytger
Lupita Nyong'o
I think she's perfect for Nehemia. First of all, Lupita is gorgeous. Second, she's an actress, so that's a plus! Third, she has this regal air to her. I don't know about you, but secretly I think she's a real-life princess. She looks friendly yet fierce, which is exactly how I imagined Nehemia was like.
---
Manon Blackbeak
Li Bingbing | Ashley Olsen
I can see both of them playing the role of the Wing Leader. They both look like bad-ass witch assassins.
---
Rowan Whitethorn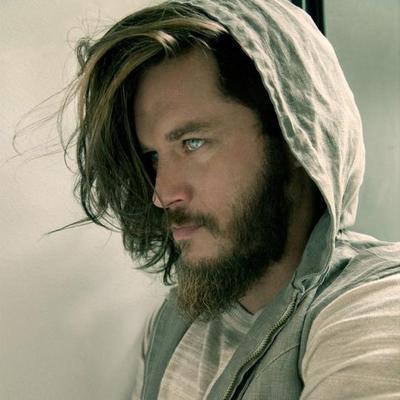 Travis Fimmel
I think Travis looks a bit like Rowan. Sure, he doesn't have white hair, but thanks to the power of makeup and costumes, I think he'll be able to pull it off.
---
Aedion Ashryver
Alexander Skarsgard | Chris Hemsworth | Christopher Mason
I never watched the new Tarzan movie that Alexander Skarsgard starred in, but he looks *sort of* like I imagined Aedion. Christ Hemsworth also *kind of* looks like what I imagined Aedion to look like. Christopher Mason is more of what Aedion looks like in my head. Unfortunately, he's only a model, not an actor.
---
Nesryn Faliq
Jamie Chung
Jamie Chung was Mulan from Once Upon a Time. I haven't watched past season 1 and don't remember seeing her, so I'm assuming she comes in later into the series. However, look at her! She's perfect. I imagined Nesryn as an Asian, and I think Jamie would be perfect for the role.
---
Elide Lochan
???
I couldn't find anyone for Elide. Any suggestions?
---
Lysandra
Adelaide Kane | Meghan Ory | Lara Pulver
Each actress has elements of Lysandra and I think all of them can pull her off.
---
Evangeline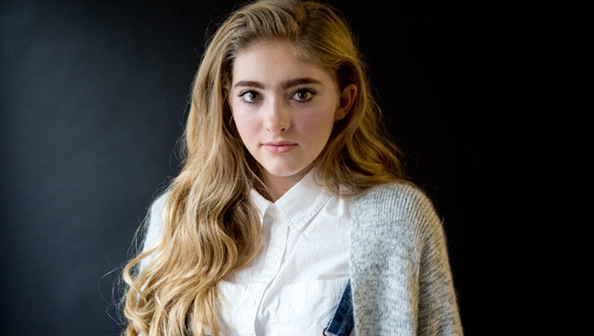 Willow Shields
Evangeline sort of reminded me of Primrose from The Hunger Games, so why not use the same actress?
---
Lorcan Salvaterre
Jason Momoa | Stanislav Ianevski
Jason is not quite what I pictured Lorcan to look like, but he comes pretty dang close. I just imagine Lorcan to be this tall, dark, super buff dude, who broods all the time. Who wouldn't swoon and also be slightly terrified of him at the same time?
---
Maeve
Angelina Jolie
After Maleficent, I think Angelina Jolie would make a great majestic villain.
Do you agree/disagree with my cast?
What is your Queen of Shadows dream cast?
What are your thoughts about the upcoming ToG TV show?
Until next time….