Title: Obsession
Series: standalone
Author: Jennifer L. Armentrout
Published: 05/31/13
Genre: new adult, paranormal/supernatural, romance
Pages: 249
My Rating: 4 / 5
Goodreads page
This review is spoiler-free.
Synopsis
He's arrogant, domineering, and… To. Die. For.
Hunter is a ruthless killer. And the Department of Defense has him firmly in their grasp, which usually doesn't chafe too badly because he gets to kill bad guys. Most of the time he enjoys his job. That is, until he's saddled with something he's never had to do before: protect a human from his mortal enemy.
Serena Cross didn't believe her best friend when she claimed to have seen the son of a powerful senator turn into something… unnatural. Who would? But then she witnesses her friend's murder at the hands of what can only be an alien, thrusting her into a world that will kill to protect their secret.
Hunter stirs Serena's temper and her lust despite their differences. Soon he's doing the unthinkable—breaking the rules he's lived by, going against the government to keep Serena safe. But are the aliens and the government the biggest threats to Serena's life… or is it Hunter?
(This synopsis is from Goodreads.)
Thoughts
I need to address something before I start this review. In Goodreads, the first part of the blurb starts like this:
This is a stand alone novel that is an adult spin-off of the Lux Series You do not need to read a Lux book to read Obsession and vice versa.
Sure, you can read Obsession without reading the Lux series, but I highly advise against it. A lot of the terms and names aren't really explained in the story and I think the author assumes you already know about the whole aliens-coming-to-earth thing and how the government is dealing with that.
If you haven't read the Lux series, then parts of the story will be very confusing. Also, if you plan to read the Lux series sometime, Obsession has minor spoilers. You won't know they are spoilers until you start reading the original series. They aren't directly stated, but it's not hard to put two and two together.
That being said, I think it's best that if you plan on reading both the Lux series and Obsession, start with the Lux series. Obsession takes place at the same time as the original series. I can't give an exact book where their events start to align, but if I were to guess, it would be around the fourth book, Origin.
One thing I love about Armentrout's books is the first person point of view. I feel like I have a closer connection with the characters because I know their thoughts and feelings throughout the story. Not that I can relate with Serena's situation, thankfully. I'd rather not experience the probably-death of my best friend and have to put up with an arrogant alien because other aliens are trying to kill me.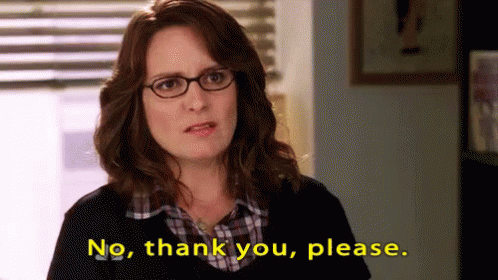 Because this book is a new adult novel, there are more sexy times than in the Lux series. And those sexy times are much more explicit. Obsession is not for younger children.
There isn't much else I can say about the plot without spoiling something from either the Lux series or Obsession.
Characters
Serena
She kind of reminds me of Katy from the Lux series. They're both strong females that have arrogant non-human guys chasing after them.
Hunter
Being the "better" species does not mean you should be mean to others.
Conclusion
I give this book 4 / 5 BBC Sherlock heads. It felt great to revisit the Lux world.
Until next time….