School is around the corner, and that means new classes and new people to meet. Comparing my schedule with all my friends, it turns out that I don't have any classes with them. That means I'll be needing to make some new friends to get through this school year. As an introvert, at the beginning of the school year, I have some people that I have a friend crush on. Then that got me thinking what it would be like if I were friends with fictional characters.
This list does not limit itself to just book characters. It also includes TV show and movie characters.
Cinder | The Lunar Chronicles
She's all in all a genuine person with a good heart. She cares about her friends and would do anything for them to make their lives easier, even if it means she has to sacrifice a bit. Not only that, her friends do the same for her. The relationship between Cinder and her crew is just friendship goals and I want to be part of it.
Iko | The Lunar Chronicles
Iko has some spunk, and she seems like the person who pushes you outside your comfort zone.  Whenever you're feeling down, she would be the best person to hang out with because she knows just the right things to say and her bubbly personality is infectious.
The Stranger Things squad
Their friendship has gone through some tough monster crap (literally) and they're still holding together. They're just a tight group, and despite their occasional grumbles, they care for each other and will literally go through another dimension just to save one another. Who wouldn't want to be in a group like that?
Hermione Granger | Harry Potter
Hermione knows EVERYTHING. She would be the person to go to when you need advice or need help on some work. She can get you out of any sticky situation, and she's extremely loyal to her friends. What more can you ask for in a friend?
Rubeus Hagrid | Harry Potter
I just love Hagrid so much. I more see him as a really caring uncle. If you want a chill day, the person you'd want to hang out with is Hagrid.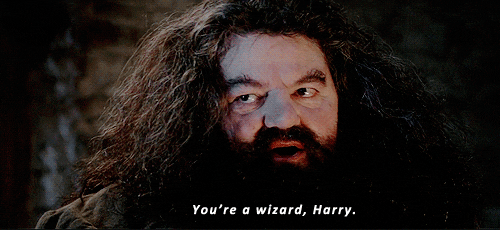 Kady Grant + Ezra Mason | The Illuminae Files
Kady and Ezra seem like fun people to hang out with. Kady is the brains of the group while Ezra provides comedic relief. Together, they're really hilarious, and I know that I would always get a good laugh with them.
Queenie Goldstein | Fantastic Beasts
I guess I'm more attracted to people with light and happy personalities. Queenie is caring and doesn't care what you look like as long as you have a good heart. I just love her as a character. ❤
Who are some of your fictional friend crushes?
Which friend squad would you like to join?
Until next time….