Today is Labor Day in America so I thought it would be a great time to post this tag. I have been tagged by the lovely Audrey over at Audrey Writes Abroad. Make sure to check out her blog! ❤
The Rules:
1. Make a post of your own in which you name a book that you would want to read for each of the holidays below. (Feel free to change the holidays if you celebrate different ones!)
2. Tag at least 5 bloggers to do it at their turn.
3. Link back to audreywritesabroad so she can see your post!
4. Have fun!
Labor Day – Wonder Woman: Warbringer
I'm actually planning on going out and getting this book soon so I can read it today. I loved the movie that came out this summer and I can't stop obsessing over it. What is even better than a Wonder Woman movie? A Wonder Woman book written by the one and only Leigh Bardugo. Ever since I finished Crooked Kingdom, I wanted more of her writing. I know that the Wonder Woman story won't be entirely hers, but I hope that she incorporates her own style into the story.
Halloween – The Adventures of Sherlock Holmes
Halloween always reminds me of mysteries, and what better story should I read than Sherlock Holmes, everyone's favorite detective?
Thanksgiving – The Gentleman's Guide to Vice and Virtue
I don't know anything about this book other than that a whole lot of people loved it and now I want to read it to see what all the hype is about.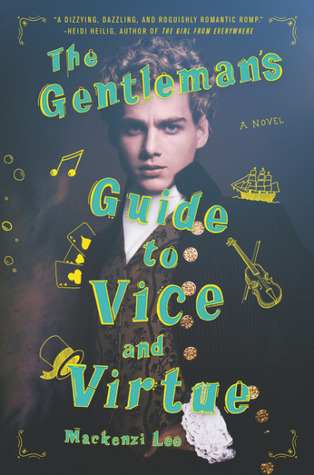 Christmas – Harry Potter
This is probably one of the only times I'll actually have the time to read. School is hectic and winter break is one of the only breaks I can take a little breather. Christmas time brings back old memories of my childhood, and Harry Potter was a big part of that.
New Year's Day – Six of Crows
If anyone is looking to start the new year with a good book, I highly recommend Six of Crows. I don't know a single person that I've introduced this book to that didn't fall in love with it.
Martin Luther King Jr. Day – The Hate U Give
I don't think I have to explain this one.
Valentine's Day – Me Before You
Honestly, I just need to finish this book. I've been reading it for over a year now and I'm still too scared to finish it.
Summer Break – The Hero of Ages
Summer break is the only break long enough to allow me to finish a Brandon Sanderson book. Everyone knows that I took a long time to finish the first two books in the Mistborn trilogy. If you don't know, it took me four months to read The Final Empire and half a year to read The Well of Ascension. It's not that the books are bad, it's just that they're super long and packed with so much amazing-ness that I have to pause every once in a while to just sit and process what happened.
Friendship Day – Percy Jackson / The Lunar Chronicles
Both series have some amazing friendships that every reader is slightly jealous of.
My birthday! – Tower of Dawn
My birthday was actually a couple days ago and the one thing I asked for was the next installment of the Throne of Glass series (I know it's not out yet but it will be tomorrow!). For the past couple years now, all I'd ask for for my birthday was the next book in the series. I only get to do that one more time before the series ends.
Spreading the fun to…
Camilla – The Reader in the Attic
… and anyone who wants to do this tag!
I know this is not part of the tag but I found this absolutely stunning cover of Tower of Dawn and I have to ask if anyone knows anything about this cover because I honestly like it much more than the actual covers of the book (not that I don't like the actual covers of the book, but you have to admit, this cover is freaking beautiful).
Is it a fan-made cover? Is it from a country outside those who receive either the US or UK editions? WHAT IS THIS COVER AND HOW CAN I GET IT?
Any information about this cover would be appreciated because the picture linked me back to Goodreads and I can't find any edition aside from the ones with the shield on it.

Until next time….