I saw a post recently by Epic Reads of a whole bunch of TL;DR summaries for YA books. I thought it would be a fun idea to make a challenge to do a whole bunch of one-liner summaries. Except for this post, I wanted to do something a little bit different. Not only do I have to summarize the book in one sentence, I also have to poke fun at it. Think of it as a one-liner roast.
For this challenge, I decided to do YA fantasy books because it's my favorite genre.
(Disclaimer: I love all of these books and don't mean any harm towards the stories, the authors, and their fans. This is just for fits and giggles.)
The Rules:
1. Accept and thank your challenger(s) by linking back to their post.
2. Make a post of one-sentence summaries and/or roasts of at least five books.
3. No spoilers!
4. Link back to The Awkward Book Blogger so she can see your post.
5. Challenge as many or as little people as you want!
6. Have fun!

Throne of Glass by Sarah J. Maas
My name is Celaena Sardothian and I will not be afra- oh my GURD are those RUNES!?!
The Winner's Curse by Marie Rutkoski
Forbidden romance between a girl and a boy who hates the girl because the girl has to act like a pompous a- *ahem* butt but he actually likes her but later hates her again and then- OH MY GOODNESS JUST GET TOGETHER ALREADY!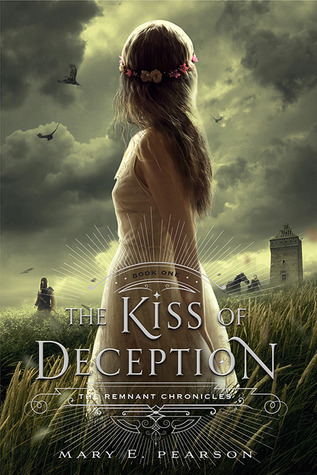 The Kiss of Deception by Mary E. Pearson
Girl falls in love with boy she doesn't even know that well.
Six of Crows by Leigh Bardugo
Let's go pull an impossible heist where we are sure to die because MONEY!
Carry On by Rainbow Rowell
Harry Potter rip-off
Miss Peregrine's Home for Peculiar Children by Ransom Riggs
Let me see a raise of hands: who picked up this book because of the pictures?
City of Bones by Cassandra Clare
Hot gal meets hot dude while fighting demons.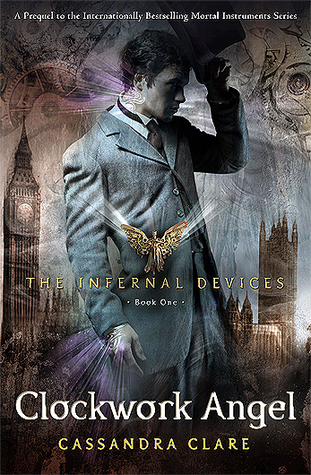 Clockwork Angel by Cassandra Clare
Even hotter gal meets even hotter dude while fighting demons.
Lady Midnight by Cassandra Clare
City of Bones: the younger generation edition
I challenge:
Camilla @ The Reader in the Attic
… and you! If you want to give this a try, consider yourself challenged!
(You can choose any books you want. It doesn't have to be in the YA fantasy genre. You can do your favorite books, your favorite genre, or whatever you want. It's all up to you.)
Until next time….