I was nominated by the lovely Anna @ My Bookish Dream. She's such a sweetheart and don't forget to check out her blog!
The Rules:
Thank the person who nominated you
Answer the 3 questions posed by the nominator
Nominate up to 8 other bloggers and provide them with your own 3 questions
If any of the questions asked are offensive or the nominee simply does not want to answer, the nominee does not have to answer them to earn the award
This award is for bloggers who strive to write for everybody, and no matter how many viewers they get, make an impact on a reader. This award is an expression of gratitude to the nominee. It should be awarded to anybody that you choose deserves it, and it doesn't mean that they must have hundreds of followers and likes.

What are some of your favorite TV shows and why do you love them?
I don't watch a lot of TV shows because I'm very particular with what I watch. It's like I'm a picky eater, but with TV shows. Some of the few shows I watch are:
Sherlock – I love the whole madness of the show. Sherlock is a crazy genius, and it's so entertaining to see him go off and solve weird crimes.
Stranger Things – I've never seen anything like it. It's suspenseful, but not too scary for my tastes. I love the characters and I also like how the actors' actual ages are closer to the ages of the characters they portray. It makes it seem more realistic despite it being in the fantastical genre.
Game of Thrones – I don't know a single person who doesn't like this show. It's super dramatic and there's a lot of unexpected plot twists. Although it hurts us every time our favorite character dies, we still continue to watch.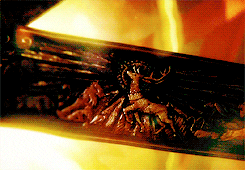 Jessica Jones – I like action movies and superheroes, and this is a little bit of both. Although the main character is a tad bit annoying at times, I really enjoyed the first season and could not stop watching the episodes. I would tell you why I am addicted to the show but I'm not actually sure why I like it. All I know is that I do and I can't wait for the next season to come out.
What makes you start reading a book and what makes you stop?
The blurb mainly gets me to pick up a book but also if a friend recommends a book, I would pick it up as well.
As for stopping a book… If I'm in a reading slump then I'll stop. If I'm not interested in the story and it feels like I'm forcing myself to read the book, then I'll stop. There are so many other books I could be reading, so why waste my time with one that I'm not enjoying?
If you won the lottery what's the first thing you'd do with your winnings?
Probably put it savings or invest it. College is expensive, so I would probably be putting my earnings towards that. I would also donate to a charity or UNICEF. If I had some money leftover (assuming that I won big), then I would split it up and give it to my family.
Nominations
Questions
1. If you could get all your friends and family to read one book, which one would it be?
2. How do you organize your bookshelf?
3. What is the weirdest thing you've used as a bookmark?
Until next time….