Whenever I daydream, I always think about what it would be like if fictional characters from books were to live in the world we live in today. That got me thinking, what would their hobbies be? Where would they live? What jobs would they hold?
And then I thought, I should make that into a blog post! So here I am…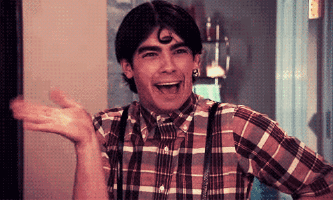 I was going to do this post for Throne of Glass characters (go figure) but decided against it because I've made so many posts about them already (or so I tell myself. To be truthful, I'm not doing TOG characters because I couldn't think of any occupation for them except soldier, or hitman, or something along those lines). Instead, I'm doing characters from The Lunar Chronicles because each of them have their strengths and weaknesses that make their group as awesome as it is.
Cinder – mechanic or engineer
This one is pretty obvious, in my opinion. Cinder is really good with mechanics, fixing and tinkering with things. It would make sense that in real life that she would be a person who either fixes broken mechanics or tries to design one.
Kaito – UNICEF ambassador
Throughout the series, Prince Kai would always try and make decisions for the betterment of his country, no matter how hard the decision is. He always put his people first. That's why I think he would make an amazing UNICEF ambassador.
Scarlet – farmer or baker
Scarlet already owned a small farm before Cinder came crashing into her life. After all the chaos of helping Cinder save the universe, Scarlet could probably use some peace and quiet living on the farm in France with Wolf.
Wolf – veteran
Kind of like in the story, Wolf would fight in the army as a soldier but then retire after serving for a couple years. He, too, would need some peace and quiet so he would live with Scarlet on her farm in France and helps her can (and eat) the tomatoes.
Cress – technician or hacker
Being a technician or hacker seems like the obvious choice for Cress. She's a wizard with anything technology related. If she truly wanted to, she could become a hacker like she was when she was up in space. I could also see her as a gamer on YouTube.
Thorne – jet pilot
I was going to just say "pilot" rather than "jet pilot", but then I realized that flying a plane would probably not be exciting for Thorne. What's more exciting than flying an airplane? Flying something much, much faster, of course!
Winter – model or puppy caretaker
Winter is known for her beauty. If she decides to go into the modeling route, I'm sure it will work out for her. She's also kind-hearted, so I think she would be an awesome puppy caretaker. I mean, who wouldn't want to spend time with puppies?
Jacin – bodyguard
Going off of Winter becoming a model, Jacin would act as her bodyguard. In the series, he is a soldier/guard in the palace, protecting Winter. If they were real life characters, it would make sense that he spends his time protecting her.
Iko – college student
I know that being a college student is not a job, but I feel like Iko is still figuring out who she wants to be and what she wants to do with the new body she's given. In Wires and Nerve, Vol. 1, she's more of an enforcer, but I'm not sure if she likes her job.
Levana – CEO
I feel like Levana, despite all her faults, would be awesome at running a huge corporation. Let's just hope that she doesn't try and take over the world this time through the economy… except now that I say that aloud I can imagine her doing that.
Do you agree with my choices? Disagree?
Which book or series should I do next?
What are some characters that you wish were here IRL?
Thanks for reading! Until next time…. ❤