Yesterday's post was a big cringe-y so I decided to also make a second post about the opposite side of the feeling spectrum, which is the best bookish feelings ever!
Also, on a totally unrelated note, I was at Barnes and Noble yesterday doing some Christmas book shopping for my sister and checking out their annual signed book collection. I couldn't find one of the books my sister asked for so I asked one of the workers there and while he was looking it up he started talking about how he didn't like Harry Potter. It's safe to say I was a little aghast because I can't understand how someone could not like Harry Potter.
Receiving bookish mail
I don't have any subscriptions to any book mail, but I feel like finding one of those boxes after a month wait would be pretty freaking exciting. It's like a mini present every month from yourself. Even just ordering a book online and having it come through the mail is pretty exciting.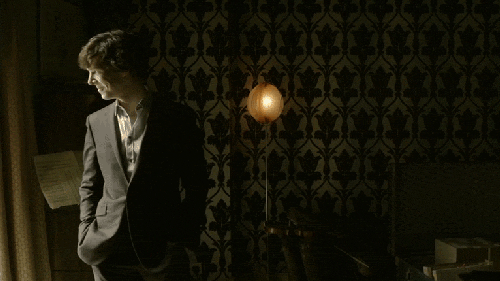 Surprise bookish mail
Even better than getting bookish mail is when you receive that bookish mail early or as a surprise. It's the best feeling getting a package at the door, not knowing what it is, and opening it to see that there is a book (or maybe some bookish things) that you can read.
Walking into a bookstore
Nothing beats the smell of new books. Or even old books. Although… sometimes used books kind of smell like vinegar.
Quickly flipping through pages
It works best with big, floppy paperback books. Thumbing through the pages, having a slight breeze on your face carries the fresh scent of paper is one of the things I love to do whenever I go to bookstores. It's so soothing to just flip through a pages of a book mindlessly.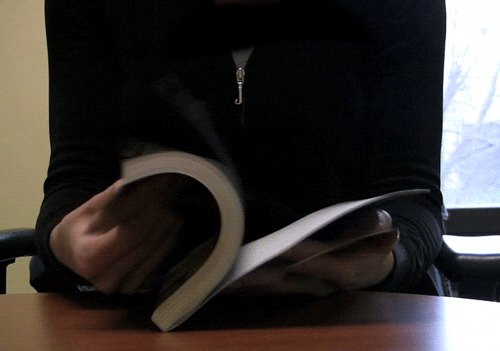 Finally finishing rearranging your bookshelf
The feeling of self-accomplishment following after you finish rearranging your bookshelf is an amazing feeling.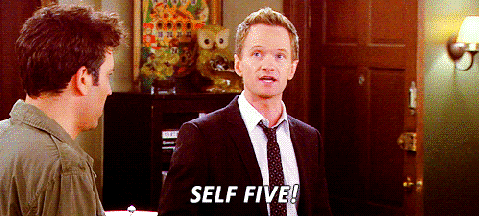 Even better, color coordination
I just spent a good solid 10 minutes just drooling over all the rainbow bookshelf pictures on the internet.
When the books on a shelf are all the same size
It's so satisfying to place books of the same size on the same shelf and just watch them align perfectly.
Getting a good deal on a book you've been wanting
People may call me cheap, but I'm a sucker for a good deal, especially when it comes to books. Physical books can get a bit pricey, and I can't imagine the struggle of getting physical English books for a decent price outside of the US and the UK. Thank goodness for ebooks!
embossed lettering
Raised letters on book covers are so fun to touch!
looking for a clean copy at a used book store and finding one
This is especially true when I'm looking for summer reading books. Surprisingly, a lot of the required reading books are expensive if you want to go them full price. Thankfully, most of the time there are a couple copies at a nearby Half Price Books, but it's super hard to find a clean copy because there's such a high demand. Whenever I do find one, it's like I found a pot of gold.
getting out of a reading slump
Freedom never felt sweeter for a reader.
when your ship sails
Hallelujah!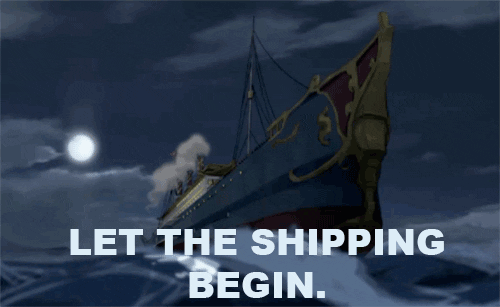 Being able to meet the geniuses behind the stories
I have been blessed with the opportunity last year to be able to attend the North Texas Teen Book Festival and it was awesome (one of the panels I attended in pictured below). One of the best things as a reader is to meet the authors behind the stories, worlds, and characters that you absolutely adore. I got a little starstruck, because I have idolized these people since I was a wee lad (I'm still pretty young, though, so I don't know why I'm talking like it's been a while). I hope that every reader gets a chance to at least meet one of their favorite authors in their lifetime.
What are some of the best bookish feelings for you?
Have you ever met one of your favorite authors? If so, who? If not, who do you want to meet?
What is the best thing about being a reader to you?
Until next time….