A while back I made a post doing the Kiss, Marry, Kill game with the Throne of Glass characters. I enjoyed playing the game (and I hope people enjoyed reading about the results) that I decided to do it again but with Sarah J. Maas's other series, A Court of Thorns and Roses. Just a fair warning, I am including characters from all three books so if you haven't finished the trilogy, I highly suggest not to read this post unless you're okay with being spoiled.
For those who've read the series but don't quite remember all the characters I talk about, I made a list of all the characters with very brief descriptions of who they are as a refresher.
Brief Character Descriptions
Amarantha – main antagonist of ACOTAR
Amren – second-in-command of Night Court, no one knows what creature she is
Azriel – shadowsinger, non-blood brother of Rhysand
Cassian – general of Illyrians, non-blood brother of Rhysand
Elain Archeron – middle Archeron sister, soft-spoken
Eris Vanserra – eldest son of the Autumn Court, cruel, engaged to Mor
Feyre Archeron – main female protagonist, youngest Archeron sister
Kier – Mor's dad, dwells in the Court of Nightmares
Lucien Vanserra – Tamlin's close friend
Morrigan – more commonly known as Mor, Rhysand's cousin and third-in-command
Nesta Archeron – eldest Archeron sister
Rhysand – High Lord of the Night Court
Tarquin – High Lord of the Summer Court
Tamlin – High Lord of the Spring Court
Varian – Amren's lover
Round 1
Morrigan, Elain Archeron, Eris Vanserra
Kiss: Elain Archeron
I would probably only see Elain as a sister, and so she gets a kiss on the cheek.
Marry: Morrigan (Mor)
Mor and I would be best friends IRL, I feel like. What's better than to marry your best friend?
Kill: Eris Vanserra
I don't see a lot of redeeming things in Eris. He's just a butthole… and that's the nice way to put it.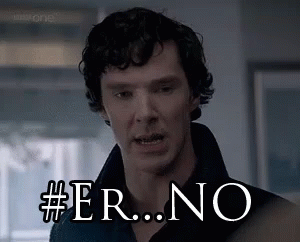 Round 2
Amren, Kier, Rhysand
Kiss: Amren
I love Amren as a character, but not in a crush kind of way. If I happen to meet her, I would probably see her more as a friend than anything. Of course, I wouldn't want to kill her, so by default she gets the kiss position.
Marry: Rhysand
I think a lot of fangirls (and fanboys) out there would love to marry Rhysand. Heck, I would too if Feyre wouldn't ban me to another dimension (is that possible?). If Rhysand isn't partner goals, I wouldn't know what is.
Kill: Kier
I also don't see any redeeming qualities in Mor's dad. There are more times than once that I wanted to reach into the story and slap Kier in the face. He's infuriating, and not in a good way. I wouldn't mind seeing him go.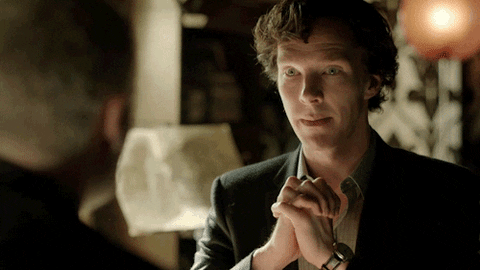 Round 3
Amarantha, Tarquin, Varian
Kiss: Varian
I don't know enough about Varian to give him more than a kiss.
Marry: Tarquin
From the brief moments that he has made an appearance in the series, he seemed like an decent character compared to what the protagonists had to face. I wish we knew a little bit more about him, as he is one of the only sane High Lords in my opinion.
Kill: Amarantha
Hopefully I don't have to explain myself for this choice.
Round 4
Cassian, Tamlin, Lucien Vanserra
Kiss: Lucien Vanserra
Frankly, I didn't really like Lucien that much until maybe the last half of the last book. I don't think he did anything bad enough to kill him off, so I guess he'll get a kiss.
Marry: Cassian
He may be a bit crass at times, but Cassian is a good person at heart.
Kill: Tamlin
Yeah… although I didn't like him in the third book, I didn't absolutely despise him either. I almost feel bad killing him off, but between Lucien, Cassian, and him, Tamlin has to go.
Round 5
Feyre Archeron, Azriel, Nesta Archeron
*pterodactyl screams of indecision*
Kiss: Azriel
I don't think he's quite ready for a relationship yet. If he was, then maybe he would've asked Mor (or Elain – still a bit unsure about where Azriel stands in relation to Elain after the third book) out.
Marry: Feyre Archeron
We have a lot in common. We both like books. We both are human (well, one of us is still human). We both have awesome magical powers. Okay, maybe not that last one, but still, Feyre is a badass immortal with the morals of a mortal. It's a deadly combination, and most likely will change how the immortals rule their worlds.
Kill: Nesta Archeron
I like Nesta. Okay? I just happen to like Azriel and Feyre more, so by default Nesta is killed off. I have no other reason. Also, I don't think I would be able to marry Nesta. She would definitely run me over. She needs someone equally as strong as she is. Maybe Cassian? *wiggles eyebrows*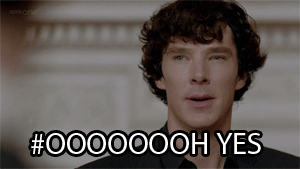 Until next time….