It's 2018, and a new year means a whole new load of books to be excited for!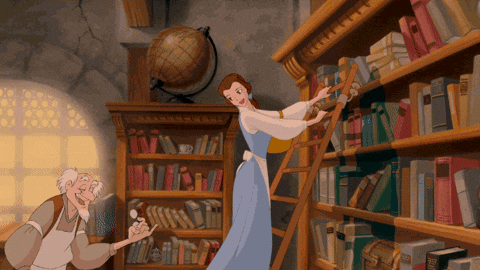 I've decided to compile a list of my most anticipated releases of 2018 because I normally don't do monthly anticipated releases.
(All the synopses in this point are taken directly from Goodreads.)
(There are some spoilers as some of these books are part of a series. I put spoiler warnings before their synopses and provided a drop down so the summaries are hidden unless you click on the drop down.)
The release dates are subject to change. These were the dates given when I was writing this post.
Batman: Nightwalker

(DC Icons, #2) by Marie Lu – January 2
Before he was Batman, he was Bruce Wayne. A reckless boy willing to break the rules for a girl who may be his worst enemy.
The Nightwalkers are terrorizing Gotham City, and Bruce Wayne is next on their list.
One by one, the city's elites are being executed as their mansions' security systems turn against them, trapping them like prey. Meanwhile, Bruce is turning eighteen and about to inherit his family's fortune, not to mention the keys to Wayne Enterprises and all the tech gadgetry his heart could ever desire. But after a run-in with the police, he's forced to do community service at Arkham Asylum, the infamous prison that holds the city's most brutal criminals.
Madeleine Wallace is a brilliant killer . . . and Bruce's only hope.
In Arkham, Bruce meets Madeleine, a brilliant girl with ties to the Nightwalkers. What is she hiding? And why will she speak only to Bruce? Madeleine is the mystery Bruce must unravel. But is he getting her to divulge her secrets, or is he feeding her the information she needs to bring Gotham City to its knees? Bruce will walk the dark line between trust and betrayal as the Nightwalkers circle closer.
Gone Rogue

(Wires and Nerve, Vol. 2) by Marissa Meyer, illustrated by Douglas Holgate – January 30
This blurb has SPOILERS

Iko – an audacious android and best friend to the Lunar Queen Cinder – has been tasked with hunting down Alpha Lysander Steele, the leader of a rogue band of bioengineered wolf-soldiers who threaten to undo the tenuous peace agreement between Earth and Luna. Unless Cinder can reverse the mutations that were forced on them years before, Steele and his soldiers plan to satisfy their monstrous appetites with a massacre of the innocent people of Earth.

And to show he's serious, Steele is taking hostages.

Cinder and Kai, Scarlet and Wolf, Cress and Thorne, and Winter and Jacin all feature in this epic new battle. But it is Iko who must face her deepest fears when she uncovers the truth about her own unusual programming.
Stone Cold

(Lumberjanes, Vol. 8) by Shannon Watters – February 20
Five best friends at summer camp take friendship to the max when they team up to defeat the strange forces lurking within the surrounding forest.
Excited to have Barney starting their first week at the camp, the Roanokes run over to the Zodiac cabin, only to find everyone turned to stone! Between strange shadows and Diane being back, it looks like April, Jo, Mal, Molly, and Ripley are going to have their hands full trying to find a cure for their friends . . . as long as they don't look the wrong thing in the eye first.
Restore Me (Shatter Me, #4) by Tahereh Mafi – March 6
This blurb has SPOILERS

Juliette Ferrars thought she'd won. She took over Sector 45, was named the new Supreme Commander, and now has Warner by her side. But she's still the girl with the ability to kill with a single touch—and now she's got the whole world in the palm of her hand. When tragedy hits, who will she become? Will she be able to control the power she wields and use it for good?
Obsidio

(The Illuminae Files, #3) by Amie Kaufman & Jay Kristoff – March 13
This blurb has SPOILERS

Kady, Ezra, Hanna, and Nik narrowly escaped with their lives from the attacks on Heimdall station and now find themselves crammed with 2,000 refugees on the container ship, Mao. With the jump station destroyed and their resources scarce, the only option is to return to Kerenza—but who knows what they'll find seven months after the invasion?

Meanwhile, Kady's cousin, Asha, survived the initial BeiTech assault and has joined Kerenza's ragtag underground resistance. When Rhys—an old flame from Asha's past—reappears on Kerenza, the two find themselves on opposite sides of the conflict.

With time running out, a final battle will be waged on land and in space, heros will fall, and hearts will be broken.
Herding Cats

(Sarah's Scribbles, #3) by Sarah Anderson – March 27
"…author Sarah Andersen uses hilarious (and adorable) comics to illustrate the very specific growing pains that occur on your way to becoming a mature, put-together grownup. Andersen's spot-on illustrations also show how to navigate this newfound adulthood once you arrive, since maturity is equally as hard to maintain as it is to find… "
—The Huffington Post
Sarah valiantly struggles with waking up in the morning, being productive, and dealing with social situations. Sarah's Scribbles is the comic strip that follows her life, finding humor in living as an adulting introvert that is at times weird, awkward, and embarrassing.
This blurb has SPOILERS

Narrated by Feyre and Rhysand, this story bridges the events in A Court of Wings and Ruin and the upcoming spinoff novels.

Feyre, Rhys, and their close-knit circle of friends are still busy rebuilding the Night Court and the vastly-changed world beyond. But Winter Solstice is finally near, and with it, a hard-earned reprieve. Yet even the festive atmosphere can't keep the shadows of the past from looming. As Feyre navigates her first Winter Solstice as High Lady, she finds that those dearest to her have more wounds than she anticipated—scars that will have far-reaching impact on the future of their Court.
Smoke in the Sun (Flame in the Mist, #2) by Renee Ahdieh – June 5
This blurb has SPOILERS

After Okami is captured in the Jukai forest, Mariko has no choice–to rescue him, she must return to Inako and face the dangers that have been waiting for her in the Heian Castle. She tricks her brother, Kenshin, and betrothed, Raiden, into thinking she was being held by the Black Clan against her will, playing the part of the dutiful bride-to-be to infiltrate the emperor's ranks and uncover the truth behind the betrayal that almost left her dead.

With the wedding plans already underway, Mariko pretends to be consumed with her upcoming nuptials, all the while using her royal standing to peel back the layers of lies and deception surrounding the imperial court. But each secret she unfurls gives way to the next, ensnaring Mariko and Okami in a political scheme that threatens their honor, their love and very the safety of the empire.
Catwoman: Soulstealer

(DC Icons, #3) by Sarah J. Maas – August 7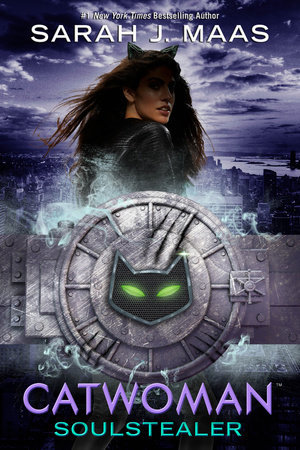 When the Bat's away, the Cat will play. It's time to see how many lives this cat really has….
Two years after escaping Gotham City's slums, Selina Kyle returns as the mysterious and wealthy Holly Vanderhees. She quickly discovers that with Batman off on a vital mission, Batwing is left to hold back the tide of notorious criminals. Gotham City is ripe for the taking.
Meanwhile, Luke Fox wants to prove he has what it takes to help people in his role as Batwing. He targets a new thief on the prowl who seems cleverer than most. She has teamed up with Poison Ivy and Harley Quinn, and together they are wreaking havoc. This Catwoman may be Batwing's undoing.
In this third DC Icons book–following Leigh Bardugo's Wonder Woman: Warbringer and Marie Lu's Batman: Nightwalker–Selina is playing a desperate game of cat and mouse, forming unexpected friendships and entangling herself with Batwing by night and her devilishly handsome neighbor Luke Fox by day. But with a dangerous threat from the past on her tail, will she be able to pull off the heist that's closest to her heart?
(no blurb or cover)
Queen of Air and Darkness (The Dark Artifices, #3) by Cassandra Clare – December 4
This blurb has SPOILERS

What if damnation is the price of true love?

Innocent blood has been spilled on the steps of the Council Hall, the sacred stronghold of the Shadowhunters. In the wake of the tragic death of Livia Blackthorn, the Clave teeters on the brink of civil war. One fragment of the Blackthorn family flees to Los Angeles, seeking to discover the source of the blight that is destroying the race of warlocks. Meanwhile, Julian and Emma take desperate measures to put their forbidden love aside and undertake a perilous mission to Faerie to retrieve the Black Volume of the Dead. What they find in the Courts is a secret that may tear the Shadow World asunder and open a dark path into a future they could never have imagined. Caught in a race against time, Emma and Julian must save the world of Shadowhunters before the deadly power of the parabatai curse destroys them and everyone they love.
What are some of your most anticipated releases for 2018?
Do you have any New Year's resolutions?
What are you most excited for in 2018?
What is the best thing that happened to you in 2017?
Until next time….