I'm finally getting around to this award after being nominated by the lovely The Orangutan Librarian a month ago. Sorry I took so long to post this! In compensation for my inability to post on time, here is a very cute gif of a shiba inu.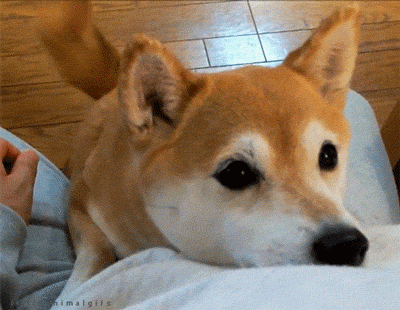 Briefly explain your blogging style (where your favorite blogging spot/tools – as in on the couch using your smartphone or something)
When I first started blogging, I would mainly use the WordPress app on the tablet, which was rather time consuming because it did not have the toolbelt on the top when editing a post. Because of that, I had to teach myself the basic coding for websites, which takes a bit longer than just pressing a button. However, now I use a laptop, and it's so much faster.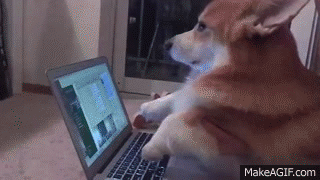 How do you manage your blogging time including blog reading time?
Very poorly. Juggling blogging, reading, and school is tough. If I want to read during the week, then I'll have to sacrifice some sleep, which is a big no-no for me. I still do it anyway. As for blogging, most of the time I type up two or three posts during the weekend and schedule them throughout the week so I don't have to worry about it during the week.
Who is your most read author?
If I counted correctly, my most read author is Jennifer L. Armentrout with 14 books, which doesn't surprise me. Rick Riordan was really close with 13 books. I love Jennifer L. Armentrout's books. Although she isn't my absolute favorite author, I can't deny that her books are addicting. I eat (or… ahem, read) them up so quickly. I read her young adult books as well as a few of her new adult ones.
How did you come up with your blog name?
I combined the two things that I was: awkward and a book blogger. Bam! Blog name.
What keeps you blogging?
As cheesy as it is, I really love the community here. I don't have any friends that are equally as enthusiastic as I am that I could talk about books with, so I turned to the internet. It's so nice to finally know people that share the same passion as I do.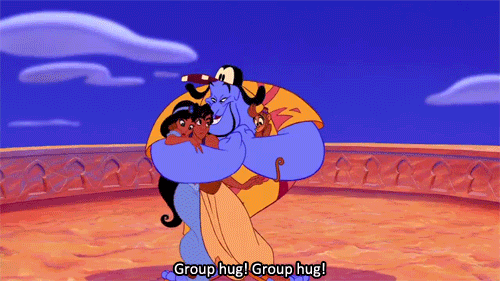 I nominate…
Dani @ Perspective of a Writer
As always, if you have already been nominated, you do not have to answer the same questions again!
Until next time….