The first month of 2018 is at it's end and boy, am I glad it's over. Let's just say I had a rough start of the new year. I had to take finals, then went through the grueling process of trying to change one of my classes for the new semester. This semester I'm taking most of my hard classes so I'm struggling to keep up with everything.
All that being said, I haven't had the time to read… (which is nothing new at this point).
Let's just say I need a fresh start and I'm glad February is right around the corner.
Books Read This Month: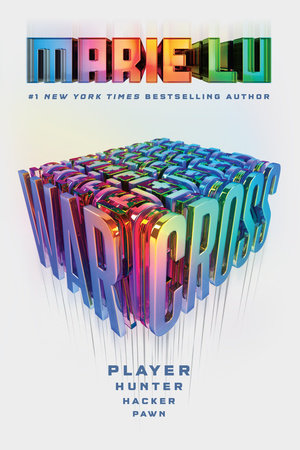 Title: Warcross
Series: Warcross, #1
Author: Marie Lu
Genre: YA sci-fi
Read: 01/06/18
Review: click here
Goodreads: link
Rating: 5 / 5
Title: The Devil in the White City
Series: standalone
Author: Erik Larson
Genre: historical, crime
Read: 01/21/18
Review: n/a
Goodreads: link
Rating: 3 / 5
Currently Reading
Everything All At Once by Bill Nye
Reviews
Tags/Awards
Brotherhood of the World Award
Bookish Posts
2018 Bookish (and Non-Bookish) Goals
ACOTAR Inner Circle's Reaction to Books (told in .gifs)
Book Festivals – What I've Learned + Tips
Other
Life Update
I'm exhausted. I'm sick again, and I haven't been getting enough sleep. My schedule this semester is filled with difficult classes so I haven't had the time to read. I'm not sure I'll ever have the time to read until summer rolls around. This is my fourth or fifth time being sick this school year and I can't afford to miss more school, especially since we just started new classes. All in all, I feel a bit dejected with everything because I feel like I'm moving backwards rather than forwards.
I might have to take a week or two hiatus to heal up and make sure I'm taking care of my body because clearly I'm doing something wrong.
We'll see.
I hope everyone had a lovely January and here's to a great rest of the year! 🙂
Until next time….