I was nominated for the One Lovely Blog Award by the lovely Norrie @ Reading Under the Blankie. Thank you so much for nominating me!
The Rules:
– Thank the person who nominated you.
– Share 7 facts about yourself.
– Nominate 15 bloggers and inform them of the nomination
The Facts
1. I love corgis
I mean, what's not to love? They have such silly personalities and sillier faces that never fails to make me smile.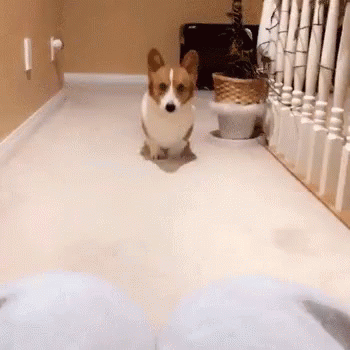 2. I have a new-found obsession of watching bullet journal videos
I really like watching those calligraphy videos on social media but I have recently been binging bullet journaling videos on YouTube. I like anything aesthetically pleasing (I mean, who doesn't?) and bullet journals are basically a very aesthetic life planner/journal. I gave bullet journaling a try over the summer and I have a new-found appreciation for bullet journalists because it takes time to build your journal.
3. When it rains, my ankle and knee pains (hey, that rhymed!)
I injured both my right ankle and right knee at different points in my life and so I've had joint pains occasionally since then. You know how people with arthritis complain about their joints aching whenever it rains? Well, I sort of have the same problem, but just in my knee and ankle. I looked up why and it's apparently because of the atmospheric pressure change that comes with the change in weather. Who knew?
4. I spend an insane amount of time scrolling through social media (namely Instagram)
I have a problem with the amount of time I spend on social media. Like I said before, I like anything aesthetically pleasing, and social media has a lot of those. I also follow a whole bunch of art accounts on Instagram because I love to see the artwork that other people create. And don't get me started with Tumblr. If I'm not careful, I will spend an insane amount of time falling in love with all the fan art of my favorite series like Throne of Glass, A Court of Thorns and Roses, and Lunar Chronicles.
5. I highly dislike driving
I just recently got a car, which means now I have to drive myself to places instead of relying on other people for transportation. I never really liked driving from the beginning, because it makes me nervous to have the responsibility of my life and others on the road in my hands. My mind also tends to wander without me noticing and whenever it does that means I'm not focusing on the road, endangering everyone. I can only feel comfortable driving short distances, but even then I'd prefer not to drive.
6. I keep a book in my car at all times
A perk of having your own car is that you can keep whatever it is you like in it at whatever time. I like to keep a book in my car because having a car means that I have to drive myself to school every morning, which also means insane parking lot traffic after school. As I said before, I don't feel too comfortable driving, so I like to wait in my car for the parking lot to clear up (about 20-30 minutes) before I start driving home. Because I don't have a lot of time during the school year to read the books I want, I use that time to catch up on some books.
7. I love lists
There's something so satisfying about lists. They make me feel organized, and there's no better feeling than crossing out something on a to-do list.
I nominate…
Dani @ Perspective of a Writer
Until next time….