Happy Valentine's Day for everyone who celebrates it! Even if you don't celebrate Valentine's Day, everyday we celebrate our relationships with other people, including our significant other and family.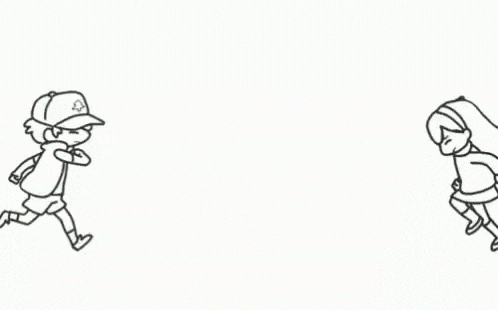 In spirit of the holiday, I wanted to rip and ship pairs of characters that I randomly draw out of a bucket. I've done this before, and if you want to check out my first attempt you can click here.
My last attempt was pretty lowkey… I didn't draw up any weird pairs, so I hope this time I'll pick out some interesting ones.
Round 1

: Nesta Archeron + Nina Zenik
Nesta is the older sister of Feyre from the A Court of Thorns and Roses series by Sarah J. Maas and Nina is part of the Dregs in the Six of Crows duology by Leigh Bardugo.
I like Nesta, but she seems too cold for Nina. Nina is the type of person who likes to cuddle, and Nesta is the type of person to care for people but doesn't really show it through emotion… if that makes any sense. They are polar opposites, and for that reason I rip it.
Round 2

: Emma Carstairs + Aelin Ashryver Galathynius
Emma is female protagonist in The Dark Artifices series by Cassandra Clare and Aelin is the female protagonist in the Throne of Glass series by Sarah J. Maas.
I'm kind of indifferent about this pairing. I see it working out in some ways but I also don't think either character would be that happy in the relationship. Because neither characters are complacent with their love relationships, I'm going to go ahead and just rip it.
Round 3

: Winter Hayle + Ezra Mason
Winter is from The Lunar Chronicles and Ezra is the male protagonist from Illuminae by Amie Kaufman and Jay Kristoff.
I really like this pairing! Winter is so cute and I think Ezra would have no trouble making her laugh. I can see them both happy with each other, and if neither of them already had a boyfriend/girlfriend and weren't from separate universes, I would ship them so hard.
Round 4

: Cassian + Rubeus Hagrid
Cassian is part of the Inner Circle in the A Court of Thorns and Roses series while Hagrid is from the Harry Potter series.
This one made me giggle a little bit. I can't image Cassian and Hagrid side by side. Cassian is this buff soldier while Hagrid is basically a friendly giant. I can see them as friends, but I can't see them as partners. For that reason I'm ripping them.
Round 5

: Rowan Whitethorn + Sam Cortland
Rowan is one of the male protagonists in the Throne of Glass series and Sam Cortland was Celaena's late lover from before the Throne of Glass series.
When I said I wanted some interesting pairs, I got what I wanted, but I wasn't expecting this. At first I was kind of against it, but the more I think about it the more I see it working out between the two. I think they'd balance each other nicely. Rowan would be his typical overprotective self and Sam would keep him on his toes. They'd also make a great fighting team, as both of them are skilled with weapons and fighting. I ship this!
Happy Valentine's Day!