I was nominated by the lovely Sydney @ Fire and Rain Books. Thank you so much for nominating me! Make sure to check out her blog, which is filled with fun tags and bookish posts.
The Rules
Share the link of the blogger who has shown love to you by nominating you.
Answer the questions.
In the spirit of sharing love and solidarity with our blogging family, nominate 8-13 people for the same award.
Ask them three questions.
***Just a disclaimer: I'm writing this in the wee hours in the morning and I'm super tired, so if you see any grammatical or spelling errors (or… more than usual), I apologize in advance.
1. If you were a color, what color would you be and why?
I'd probably be the color blue. I've been described as calm and collected, and blue is a calming color. I also love swimming (I used to swim competitively, although I quit a long time ago), and blue is associated with water. Also it's my favorite color.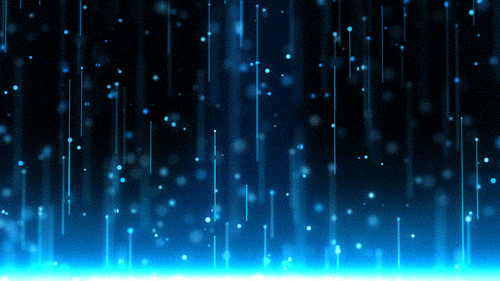 2. If you could choose a book/series to be turned into a TV show/movie, what would you choose and why?
Oh man, you don't know how many times I wished a series would be turned into either a film or TV show. My only worry is the limitations of digital film, because a lot of the books I want to be turned into film are in the fantasy genre and it's difficult to create a film without it looking cheesy will all the effects. If we lived in a world where there were no limitations, then here's my list of some of the books/series I want adapted:
Throne of Glass series by Sarah J. Maas
A Court of Thorns and Roses series by Sarah J. Maas
Legend trilogy by Marie Lu
Warcross series by Marie Lu
Six of Crows duology by Leigh Bardugo
The Illuminae Files by Amie Kaufman and Jay Kristoff
Mistborn trilogy by Brandon Sanderson
The Lunar Chronicles by Marissa Meyer
Renegades series by Marissa Meyer
Lux series by Jennifer L. Armentrout
… and many more!
Like I said, I have a "few" that I want adapted. XD
3. If you listen to music while blogging/writing/working, what are the five best songs on your playlist?
Whenever I work or blog, I like to listen to music, but it has to be songs I know pretty well so I can tune them out. I use the music almost like white noise so it needs to be songs that I'm familiar with or else my mind will want to focus on the lyrics of the songs rather than the work I need to get done. That being said at the moment I really like listening to:
anything Sam Smith
anything Ed Sheeran (particularly Perfect Duet)
anything Bruno Mars
basically anything pop
or anything pop circa 2012
I have a very basic music taste. I also like to listen to Broadway music, but I like to sing along so I don't tend to listen to them while I work.
Nominations
Samantha @ Modern Witch's Bookshelf
Norrie @ Reading Under the Blankie
If you've already been nominated, feel free to ignore this!
Questions
1. If you can transform into anything at will (inanimate objects, animals, other people, etc.), what would you wish you could turn into?
2. What are some of your favorite posts to write? Least favorite?
3. If you could date or befriend a fictional character, who would it be?
Stay awesome!