Title: Simon vs the Homo Sapiens Agenda
Series: Creekwood, #1
Author: Becky Albertalli
Published: April 7, 2017
Genre: YA, contemporary, romance
Pages: 303
My Rating: ★★★★★
Goodreads page
Synopsis
Sixteen-year-old and not-so-openly gay Simon Spier prefers to save his drama for the school musical. But when an email falls into the wrong hands, his secret is at risk of being thrust into the spotlight. Now Simon is actually being blackmailed: if he doesn't play wingman for class clown Martin, his sexual identity will become everyone's business. Worse, the privacy of Blue, the pen name of the boy he's been emailing, will be compromised.
With some messy dynamics emerging in his once tight-knit group of friends, and his email correspondence with Blue growing more flirtatious every day, Simon's junior year has suddenly gotten all kinds of complicated. Now, change-averse Simon has to find a way to step out of his comfort zone before he's pushed out—without alienating his friends, compromising himself, or fumbling a shot at happiness with the most confusing, adorable guy he's never met.
(This synopsis is from Goodreads.)
This review does not contain spoilers.
Thoughts
I'll admit, I definitely put off this book for a couple of years. My good friend read it back when it was first released and kept on pestering me to read it. I'm not really into contemporary, so I didn't think too much about it. However, now that a movie was released, I wanted to read the book before I saw the movie.
And so I read the book… but never watched the movie.
I'm not even sure it's in theaters anymore. I guess I'll have to wait until it comes up online or something to watch it.
Anywho, I definitely regretted waiting so long to read this book because I loved it! It was surprisingly quick and (sort of) easy to read. I've never felt so connected with the main character before as I did with Simon. No, I'm not a gay teenage boy, but a lot of the stuff he said throughout the book I have thought, said, or felt recently. One of my favorite quotes was…
"I'm kind of comically unathletic."
… and I was like "same"! I wrote in my little blog spiral "Simon is so relateable it's kind of scary." Seriously, I was a bit unsettled how much I thought and said the same things as Simon did. It was as though the author took the thoughts out of my brain and put it on paper.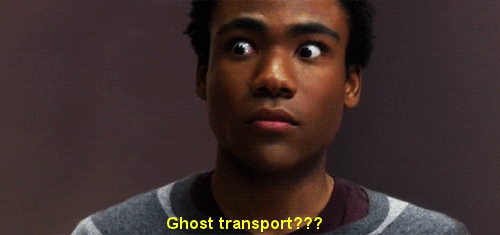 A thing I really liked about this book is how relevant it is. It talks about the consequences of posting something on the internet and cyber bullying. I think, especially in this day and age where everyone has access to the internet, it is important to understand the effects of posting something negative online. Also, blackmailing is never okay. That's just a given. It broke my heart to read about how some people reacted to a post a certain someone posted on the school's gossip page, a.k.a. Tumblr.
Throughout the book, I kept on thinking about how cool it would be to have a pen pal but through email like "Blue" and "Jacques". It's brings a sense of anonymity yet vulnerability when talking to someone through the internet that goes to the same school as you but don't know who.
Overall, I loved this book. It a quick read, and I highly suggest to pick it up if you haven't already. It's super cute and fun, but it has serious elements of sexuality, relationships, and the internet.
Normally at the end of my thoughts I would say something along the lines of "if you like (insert theme or genre here), then you'll like this book". However, I think Simon vs the Homo Sapiens Agenda is one of those books that anyone will like, despite their preference. Heck, I think you should read this book even if you're not a big reader. It's one of those stories that everyone should read.
Characters
Simon Spier
I freaking love Simon for his quirky (and slightly awkward) personality.
Leah
This might be an unpopular opinion, but I did not really like Leah. It's because I didn't agree with some of the emotions she had towards Simon. As his friend, I thought she would be a bit more understanding and see past herself given the circumstance, but she didn't. Granted, I know where she was coming from, but I didn't think it was justified to take her anger out on Simon. I don't know. She wasn't my favorite character, but I didn't hate her either.
Nick Eisner
I don't really have an opinion about Nick. To me, out of all of Simon's friends, he didn't have a big role in the story. He was just… there. I'm pretty indifferent about him.
Abby Suso
She's that one kid in high school who is good at everything, is super ambitious, likable, AND popular. You'd think someone couldn't have everything, but this girl does.
Martin Addison
Sometimes I wonder what led him to think what he thought about Simon. He should've known better than to do what he did, especially because of his brother.
Conclusion
I give this book 5 / 5 BBC Sherlock heads. My only regret is that I did not read this book sooner.
Until next time….