If you have looked at my Instagram in the past 24 hours, you would've saw me posting a whole bunch of photos and videos of the North Texas Teen Book Festival on my Instagram story. I even posted a couple pictures of the authors I got to meet and the people that were there.
Other than that, I didn't take too many pictures, which I now regret. Here are the few that I did take while I was there (and a play by play as to how my day went). Just a warning, this post is a bit longer than what I normally post.
So… the day started off with me waking up absurdly early. For someone who loves sleep and doesn't get enough of it, it was a wonder how I got up 6:00 in the morning. I wanted to get to the convention center early because I wanted to get a wristband to meet Leigh Bardugo.
I am old enough to drive, but I wasn't too comfortable to drive to the center because I've only been there once before. Thankfully, I've got awesome sauce parents who were willing to get up just as early to drive me there.
I arrived about 30 minutes before the festival started, and man, was I glad I was wearing a sweater! It was about 55 degrees Fahrenheit outside (about 13 degrees Celsius for the readers outside of America), which might not sound that bad to some of you guys, but you have to remember that I'm a Southerner. I'm not used to weather below 85 degrees. Thankfully, the staff took pity on all the people outside and started handing out the wristbands 15 minutes earlier (@7:45) than schedule.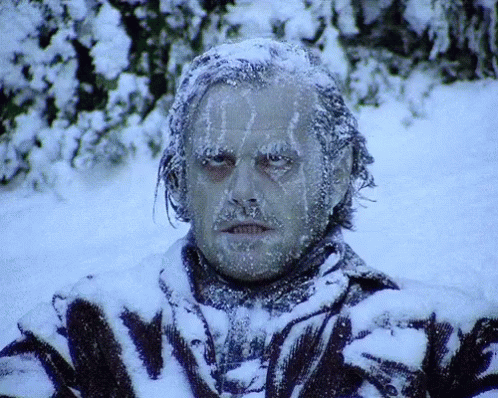 The first panel started at 8:00, but I didn't want to attend it because it was more geared towards people who read middle grade. The one I really wanted to go to was the Brave New World, which started at 10:00 (pictured below).
Because I had two hours to spare, I went to the book sale and bought myself two books. Well, one of them is for my sister, but don't tell her I said that. I haven't given it to her yet!
I was mainly there for Leigh Bardugo and Sabaa Tahir, but I fell in love with all the authors at the panel. They talked a little bit about world-building, but mainly about killing off characters. Apparently they like to make their characters (and readers) suffer.
Directly after that panel, I went straight to the panel with Leigh Bardugo and Cassandra Clare because, come on, it's two queens in one room. What could go wrong?
It was clear that these two were good friends and I've never laughed harder at a panel before. They talked about the books that were in progress, the progress of publishing and writing, and some weird anecdotes. It was at this panel that I realized that I've been pronouncing "Leigh" wrong. It's pronounced "lee", but I thought it was pronounced "lei". You learn something new everyday, I guess.
The third and last panel I went to was the draw-off with graphic novelists. The pictures above were taken from my Instagram story. I forgot to take actual pictures. As someone who enjoys to draw, it was fascinating to see how these artists came up with some interesting art in a short time span. At one point, Vera Brosgol and Jen Wang together drew a picture of Chris Brown taking paparazzi pictures of an Instagram-famous tiger with sunglasses sun tanning and taking duck-lips selfies. Yeah… I don't know how they got to that point either. XD
I wanted to go to the Underlined Book Buzz at 1:00 to try and snag an ARC copy of Odd One Out by Nic Stone, but despite arriving early to the room, they were already full. However, I was able to grab ARC copies of Furyborn by Claire Legrand and I Felt a Funeral, in my Body by Will Walton.
Because that was the last thing on my agenda that I planned and I wanted maximize the time I had to get my books signed, I went straight to where the authors were going to sign books where there was already a line forming even though it wasn't going to start for another 2.5 hours. It was there where I met some lovely ladies (who, for some reason, I never got the names of) where we fangirled over authors and books that we've read. Even though I went to NTTBF alone this year, it wasn't too bad because I got to meet new people who had the same interests as I did.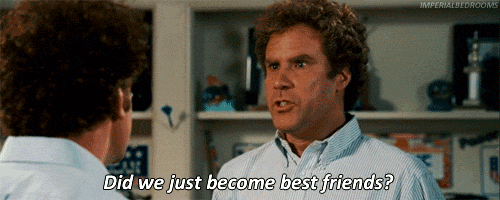 I had a list of authors I wanted to meet, but I didn't get to meet all of them. I'm still super happy with the people I got to meet in the 1.5 hours we had to get books signed. The first author I met was Becky Albertalli, but because there were so many people waiting in line for her, we were not able to take pictures. She was super sweet and loved to talk to each and every individual fan, which was awesome.
Because I was afraid I wouldn't be able to meet Leigh Bardugo, even with the wristband, I went to her line next. Her line ate up all my time. I had to leave at 5:00 at the latest. I had to wait a full hour in her line to meet her. It was totally worth it though. I got to give her the little drawing of Kaz that I did.
While waiting in line for Leigh Bardugo, the girl in front of me, the girl behind me, and I had a conversation about all the authors we wanted to meet. Because the line was taking so long, we took turns saving each others spots in line so that one of us could quickly meet another author and all our time wouldn't be wasted waiting. I chose to meet Sabaa Tahir because her line was finally short when it was my turn.
She's super hilarious and down to earth. It's still boggles my mind that these authors, who we all cherish so much, are actual human beings. Subconsciously, I know these authors are real people, but at the same time it's hard to fathom until you see them in person.
I wanted to meet Nic Stone, but she had to leave early to catch a flight to California. Jenny Han was also on the list of authors I wanted to meet but I didn't have enough time to meet her. Maybe in the future I will. Even though I didn't get to meet those authors, I was still super happy that I had the opportunity to meet many others.
I didn't have the chance to eat lunch throughout the whole festival so I was running on a single banana for about 12 hours. Do not recommend doing that. Eat food. It's good for you. Plus, it's food. Who doesn't like food?
This was my second year attending this book festival, and I've learned a bit more on what to do and what not to do, so I'm going to have to update my book events tips soon… (*hint hint new post idea*)
Also, note to future self: do not go to a festival with shin splints. It sucks.
Overall, I had a blast and I'm super thankful that I had the opportunity to meet all these wonderful people. I can't wait to see what's they will have in store next year.
Ok wow that was probably the longest post I've written in a while!
If you've made it this far, tell me what you thought about this post!
Should I do more of these? Should I try and make my descriptions more concise? I'm open to any constructive criticism.
Also…
Are there any book events that you'd like to attend in the future?
If you could choose a couple authors to have lunch with, who would you choose?
What is your most anticipated release of 2018?
Until next time….