Hi peeps! A recent trend you might have been seeing with my health is that I am sick a lot. I was never really sick often up until last year where I was sick more days than I was not.
That being said, I am sick. Again.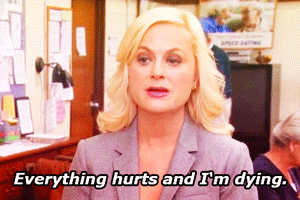 I planned out a couple posts I wanted to write for this week but I don't think I'll have enough energy to actually write them. I think the large amount of stress I'm under currently is contributing to my waning health. I'm in the midst of two weeks of important testing, and I haven't been getting my normal amount of sleep for the past month.
I will return once I'm feeling more like myself (hopefully sometime next week).
Until next time….