A QUICK APOLOGY:
I'm so sorry for dropping off the face of this earth for about a month!

I've been super sick and super busy, which reduced my body and brain into mush. Now I'm much better and finished most of the things I need to get done. I just have a couple more tests this week and I'll be free for a while. That being said…
THANK YOU FOR BEING SUPER PATIENT WITH ME!
A month ago (yeah… sorry about that), I had a post asking people to ask me questions. Basically, I wanted to do a Q&A in celebration of hitting 1000 followers on this blog.
Let's get going!
When did you start reading a lot of books?
I started reading a lot of books ever since I was in elementary school, but not by choice. My mom really wanted me to get into reading because it stimulated the brain (and gave my restless child-self something to do). However, since I hated to be forced into doing anything I used to hate reading. However, after I discovered the Harry Potter and Percy Jackson series, I fell in love and haven't stopped reading for fun ever since.
Not 10 a year, but more than 50 a year?
I used to read over 50 books a year, but nowadays the number is between 30-50 books. My goal this year is to read 40 books but so far I've only read six books. Yeah… I'm super behind.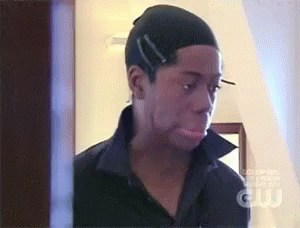 What book character do you identify with most? Why?
I read a lot of fantasy novels, so I don't find too many characters I relate with because 1) I'm not a badass assassin and 2) I don't have awesome magical powers. All the characters are super strong, but I identify myself as a hard metal box with a marshmallow inside, if that makes any sense at all. What might be surprising to some is that the character I found most relatable is Simon from Simon vs the Homo Sapiens Agenda. No, I don't identify myself as gay, but his personality reminds me so much of my own, and some of the things that he thought and said are the same things I thought and said. It was quite uncanny to read the book and see my thoughts on page written by someone I don't personally know.
If you could put yourself in any book world, which would it be and why?
Okay, I think the obvious answer would be the Harry Potter world, so I'm going to try and think of something a little bit better…
I actually always wanted to live in the Night Court, specifically Velaris, from A Court of Thorns and Roses. It seems like a beautiful place to be. I'm not going to go too into it because of spoiler reasons, but according to the book the sky is beautiful at night, and I would very much like to see that.
If you could travel to any one fictional world, which would it be?
Aside from the Night Court, I would love to travel to either the spaceships in Illuminae (when they're not being taken over by evil beings) just to see how a society in space functions or the alternate world in Warcross where having super high-tech VR glasses is the norm.
If you were stranded on a desert island and could bring one full series and one standalone, which ones would you bring?

For my series, I would definitely bring the Harry Potter series, without a question. I will never get tired of those books and every time I reread them I discover something new. As for a standalone, I would bring The Hate U Give by Angie Thomas because I haven't read it yet despite owning a copy and maybe being stranded on an island would force me to read it. I don't know what's stopping me from reading this book that everyone has fallen in love with. My goal this summer is to finally read it.
How long have you been blogging and how much time did it take for you to amass so many followers? (I can do with some advice tbh 😂)
I've been blogging for almost three years now, and I guess it has taken me up until today to get the amount of followers that I do. I guess the only advice I have is to talk about what you are passionate about and post consistently….
Top 3 favorite ships?
Oooh this is a good question….
At the moment, my top three ships are (in no particular order):
Feysand (Feyre and Rhysand from ACOTAR)
Rowaelin (Rowan and Aelin from Throne of Glass)
Simon and (the name is a spoiler so not going to say it) (from Simon vs the Homo Sapiens Agenda)
Favorite "famous" person you met?
I haven't met any celebrities, but I've met a couple authors (who are celebrities of the bookish world)….
I guess one of the most memorable ones was five years ago when I got to meet the queen, Sarah J. Maas. Anyone who knows me knows that I freaking LOVE her books. It's too bad that I was too shy to say anything to her back then… Now that I think about it, I'm still too shy to say anything when I come face-to-face with authors.
What are you studying right now?
I know this is super weird, but I'd rather keep what I'm studying in school private for now. I don't know why, but I don't feel too comfortable sharing. I hope you guys understand.
If you could read just one genre for the rest of your life, what would it be?

FANTASY ALL THE WAY, BABY!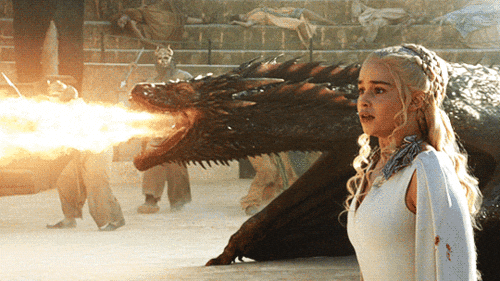 Pineapple on pizza or not?
I'm not a hater of pineapple on pizza. I can't say that I've eaten it a ton but I wouldn't be mad if someone were to give me a slice. Even if I didn't like it, all I would have to do is take off the pineapple slices and then I'd have a cheese pizza. No big deal.
I'm dying to know why a unicorn? And did you draw it?

To answer the second question, yes, I did draw my little unicorn logo thingy. As for why, when I was in middle school, I was known for wearing my unicorn onesie to school whenever we had to dress up for Halloween or it was pajama day. I guess that just stuck with me. Plus, I really like unicorns so why the heck not?
What kind of story would you write if you were a writer?
It would be a dream to be able to write a decent story, but I can't write to save the life of me. If I did have any writing capabilities, I would love to write a fantasy novel, building my own world, rules, and characters. I would want my main character to have some human characteristics, like getting scared when they are faced with danger and making mistakes. I don't know what I want the plot to be, but I'd hope it would be an exciting adventure.
What's your favorite mythical creature?
I have too many! I can't just choose one! I've narrowed it down to a "couple":
dragons (obviously)
unicorns
pegasus
brownies (no, not the dessert)
faeries (although they can be scary sometimes)
griffins
hippogriffs
What song makes you really happy?
I've been really into throwback jams lately, so anything that takes me back to the late 2000s and early 2010s makes me happy. A couple that I've added to my playlist are (because if you can't tell by now, I have a hard time just choosing one):
Count On Me by Bruno Mars
DJ Got Us Fallin' In Love by Usher and Pitbull
Umbrella by Rihanna
Stronger by Kelly Clarkson
Girl on Fire by Alicia Keys
I Won't Give Up by Jason Mraz
Alejandro by Lady Gaga
anything by Beyonce
I could go on forever, but those are a few of my favorites. Music in general gives me so much joy. That's a wrap!
Thank you for everyone for asking questions! I had a blast answering them. 😀
Also, thank you for being patient with me while I worked myself out of the tangled mess that is my life. There are still a couple things I need to address, but for the most part I should have more time and energy to read and blog in the near future.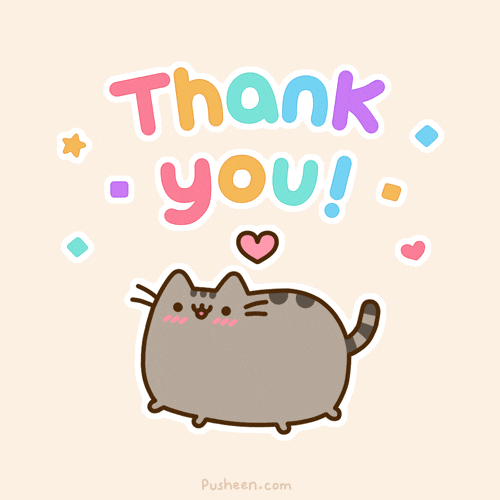 Until next time….