"I suppose in matters of the heart, there's no predicting how a person will or won't behave."
Title: To All the Boys I've Loved Before
Series: To All the Boys I've Loved Before, #1
Author: Jenny Han
Published: April 15, 2014
Genre: contemporary, YA, romance
Pages: 355
My Rating: ★★★★☆ (4 / 5)
Goodreads page
This review is spoiler free!
Synopsis
What if all the crushes you ever had found out how you felt about them… all at once?
Sixteen-year-old Lara Jean Song keeps her love letters in a hatbox her mother gave her. They aren't love letters that anyone else wrote for her; these are ones she's written. One for every boy she's ever loved—five in all. When she writes, she pours out her heart and soul and says all the things she would never say in real life, because her letters are for her eyes only. Until the day her secret letters are mailed, and suddenly, Lara Jean's love life goes from imaginary to out of control.
(This synopsis is from Goodreads.)
Thoughts
Okay, the basic information first: This story is told in the first person perspective in Lara Jean's point of view. I actually prefer first person POV because it allows me to connect to the character on a more personal level because I know what they are thinking and how they are feeling rather than have someone else other than the characters themselves tell me.
I've owned this book for about five years now, and I haven't really wanted to read it up until now. I admit, the upcoming movie that is coming out on Netflix may or may not have forced me to realize that I need to read this book before I get spoiled when trailers start releasing and everyone and their mother starts talking about it.
I was in a reading slump at the time when I started this book. The fact that this book got me out of that reading slump is kind of impressive, since I'm not much of a contemporary reader. The chapters are super short, so it didn't feel like a chore trying to get through the story.
I don't like reality TV, and I hate drama in my own life, but I love reading about it. This story is basically a K-drama set during high school in book format. It's great. The fact that Lara Jean is half Korean makes it even better, because I feel like I can relate to her more.
I'm not going to lie: this book is very unrealistic. Most of the stuff that happens in the story, well, only happens in stories and on screen. I would describe the story as any person's worst nightmare during high school. But it was still fun to be able to experience the roller coaster that Lara Jean went through after her secret "love letters" got sent out.
One thing I really liked about this book is how I switch from liking to hating back to liking a character as the story progressed. The characters seemed more human because they made mistakes and they hate bad qualities, but they also had some good in them too. I talk more about it in the "character" section of this review.
I'm going to be completely honest with you. I don't like the guy Lara Jean ends up with at the end of this story. Sure, I don't like the other guy either in this sort-of-love-triangle-but-not-really-because-it's-complicated, but I don't think the guy she ends up with is good to her. I don't know… Most of the time when it comes to love triangles, I'm rooting for one certain person. In this book, I was rooting for neither. They just don't treat her the way (in my opinion) that she deserves.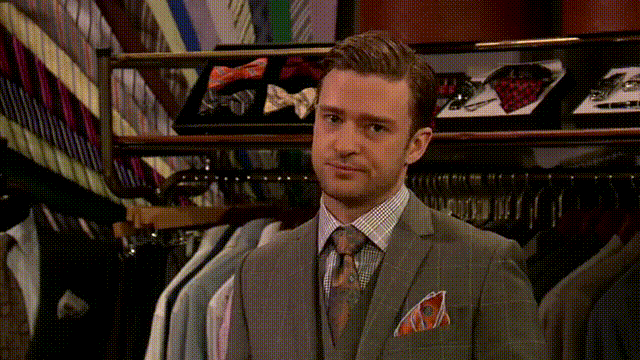 Overall, To All the Boys I've Loved Before was a combination of cheesiness, awkwardness, and cuteness overload. If you like young adult contemporary romances, I think you'll really like this book.
Characters
Lara Jean Song Covey
She is everything I am not. She's super expressive with her emotions, and she's honestly one of the most adorable characters I've come across. Lara Jean just wants to be the best sister, and it shows. She tries her best, and I think that's what makes me love her so much. She's a genuine person, and it's hard to hate her for that.
Margot Covey
I don't know about you, but I actually didn't like Margot that much. It's not much of what she does, but it's more of what she doesn't do. I understand where she is coming from to an extent, but that doesn't mean I have to like her.
Kitty Covey
Hands down one of the best characters in this whole book. She's sassy, and I freaking love it.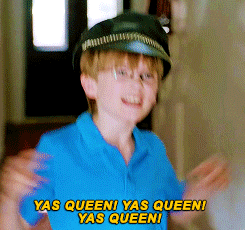 Josh Sanderson
There's something about him that I just don't like. He's not creepy or anything, and he isn't disrespectful. In fact, he's quite the opposite. I liked Josh at the start but slowly became unsure if I was okay with his actions. I have a reason why I don't like him, but I don't entirely know myself what that reason is.
Peter Kavinsky
Yeah… he's full of himself. He's nice, but also very worried about what other people think of him.
Genevieve "Gen"
Ahahaha NOPE! Bye [insert choice of word here]!
Chris
I hated her (yes, Chris is a girl) in the beginning. I didn't see how Lara Jean could be friends with her when they're polar opposites. But towards the end I realized how much Chris actually cares, despite her tough girl act, and she redeemed herself in my eyes. As my friends like to say, she's a real one.
Lucas
Not a major character, but definitely one of my faves. He is the fresh dose of reality and care that Lara Jean needs sporadically during the story. My only complaint is that he isn't in the story more.
Conclusion
I give this book 4 / 5 Sherlock character heads. It's a super cheesy story, but quick and easy to read.
Until next time….