I don't know why, but I'm super excited to do this. I had so much fun last time trying to figure out what each book was about solely based on its cover and title (which if you want to check out my first attempt click here).
If you don't know what this is or have forgotten, first impressions is where I take a bunch of books that I have no idea what they're about, look at their cover, and try and judge what the story is about. Then I'll read the blurb and figure out how close I was to the actual story. Don't worry, I made sure to only use standalones or first books in series to avoid spoilers.
I also linked the Goodreads page of each book to its title in case anyone wants to add a book to their TBR or something.
(All the blurbs in this post are directly from Goodreads.)
First up!
Prediction: There's a kingdom and a girl. The kingdom is running out of time before its ultimate demise, and it's up to the girl (possibly the princess of the kingdom) to find a way to save her kingdom before everyone and everything she loves perishes.
Blurb: In the kingdom of Sempera, time is currency—extracted from blood, bound to iron, and consumed to add time to one's own lifespan. The rich aristocracy, like the Gerlings, tax the poor to the hilt, extending their own lives by centuries.
No one resents the Gerlings more than Jules Ember. A decade ago, she and her father were servants at Everless, the Gerlings' palatial estate, until a fateful accident forced them to flee in the dead of night. When Jules discovers that her father is dying, she knows that she must return to Everless to earn more time for him before she loses him forever.
But going back to Everless brings more danger—and temptation—than Jules could have ever imagined. Soon she's caught in a tangle of violent secrets and finds her heart torn between two people she thought she'd never see again. Her decisions have the power to change her fate—and the fate of time itself.
Observations: So… I was pretty off. Of course, there is the element of time, which I got, but I didn't even think about trying to expand one's own lifespan. Seems like an interesting story, and I'll probably be adding it to my TBR.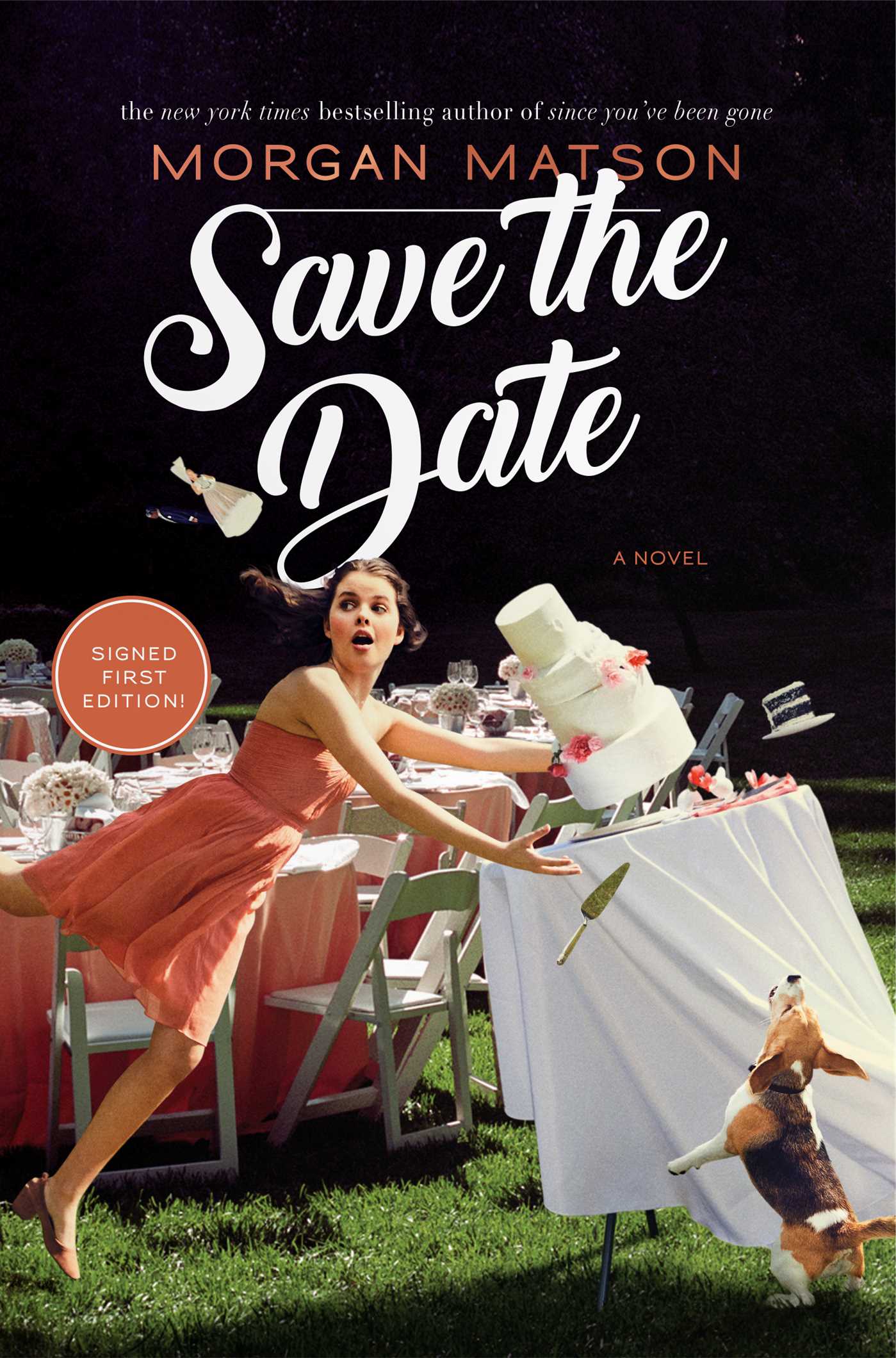 Prediction: First impression: this girl looks like a mess. She's tripping and falling with a big cake (probably for a wedding) and it just looks like a disaster in the making. My assumption is that this girl is in charge of helping with a wedding for a friend or something, and it goes horribly wrong. Her mission is to save the wedding (because what's a wedding without a wedding cake?) and in the process she meets a guy that she falls madly in love with and maybe gets her own wedding.
Blurb: Charlie Grant's older sister is getting married this weekend at their family home, and Charlie can't wait—for the first time in years, all four of her older siblings will be under one roof. Charlie is desperate for one last perfect weekend, before the house is sold and everything changes. The house will be filled with jokes and games and laughs again. Making decisions about things like what college to attend and reuniting with longstanding crush Jesse Foster—all that can wait. She wants to focus on making the weekend perfect.
The only problem? The weekend is shaping up to be an absolute disaster.
There's the unexpected dog with a penchant for howling, house alarm that won't stop going off, and a papergirl with a grudge.
There are the relatives who aren't speaking, the (awful) girl her favorite brother brought home unannounced, and a missing tuxedo.
Not to mention the neighbor who seems to be bent on sabotage and a storm that is bent on drenching everything. The justice of the peace is missing. The band will only play covers. The guests are all crazy. And the wedding planner's nephew is unexpectedly, distractingly…cute.
Over the course of three ridiculously chaotic days, Charlie will learn more than she ever expected about the family she thought she knew by heart. And she'll realize that sometimes, trying to keep everything like it was in the past means missing out on the future.
Observations: I was right about the wedding being a disaster. It seems like the protagonist is not in charge of any part of the wedding, but could possibly have contributed to the mess. I was also right about her meeting a dude that, in the blurb's words, is "distractingly cute". Charlie probably won't be getting married by the end of the book, but she might just end up with a cute boyfriend. Who knows?
Prediction: Ok this might be a stretch but hear me out: There is this little blurb on the cover that says "a princess must have her prince," and with the sea theme of the story, I'm thinking this book is about The Little Mermaid but with a dark twist. Maybe the princess of the sea (I'm guessing who's a mermaid) tries to drown the prince of a nearby land kingdom that's bothering her sea kingdom and take over. Or maybe she turns into a human and tries to destroy the kingdom with two legs instead of a tail.
Blurb: Princess Lira is siren royalty and the most lethal of them all. With the hearts of seventeen princes in her collection, she is revered across the sea. Until a twist of fate forces her to kill one of her own. To punish her daughter, the Sea Queen transforms Lira into the one thing they loathe most—a human. Robbed of her song, Lira has until the winter solstice to deliver Prince Elian's heart to the Sea Queen or remain a human forever.
The ocean is the only place Prince Elian calls home, even though he is heir to the most powerful kingdom in the world. Hunting sirens is more than an unsavory hobby—it's his calling. When he rescues a drowning woman in the ocean, she's more than what she appears. She promises to help him find the key to destroying all of sirenkind for good—But can he trust her? And just how many deals will Elian have to barter to eliminate mankind's greatest enemy?
Observations: Surprisingly, I wasn't too far off. It involves a sea princess who is a siren rather than a mermaid. She has killed 17 princes (maybe by drowning them), and she was turned into a human. However, it's not really to destroy the land kingdom. It's so that she can return to her own kingdom underwater. It does involve a prince, though. My thoughts are that this is inspired a bit by The Little Mermaid. I see elements of the fairy tale in it.
Prediction: This is giving me Six of Crows/Now You See Me vibes. The corrupt government in this story is like a house of cards, and they have this drawing every year that determines who participates in this cruel project of theirs. A group of misfits will band together to try and pull a heist to bring it down. There will be a lot of magic tricks and deception.
Blurb: Welcome to the City of Sin, where casino families reign, gangs infest the streets…and secrets hide in every shadow.
Enne Salta was raised as a proper young lady, and no lady would willingly visit New Reynes, the so-called City of Sin. But when her mother goes missing, Enne must leave her finishing school—and her reputation—behind to follow her mother's trail to the city where no one survives uncorrupted.
Frightened and alone, Enne has only one lead: the name Levi Glaisyer. Unfortunately, Levi is not the gentleman she expected—he's a street lord and a con man. Levi is also only one payment away from cleaning up a rapidly unraveling investment scam, so he doesn't have time to investigate a woman leading a dangerous double life. Enne's offer of compensation, however, could be the solution to all his problems.
Their search for clues leads them through glamorous casinos, illicit cabarets and into the clutches of a ruthless Mafia donna. As Enne unearths an impossible secret about her past, Levi's enemies catch up to them, ensnaring him in a vicious execution game where the players always lose. To save him, Enne will need to surrender herself to the city…
And she'll need to play.
Observations: I'm not getting too much from the blurb for some reason. Maybe it's my tired brain not wanting to process any more information. I was right about deception, but I did not even think about a city where there's gangs and gambling galore. There could possibly be some small heists, and it looks like there's going to be a lot of backstabbing.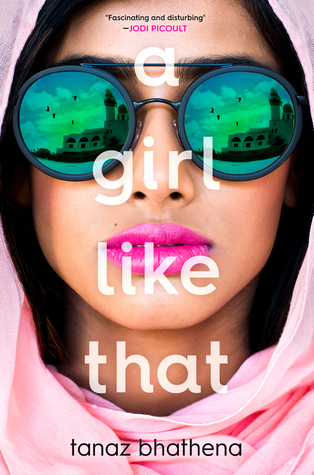 Prediction: I'm coming up blank with this one. There are so many possibilities that this story could go that I have no idea where to start. The cover doesn't give too much off about the story… If I had to guess, this girl goes to a different country on vacation or for school when she get's kidnapped. This book is about her journey surviving the horrors of the kidnapping and trying to find her way back home. At first glance, this book doesn't look that dark, but when I read the comment from Jodi Picoult on the top ("Fascinating and disturbing.") I thought maybe the plot had a dark twist to it.
Blurb: Sixteen-year-old Zarin Wadia is many things: a bright and vivacious student, an orphan, a risk taker. She's also the kind of girl that parents warn their kids to stay away from: a troublemaker whose many romances are the subject of endless gossip at school.  You don't want to get involved with a girl like that, they say. So how is it that eighteen-year-old Porus Dumasia has only ever had eyes for her? And how did Zarin and Porus end up dead in a car together, crashed on the side of a highway in Jeddah, Saudi Arabia? When the religious police arrive on the scene, everything everyone thought they knew about Zarin is questioned. And as her story is pieced together, told through multiple perspectives, it becomes clear that she was far more than just a girl like that.
Observations: No surprise, but I was very off. Rather than a kidnapping, there's a car crash that probably wasn't an accident. The story seems to revolve around trying to figure out who the true Zarin Wadia was and what her story was. I briefly looked into the reviews in Goodreads, and it turns out that this book is not a happy one and deals with some dark themes. Just a warning for those who are interested in reading this book.
Prediction: The world is divided into two groups: those who have magic and those who don't. Those who don't have magic are repressed by those who do. A girl who thought she didn't have any magic in her blood discovers that she actually does and leads a revolution against the people and government who have treated her so poorly at the beginning of the story.
Blurb: Adeluna is a soldier. Five years ago, she helped the magic-rich island of Grace Loray overthrow its oppressor, Argrid, a country ruled by religion. But adjusting to postwar life has not been easy. When an Argridian delegate vanishes during peace talks with Grace Loray's new Council, Argrid demands brutal justice—but Lu suspects something more dangerous is at work.
Devereux is a pirate. As one of the outlaws called stream raiders who run rampant on Grace Loray, he pirates the island's magic plants and sells them on the black market. But after Argrid accuses raiders of the diplomat's abduction, Vex becomes a target. An expert navigator, he agrees to help Lu find the Argridian—but the truth they uncover could be deadlier than any war.
Benat is a heretic. The crown prince of Argrid, he harbors a secret obsession with Grace Loray's forbidden magic. When Ben's father, the king, gives him the shocking task of reversing Argrid's fear of magic, Ben has to decide if one prince can change a devout country—or if he's building his own pyre.
As conspiracies arise, Lu, Vex, and Ben will have to decide who they really are . . . and what they are willing to become for peace.
Observations: Dang I thought I hit this one on the head but it seems like a have Stormtrooper aim. There's an oppressive ruler, but magic is not that widely accepted, despite the land being filled with it. It follows three protagonists, and I smell a love triangle brewing.
What did you think these books would be about?
Which books should I try and predict next?
What are some books you've read with deceiving covers?
(Please leave the comment section spoiler free!)
Until next time….