Week 3, let's go!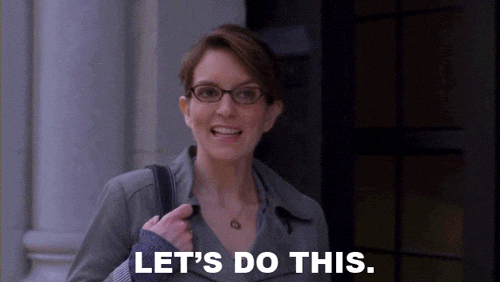 Here are the rules to the "cleanse":
Choose the first 10 books in your TBR list.
Read the blurb.
Decide whether to keep it or "kick" it out of the list.
Repeat with the next 10 books every week until you go through the whole list.
(All the blurbs were taken from Goodreads.)
The Queen of the Tearling by Erika Johansen
Blurb: Young Kelsea Raleigh was raised in hiding after the death of her mother, Queen Elyssa, far from the intrigues of the royal Keep and in the care of two devoted servants who pledged their lives to protect her. Growing up in a cottage deep in the woods, Kelsea knows little of her kingdom's haunted past . . . or that its fate will soon rest in her hands.
Long ago, Kelsea's forefathers sailed away from a decaying world to establish a new land free of modern technology. Three hundred years later, this feudal society has divided into three fearful nations who pay duties to a fourth: the powerful Mortmesne, ruled by the cunning Red Queen. Now, on Kelsea's nineteenth birthday, the tattered remnants of the Queen's Guard—loyal soldiers who protect the throne—have appeared to escort the princess on a perilous journey to the capital to ascend to her rightful place as the new Queen of the Tearling.
Though born of royal blood and in possession of the Tear sapphire, a jewel of immense power and magic, Kelsea has never felt more uncertain of her ability to rule. But the shocking evil she discovers in the heart of her realm will precipitate an act of immense daring, throwing the entire kingdom into turmoil—and unleashing the Red Queen's vengeance. A cabal of enemies with an array of deadly weapons, from crimson-caped assassins to the darkest blood magic, plots to destroy her. But Kelsea is growing in strength and stealth, her steely resolve earning her loyal allies, including the Queen's Guard, led by the enigmatic Lazarus, and the intriguing outlaw known simply as "the Fetch."
Kelsea's quest to save her kingdom and meet her destiny has only just begun. Riddled with mysteries, betrayals, and treacherous battles, Kelsea's journey is a trial by fire that will either forge a legend . . . or destroy her.
Verdict: Keep. Wow this blurb is lengthy! Although I think the summary could be shortened a bit, I find it quite intriguing. It sort of gives me Sleeping Beauty vibes (minus the actual sleeping curse thing) where a princess is hidden in the woods away from her kingdom to keep her from harm. My question is, how will Kelsea know how to rule a kingdom if she's hasn't seen it in years and understand it's problems and inner workings? Who knows? I guess I'll have to read it to find out.
Alienated by Melissa Landers
Blurb: Two years ago, the aliens made contact. Now Cara Sweeney is going to be sharing a bathroom with one of them.
Handpicked to host the first-ever L'eihr exchange student, Cara thinks her future is set. Not only does she get a free ride to her dream college, she'll have inside information about the mysterious L'eihrs that every journalist would kill for. Cara's blog following is about to skyrocket.
Still, Cara isn't sure what to think when she meets Aelyx. Humans and L'eihrs have nearly identical DNA, but cold, infuriatingly brilliant Aelyx couldn't seem more alien. She's certain about one thing, though: no human boy is this good-looking.
But when Cara's classmates get swept up by anti-L'eihr paranoia, Midtown High School suddenly isn't safe anymore. Threatening notes appear in Cara's locker, and a police officer has to escort her and Aelyx to class.
Cara finds support in the last person she expected. She realizes that Aelyx isn't just her only friend; she's fallen hard for him. But Aelyx has been hiding the truth about the purpose of his exchange, and its potentially deadly consequences. Soon Cara will be in for the fight of her life—not just for herself and the boy she loves, but for the future of her planet.
Verdict: Keep? I'm not sure if I'll like this book or not, but it reminds me a lot about the Lux series by Jennifer L. Armentrout. Although Daemon is not an exchange student, Cara and Aelyx's relationship (from what I can tell from this blurb) is sort of like Katy and Daemon's relationship. I dunno. I think I'll keep it for now.
Truthwitch by Susan Dennard
Blurb: In a continent on the edge of war, two witches hold its fate in their hands.
Young witches Safiya and Iseult have a habit of finding trouble. After clashing with a powerful Guildmaster and his ruthless Bloodwitch bodyguard, the friends are forced to flee their home.
Safi must avoid capture at all costs as she's a rare Truthwitch, able to discern truth from lies. Many would kill for her magic, so Safi must keep it hidden – lest she be used in the struggle between empires. And Iseult's true powers are hidden even from herself.
In a chance encounter at Court, Safi meets Prince Merik and makes him a reluctant ally. However, his help may not slow down the Bloodwitch now hot on the girls' heels. All Safi and Iseult want is their freedom, but danger lies ahead. With war coming, treaties breaking and a magical contagion sweeping the land, the friends will have to fight emperors and mercenaries alike. For some will stop at nothing to get their hands on a Truthwitch.
Verdict: Keep. Seems interesting enough. Next!
A Dream of Lights by Kerry Drewery
Blurb: A powerful and moving stand-alone novel for anyone who loved A GATHERING LIGHT or BETWEEN SHADES OF GREY, in which a teenage girl struggles against the odds for survival in a North Korean prison camp…From the author of A Brighter Fear. Yoora is a teenage girl living in North Korea, dreaming of the lights of foreign cities while eking out a miserable existence in a rural northern village. But then she makes a mistake: she falls in love. With someone far removed from her social class. Someone dangerous to know. When tongues start to wag, her father is executed and she is taken to a prison camp in the mountains. There, escape seems even further from her grasp. But Yoora is about to learn an important lesson: love can surprise you, and it can come in many forms…
Verdict: Keep. I'm sort of conflicted about keeping this on my TBR because I can't seem to find a copy of this book anywhere. It's not a popular book, so I'm not sure I'll ever be able to read this. Regardless, the story seems intriguing so I'll keep it.
The Diviners by Libba Bray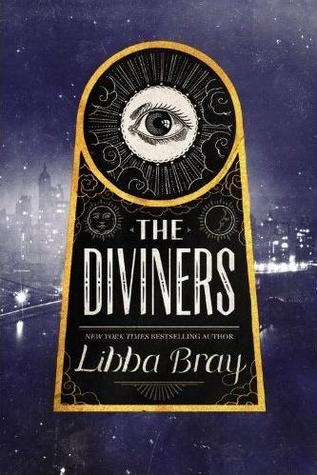 Blurb: Evangeline O'Neill has been exiled from her boring old hometown and shipped off to the bustling streets of New York City–and she is ecstatic. It's 1926, and New York is filled with speakeasies, Ziegfeld girls, and rakish pickpockets. The only catch is that she has to live with her uncle Will and his unhealthy obsession with the occult. Evie worries he'll discover her darkest secret: a supernatural power that has only brought her trouble so far.
When the police find a murdered girl branded with a cryptic symbol and Will is called to the scene, Evie realizes her gift could help catch a serial killer. As Evie jumps headlong into a dance with a murderer, other stories unfurl in the city that never sleeps. And unknown to all, something dark and evil has awakened….
Verdict: Kick. I've just lost interest in this premise. I added it because at the time all the BookTubers were talking about it (this was several years ago).
Blankets by Craig Thompson
Blurb: Wrapped in the landscape of a blustery Wisconsin winter, Blankets explores the sibling rivalry of two brothers growing up in the isolated country, and the budding romance of two coming-of-age lovers. A tale of security and discovery, of playfulness and tragedy, of a fall from grace and the origins of faith.
Verdict: Keep! I love graphic novels, and I think I"m really going to enjoy this one.
Untamed by A.G. Howard
Blurb: (There are spoilers from the Splintered series, so skip the blurb if you don't want to get spoiled!) Alyssa Gardner went down the rabbit hole and took control of her destiny. She survived the battle for Wonderland and the battle for her heart. In this collection of three novellas, join Alyssa and her family as they look back at their memories of Wonderland.
In Six Impossible Things, Alyssa recalls the most precious moments of her life after Ensnared, and the role magic plays in preserving the happiness of those she loves. Alyssa's mother reminisces about her own time in Wonderland and rescuing the man who would become her husband in The Boy in the Web. And Morpheus delves into Jeb's memories of the events of Splintered in The Moth in the Mirror, available in print for the first time.
This collection expands upon Ensnared's epilogue, and includes some deleted scenes to provide a "director's cut" glimpse into the past and futures of our favorite Splintered characters.
Verdict: Keep. I enjoyed the Splintered series, but don't remember exactly what happened (it's been a while). I think it would be cool to revisit the world and refresh my mind in what has happened.
Twilight of the Gods by Sarah J. Maas
Blurb: (no blurb)
Verdict: Keep. It might be a WIP with no publication date at the moment, but I'll read anything by Sarah J. Maas.
Poison Study by Maria V. Snyder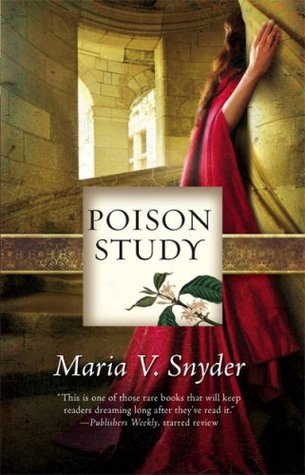 Blurb: A quick death…Or slow poison…
About to be executed for murder, Yelena is offered an extraordinary reprieve. She'll eat the best meals, have rooms in the palace—and risk assassination by anyone trying to kill the Commander of Ixia.
And so Yelena chooses to become a food taster. But the chief of security, leaving nothing to chance, deliberately feeds her Butterfly's Dust—and only by appearing for her daily antidote will she delay an agonizing death from the poison.
As Yelena tries to escape her new dilemma, disasters keep mounting. Rebels plot to seize Ixia and Yelena develops magical powers she can't control. Her life is threatened again and choices must be made. But this time the outcomes aren't so clear…
Verdict: Keep. I want to keep this in my TBR because this book is one of those classic YA books that everyone and their mother has read. I feel like I should read it too. If it's a classic, I'm bound to like it.
The Lost Hero: The Graphic Novel by Rick Riordan and Robert Venditti
Blurb: Jason has a problem. He doesn't remember anything before waking up on a school bus holding hands with a girl. Apparently she's his girlfriend Piper, his best friend is a kid named Leo, and they're all students in the Wilderness School, a boarding school for "bad kids." What he did to end up here, Jason has no idea–except that everything seems very wrong.
Piper has a secret. Her father has been missing for three days, and her vivid nightmares reveal that he's in terrible danger. Now her boyfriend doesn't recognize her, and when a freak storm and strange creatures attack during a school field trip, she, Jason, and Leo are whisked away to someplace called Camp Half-Blood. What is going on?
Leo has a way with tools. His new cabin at Camp Half-Blood is filled with them. Seriously, the place beats Wilderness School hands down, with its weapons training, monsters, and fine-looking girls. What's troubling is the curse everyone keeps talking about, and that a camper's gone missing. Weirdest of all, his bunkmates insist they are all–including Leo–related to a god.
Verdict: Keep. Again, I love graphic novels and not against reading graphic novel adaptations of my favorite books. It's like experiencing the story all over again, but this time, with PICTURES. It's great. I do recommend that you read the original story first because graphic novel tends to take out some of the details.
Until next time….