Week 5!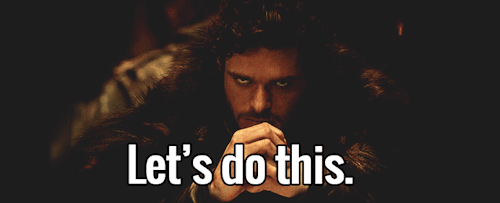 Here are the rules to the "cleanse":
Choose the first 10 books in your TBR list.
Read the blurb.
Decide whether to keep it or "kick" it out of the list.
Repeat with the next 10 books every week until you go through the whole list.
(All the blurbs were taken from Goodreads.)
The Martian by Andy Weir
Blurb: Six days ago, astronaut Mark Watney became one of the first people to walk on Mars.
Now, he's sure he'll be the first person to die there.
After a dust storm nearly kills him and forces his crew to evacuate while thinking him dead, Mark finds himself stranded and completely alone with no way to even signal Earth that he's alive—and even if he could get word out, his supplies would be gone long before a rescue could arrive.
Chances are, though, he won't have time to starve to death. The damaged machinery, unforgiving environment, or plain-old "human error" are much more likely to kill him first.
But Mark isn't ready to give up yet. Drawing on his ingenuity, his engineering skills — and a relentless, dogged refusal to quit — he steadfastly confronts one seemingly insurmountable obstacle after the next. Will his resourcefulness be enough to overcome the impossible odds against him?
Verdict: Keep. Seems interesting enough. The thought of being stranded on a planet with no way out is terrifying to me, but I think this book would be a great adventure.
Library of Souls by Ransom Riggs
Blurb: (This is the third book in the Miss Peregrine's Peculiar Children series so if you don't want to be spoiled I suggest you skip this blurb) A boy with extraordinary powers. An army of deadly monsters. An epic battle for the future of peculiardom.
The adventure that began with Miss Peregrine's Home for Peculiar Children and continued in Hollow City comes to a thrilling conclusion with Library of Souls. As the story opens, sixteen-year-old Jacob discovers a powerful new ability, and soon he's diving through history to rescue his peculiar companions from a heavily guarded fortress. Accompanying Jacob on his journey are Emma Bloom, a girl with fire at her fingertips, and Addison MacHenry, a dog with a nose for sniffing out lost children.
They'll travel from modern-day London to the labyrinthine alleys of Devil's Acre, the most wretched slum in all of Victorian England. It's a place where the fate of peculiar children everywhere will be decided once and for all.
Verdict: Keep. I genuinely am not sure if I want to keep this one because the series is not my favorite (although I don't hate it either), but if I ever feel the need to pick it up I'll keep it in my TBR.
Dogs Are People, Too by Dave Coverly
Blurb: Over the years spent creating his nationally syndicated panel Speed Bump, Reuben Award–winning cartoonist Dave Coverly has seen trends in which themes are the most popular. The perennial favorite, though, is dogs.
With categories like working dogs, techie dogs, badly behaving dogs, and profiles of dogs both famous and not-so-famous, this hilarious cartoon collection is perfect for animal lovers.
Verdict: Keep. I think this book will be hilarious. I love dogs, and I love comics, so what's not to love about this book?
The Dream Thieves by Maggie Stiefvater
Blurb: (This is the second book in the Raven Cycle series so if you don't want to be spoiled I suggest you skip this blurb) Now that the ley lines around Cabeswater have been woken, nothing for Ronan, Gansey, Blue, and Adam will be the same. Ronan, for one, is falling more and more deeply into his dreams, and his dreams are intruding more and more into waking life. Meanwhile, some very sinister people are looking for some of the same pieces of the Cabeswater puzzle that Gansey is after…
Verdict: Keep. Like Library of Souls, I didn't hate the first book of the series but I didn't find it absolutely amazing either. I'm going to keep this in my TBR in case I get the urge to pick up the series again. Will I? I don't know…
The Hero of Ages by Brandon Sanderson
Blurb: (This is the third book in the Mistborn series so if you don't want to be spoiled I suggest you skip this blurb) Tricked into releasing the evil spirit Ruin while attempting to close the Well of Ascension, new emperor Elend Venture and his wife, the assassin Vin, are now hard-pressed to save the world.
Verdict: Keep. I know I'm super behind on this series but I haven't been in the mood lately to read 800+ page books. My focus (or lack there of) doesn't allow me to. I do want to finally finish the trilogy, but it's probably going to have to wait until summer break.
Defy by Sara B. Larson
Blurb: Alexa Hollen is a fighter. Forced to disguise herself as a boy and serve in the king's army, Alex uses her quick wit and fierce sword-fighting skills to earn a spot on the elite prince's guard. But when a powerful sorcerer sneaks into the palace in the dead of night, even Alex, who is virtually unbeatable, can't prevent him from abducting her, her fellow guard and friend Rylan, and Prince Damian, taking them through the treacherous wilds of the jungle and deep into enemy territory.
The longer Alex is held captive with both Rylan and the prince, the more she realizes that she is not the only one who has been keeping dangerous secrets. And suddenly, after her own secret is revealed, Alex finds herself confronted with two men vying for her heart: the safe and steady Rylan, who has always cared for her, and the dark, intriguing Damian. With hidden foes lurking around every corner, is Alex strong enough to save herself and the kingdom she's sworn to protect?
Verdict: Keep! This seems right up my alley. Fighting, magic, secrets, adventure. It's the whole package.
Solutions and Other Problems by Allie Brosh
Blurb: Allie Brosh, the "gut-bustingly funny" (NPR), award-winning, and #1 New York Times bestselling author of Hyperbole and a Half, shares an all-new collection of autobiographical and illustrated essays.
Verdict: Keep. Although the publication date for this book keeps on being pushed back, I'm still excited to read this book. I loved Brosh's other book because it was hilarious and so fun to just look at.
Stars Above by Marissa Meyer
Blurb: (This is a collection of novellas after The Lunar Chronicles series so if you don't want to be spoiled I suggest you skip this blurb) The universe of the Lunar Chronicles holds stories—and secrets—that are wondrous, vicious, and romantic. How did Cinder first arrive in New Beijing? How did the brooding soldier Wolf transform from young man to killer? When did Princess Winter and the palace guard Jacin realize their destinies?
With nine stories—five of which have never before been published—and an exclusive never-before-seen excerpt from Marissa Meyer's upcoming novel, Heartless, about the Queen of Hearts from Alice in Wonderland, Stars Above is essential for fans of the bestselling and beloved Lunar Chronicles.
The Little Android: A retelling of Hans Christian Andersen's "The Little Mermaid," set in the world of The Lunar Chronicles.
Glitches: In this prequel to Cinder, we see the results of the plague play out, and the emotional toll it takes on Cinder. Something that may, or may not, be a glitch….
The Queen's Army: In this prequel to Scarlet, we're introduced to the army Queen Levana is building, and one soldier in particular who will do anything to keep from becoming the monster they want him to be.
Carswell's Guide to Being Lucky: Thirteen-year-old Carswell Thorne has big plans involving a Rampion spaceship and a no-return trip out of Los Angeles.
The Keeper: A prequel to the Lunar Chronicles, showing a young Scarlet and how Princess Selene came into the care of Michelle Benoit.
After Sunshine Passes By: In this prequel to Cress, we see how a nine-year-old Cress ended up alone on a satellite, spying on Earth for Luna.
The Princess and the Guard: In this prequel to Winter, we see a game called The Princess
The Mechanic: In this prequel to Cinder, we see Kai and Cinder's first meeting from Kai's perspective.
Something Old, Something New: In this epilogue to Winter, friends gather for the wedding of the century…
Verdict: Keep. I love The Lunar Chronicles. I need to read this asap.
Percy Jackson's Greek Gods by Rick Riordan, illustrated by John Rocco
Blurb: "A publisher in New York asked me to write down what I know about the Greek gods, and I was like, Can we do this anonymously? Because I don't need the Olympians mad at me again. But if it helps you to know your Greek gods, and survive an encounter with them if they ever show up in your face, then I guess writing all this down will be my good deed for the week." So begins Percy Jackson's Greek Gods, in which the son of Poseidon adds his own magic–and sarcastic asides–to the classics. He explains how the world was created, then gives readers his personal take on a who's who of ancients, from Apollo to Zeus. Percy does not hold back. "If you like horror shows, blood baths, lying, stealing, backstabbing, and cannibalism, then read on, because it definitely was a Golden Age for all that." Dramatic full-color illustrations throughout by Caldecott Honoree John Rocco make this volume–a must for home, library, and classroom shelves–as stunning as it is entertaining.
Verdict: Keep. I will read anything that has Percy Jackson in it. I love his sassy voice.
Percy Jackson's Greek Heroes by Rick Riordan, illustrated by John Rocco
Blurb: Who cut off Medusa's head? Who was raised by a she-bear? Who tamed Pegasus? It takes a demigod to know, and Percy Jackson can fill you in on the all the daring deeds of Perseus, Atalanta, Bellerophon, and the rest of the major Greek heroes. Told in the funny, irreverent style readers have come to expect from Percy, ( I've had some bad experiences in my time, but the heroes I'm going to tell you about were the original old school hard luck cases. They boldly screwed up where no one had screwed up before. . .) and enhanced with vibrant artwork by Caldecott Honoree John Rocco, this story collection will become the new must-have classic for Rick Riordan's legions of devoted fans–and for anyone who needs a hero. So get your flaming spear. Put on your lion skin cape. Polish your shield and make sure you've got arrows in your quiver. We're going back about four thousand years to decapitate monsters, save some kingdoms, shoot a few gods in the butt, raid the Underworld, and steal loot from evil people. Then, for dessert, we'll die painful tragic deaths. Ready? Sweet. Let's do this.
Verdict: Keep. Once again, I will read anything with Percy Jackson in it. Slap his name on the title and I'm sold.
Until next time….