Title: The Wicked King
Series: The Folk of the Air, #2
Author: Holly Black
Published: January 8, 2019
Genre: young adult, fantasy, paranormal, romance
Pages: 322
My Rating: ★★★★☆
Goodreads page
This review contains spoilers of The Cruel Prince (the first book) but not The Wicked King… you have been warned.
Synopsis
You must be strong enough to strike and strike and strike again without tiring.
The first lesson is to make yourself strong.
After the jaw-dropping revelation that Oak is the heir to Faerie, Jude must keep her younger brother safe. To do so, she has bound the wicked king, Cardan, to her, and made herself the power behind the throne. Navigating the constantly shifting political alliances of Faerie would be difficult enough if Cardan were easy to control. But he does everything in his power to humiliate and undermine her even as his fascination with her remains undiminished.
When it becomes all too clear that someone close to Jude means to betray her, threatening her own life and the lives of everyone she loves, Jude must uncover the traitor and fight her own complicated feelings for Cardan to maintain control as a mortal in a Faerie world.
(This synopsis is from Goodreads.)
Thoughts
I'll be honest with you… I don't remember a lot of what happened in the first book. All I do remember was that Jude betrays Cardan in probably the most epic way possible and that Jude is a part of this sort of hush-hush rebellion group. Her brother is the true heir to Faerie (which is restated in the synopsis), and Jude is basically the puppet master of Cardan, who is now the king. Except the thing is, knowing Cardan, he isn't going to be okay with being a puppet.
So… I guess I knew enough to understand what was happening when I first cracked open the long-awaited sequel, The Wicked King. I swear when this book came out the internet lost its mind. This book (and series in general) was all over the internet as new readers and fans alike got together to yell about whatever the heck happened. And I wanted to join in on the fun.
Even if you don't remember too much about the first book, it's easy to dive into the second book and catch up. I feel like even if you don't remember the details you understand what's going on, like how Jude and Cardan (kind of) hate each other and Oak is being kept out of Faerie for his own safety.
I haven't had the best luck with most of Holly Black's books, but for some reason I can tolerate this series. I'll be honest: I'm not the biggest fan of her work, but this series makes me a believer. Her books have a common theme of having some sort of paranormal element to it with a hint of darkness. While The Folk of the Air is no exception, I like this series much more than her other works. I honestly can't tell you why I like this one more, but what I can tell you is that it's pretty darn good.
As a hopeless romantic, I'm kind of sad about Cardan and Jude's love-hate relationship. I just want them to be happy together. Naive, I know, but a girl can hope. They clearly have the hots for each other, but either they aren't willing to admit that they like each other or their history/differences are preventing them from being together. Regardless, I'm still rooting for their happy ending. Will I be disappointed when I read the finale? Maybe. This series has so many twists and turns that anything is possible.
Speaking of plot twists, you will be in for a roller coaster when you read this book. That ending is… oof. It was good.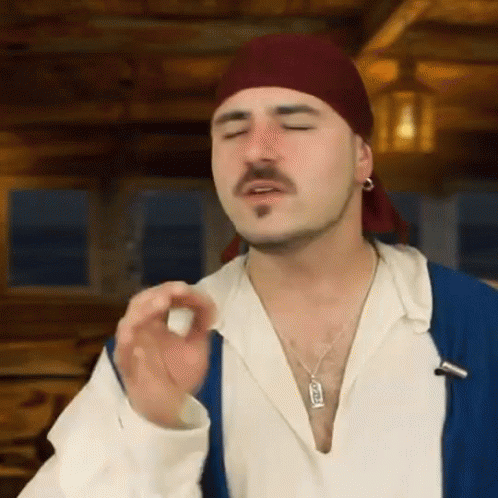 I still don't approve of Taryn and Locke's relationship. Locke is a… pancreas (trying to be family friendly here). I'm not the biggest fan of Taryn, but I'm an even lesser fan of Locke. He's the epitome of a Faerie, and my human side hates that. Not that I have another side that isn't human… or do I?
I can't help but feel sorry for Jude. She honestly doesn't deserve what she's going through during this whole entire series. The faeries make her do some humiliating stuff, but then again they lack empathy. Maybe that's why humans don't mix well with faeries. Empathy is what makes human, human, and it's such a foreign concept to faeries. (Author's note: I read another book questioning the characteristics of humanity so the question is fresh on my mind.)
I don't have a lot of free time juggling work and school, but I made time for this book. Any extra minute I had in between responsibilities I was reading this book. It's that good. If you're hesitant about reading the second book, don't be. If you liked the first book, you're definitely going to like The Wicked King. I'm excited to see what happens in the finale, because after that cliffhanger-ish ending I need more.
Characters
Cardan
This is the dude that you know will play your heart but you can't help but still fall in love with. He's very angsty.
Jude
I don't love Jude, but I don't hate her either. I wish I felt more for Jude, but that doesn't mean I'm not rooting her to come up on top. She's definitely the underdog, and you know that she won't go down without a fierce fight.
Taryn
As indifferent as I am towards Jude as a person, I dislike Taryn. She's not evil or mean or anything. She's just there, stagnant. That's the problem I have with her. It's not the fault of the author. It's just I wished the Taryn did more to support her twin sister.
Locke
He's probably my least favorite character, and I think Holly Black created Locke to be a… gallbladder so we have someone to hate. He symbolizes how stark the difference between faeries and humans are.
Conclusion
I give this book 4 / 5 unicorn horns. I would definitely recommend this series, because it will have you hooked from page one!
Until next time….