GUYS. TODAY. ON INSTAGRAM. SARAH J. MAAS RELEASED SOME PRETTY EXCITED NEWS!
News has been released today on Instagram by the Sarah J. Maas herself that she is writing her first adult fantasy novel, a series called Crescent City. The first book will be titled House of Earth and Blood! It's planned to be released on January 28, 2020. In the next couple days it will be available for preorder.
Here's the blurb that she posted in her newsletter:
 #1 New York Times bestselling author Sarah J. Maas launches her brand-new CRESCENT CITY series with House of Earth and Blood: the story of half-Fae and half-human Bryce Quinlan as she seeks revenge in a contemporary fantasy world of magic, danger, and searing romance.
Half-Fae, half-human Bryce Quinlan loves her life. By day, she works for an antiquities dealer, selling barely legal magical artifacts, and by night, she parties with her friends, savoring every pleasure Lunathion—otherwise known as Crescent City— has to offer. But it all comes crumbling down when a ruthless murder shakes the very foundations of the city—and Bryce's world.
Two years later, her job has become a dead end, and she now seeks only blissful oblivion in the city's most notorious nightclubs. But when the murderer attacks again, Bryce finds herself dragged into the investigation and paired with an infamous Fallen angel whose own brutal past haunts his every step.
Hunt Athalar, personal assassin for the Archangels, wants nothing to do with Bryce Quinlan, despite being ordered to protect her. She stands for everything he once rebelled against and seems more interested in partying than solving the murder, no matter how close to home it might hit. But Hunt soon realizes there's far more to Bryce than meets the eye—and that he's going to have to find a way to work with her if they want to solve this case.
As Bryce and Hunt race to untangle the mystery, they have no way of knowing the threads they tug ripple through the underbelly of the city, across warring continents, and down to the darkest levels of Hel, where things that have been sleeping for millennia are beginning to stir…
With unforgettable characters and page-turning suspense, this richly inventive new fantasy series by #1 New York Times bestselling author Sarah J. Maas delves into the heartache of loss, the price of freedom—and the power of love. 
For someone who is a huge fan of Sarah J. Maas, this is big news. I haven't read Kingdom of Ash yet because I'm still in denial that the series has ended and there will be no more books after that one. Now that's she's writing a new series, I know how I'll get my next Sarah J. Maas fix.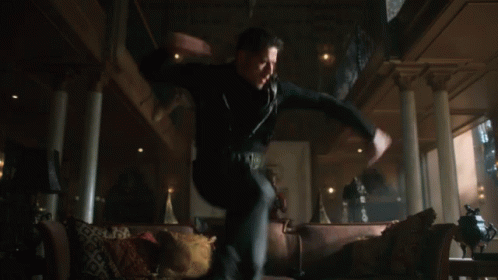 Also, if you saw Bloomsbury Publishing's post, they say this series is Maas' first adult series, but let's be honest. Most of the later books in both ACOTAR and TOG are basically new adult books. Some might even argue that it's adult. Sure, she started the series out as YA, but the last couple books she's been releasing had sexy times that were definitely borderline adult.
That being said, I'm not surprised that she's writing an adult series. She's been building up to it ever since she started TOG and ACOTAR. I'm honestly super excited to see what she has in store for us now that Throne of Glass is over and A Court of Thorns and Roses is going to basically get a spin-off series.
(Author's note: Sorry this post is so short and abrupt. I have to go to work in a couple minutes but I really wanted to get this news out there and share my excitement for one of my all-time favorite authors! I hope you lovelies have an awesome day ❤ )
Fangirl with me! Tell me all about your
thoughts and emotions about this exciting news! 
Until next time….