"I'm guessing the sky is full of stars?"
"It is, but the only ones that matter are the ones you see."
– Jennifer L. Armentrout, Storm and Fury
Title: Storm and Fury
Series: The Harbinger, #1
Author: Jennifer L. Armentrout
Publisher: Inkyard Press
Genre: YA fantasy, romance, paranormal
Pages: 512
My Rating: ★★★★☆
Goodreads page
There are no spoilers in this review.
Synopsis
Eighteen-year-old Trinity Marrow may be going blind, but she can see and communicate with ghosts and spirits. Her unique gift is part of a secret so dangerous that she's been in hiding for years in an isolated compound fiercely guarded by Wardens—gargoyle shape-shifters who protect humankind from demons. If the demons discover the truth about Trinity, they'll devour her, flesh and bone, to enhance their own powers.
When Wardens from another clan arrive with disturbing reports that something out there is killing both demons and Wardens, Trinity's safe world implodes. Not the least because one of the outsiders is the most annoying and fascinating person she's ever met. Zayne has secrets of his own that will upend her world yet again—but working together becomes imperative once demons breach the compound and Trinity's secret comes to light. To save her family and maybe the world, she'll have to put her trust in Zayne. But all bets are off as a supernatural war is unleashed…
(This synopsis is from Goodreads.)
Thoughts
This series is a spin-off series to one of Jennifer L. Armentrout's other series, The Dark Elements. If you plan to read that series, I suggest you do that first before you start Storm and Fury because there are some spoilers in this book. If you don't care about reading The Dark Elements (although I highly suggest you do because it's some top notch stuff) and don't care about spoilers, then go ahead and start with this book. Sure, some things will be a bit fuzzy because they do refer back to events that happened in TDE, and you might not completely understand why Zayne feels the way he does towards certain characters, but it'll still be an enjoyable reading experience nonetheless. (TL;DR – For a fuller reading experience, read The Dark Elements series before you start this one. Trust me, it won't disappoint. However, you can read this book without reading TDE if you really wanted to. But still, read TDE.)
The book is set in a different location than TDE (primarily located in Washington D.C.) and after the events of TDE's last book, Every Last Breath. I think it takes place at least a couple months (if not years) afterwards. I can't remember if the book ever mentions how much time has passed, but time definitely passed.
What I liked about this book is that the main character Trinity (or Trin to her friends) is not only the protagonist but also the comedic relief. Most of the time in books, I find that the protagonist's sidekick brings the comedy element into the story. This time, the main character is doing both the butt kicking and the jokes. There was a point where some freakish looking Hellions came after Trin and all she could really look at was their… um… how to I put this delicately… BALLS. They were fully naked (I guess they don't have clothes in Hell), and running straight towards her and all she could focus on were their baby-making factories. I mean, I don't blame her. I would be frozen in fear not because there are these terrible demons who want to hurt me but the fact that there are these terrible demons running full speed at me while naked. I'm sorry, but you just don't see that every day in America. Sure, we have Florida, but I don't think that happens often (hopefully… right?… anyone?)
[Author's note: Look up "Florida man (your birthday date)". There is most likely something bizarre that a man in Florida committed on your birthday. The results are quite entertaining.]
Anyhow, the story itself was rather intense. I couldn't put it down even if I wanted to. I started the story at 12:00 in the morning and had to stop around 3:00 to go to sleep (I had basically pulled an all-nighter the night before finishing up the last book in the Throne of Glass series. I'm only human, and pulling all-nighters is not something I like to do on a frequent basis). Then I woke up again a couple hours later and finished the book throughout the rest of the day. I legitimately finished this 500 page book in a day. For some of you guys, that's not a big deal. For me, as someone who can only read in small increments at a time, this is HUGE. I was able to finish (what I consider to be) a pretty sizable book in under 24 hours. That's how good it was.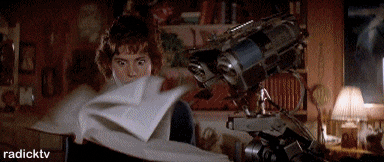 There's drama, murder, epic fighting, and emotional roller coasters (in a good way). You'll laugh, you'll cry, and you'll fall in love with all the characters.
Also, I think this story has a simple but awesome opening line:
"Just a kiss?"
– Jennifer L. Armentrout, Storm and Fury
Why is this question being asked? Who is asking it? What is happening? You have to read to find out.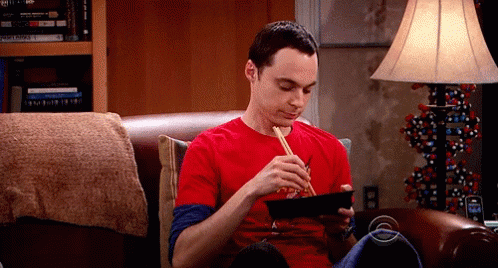 Characters
Trinity
She's very mouthy, brash, but hilarious. Some people might find her annoying, but I didn't. It was refreshing to see a protagonist straight up say yeah I'm a strong, skilled badass. So what? She sort of reminds me of Celaena Sardothian from Throne of Glass in her confident swagger. However, she's not as open about it as Celaena was. While Celaena bragged about her skill to whoever, Trinity would only mouth people off whenever they challenged her, verbally or physically.
Misha
I kinda feel sorry for him. I can't imagine what it's like to have your job be to protect someone 24/7 and every time they get hurt it's your fault. That's a lot of responsibilities that I'm not sure I could handle.
Zayne
He got dem absssssss. Jk. I wasn't too sure I liked him in The Dark Elements series but he improved (somewhat) in this series.
Roth
Still love him.
Layla
Still love her.
Peanut
Peanut is easily my favorite character in this whole book. He's a bit strange, but in all the right ways. He honestly represents the readers of this book, and you'll know what I mean when you read the book.
Conclusion
I give Storm and Fury by Jennifer L. Armentrout 4.5 / 5 unicorn horns! I love anything written by Armentrout, and this was no exception.
Until next time….