It's been a hot minute since I've done one of these, so I thought I should bring it back again. Basically, the premise is to find the covers of books you don't know anything about and try and guess the blurb solely based on the cover. It's literally "judging a book by its cover." I've done this before in the past, so if you want to check out my first two attempts click here and here).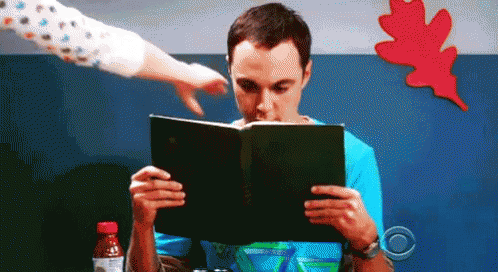 The "official" rules of first impressions is that I take a bunch of books that I have no idea what they're about, look at their cover, and try and judge what the story is about. Then I'll read the blurb and figure out how close I was to the actual story. I chose only standalones or the first books of series to avoid any spoilers when I reveal the actual blurb.
Let's get started!
(All the blurbs in this post are directly from Goodreads.)
Shadow of the Fox by Julie Kagawa
Prediction: I'm assuming from the cover that it's some sort of fantasy novel surrounding a folklore about a fox (wow thanks, Captain Obvious). Maybe there's a girl that lives in the forest in Asia that becomes the Fox, a legendary hunter that protects the sacred forest from evil. That's all I can really think of based on the cover….
Blurb: One thousand years ago, the great Kami Dragon was summoned to grant a single terrible wish—and the land of Iwagoto was plunged into an age of darkness and chaos.
Now, for whoever holds the Scroll of a Thousand Prayers, a new wish will be granted. A new age is about to dawn.
Raised by monks in the isolated Silent Winds temple, Yumeko has trained all her life to hide her yokai nature. Half kitsune, half human, her skill with illusion is matched only by her penchant for mischief. Until the day her home is burned to the ground, her adoptive family is brutally slain and she is forced to flee for her life with the temple's greatest treasure—one part of the ancient scroll.
There are many who would claim the dragon's wish for their own. Kage Tatsumi, a mysterious samurai of the Shadow Clan, is one such hunter, under orders to retrieve the scroll…at any cost. Fate brings Kage and Yumeko together. With a promise to lead him to the scroll, an uneasy alliance is formed, offering Yumeko her best hope for survival. But he seeks what she has hidden away, and her deception could ultimately tear them both apart.
With an army of demons at her heels and the unlikeliest of allies at her side, Yumeko's secrets are more than a matter of life or death. They are the key to the fate of the world itself.
Observations: Ok so… I was definitely off. The only thing I was *sort of* right about was that there's this girl that is "the Fox," except in the actual blurb, it mentions that she's half kitsune (which means "fox" in Japanese). I also guessed it was in the Asian region, but I couldn't tell where. Everything else was wrong. It seems interesting, though. I'll have to add it to my TBR.
Zenith by Sasha Alsberg and Lindsay Cummings
Prediction: It's set in space, and the world the protagonist lives in is running out of water. The people of this world are dying (because of the lack of clean water) and it's up to the protagonist to venture off into space and find another planet so that her people can inhabit it and live on to see another generation grow.
Blurb: Most know Androma Racella as the Bloody Baroness, a powerful mercenary whose reign of terror stretches across the Mirabel Galaxy. To those aboard her glass starship, Marauder, however, she's just Andi, their friend and fearless leader. But when a routine mission goes awry, the Marauder's all-girl crew is tested as they find themselves in a treacherous situation and at the mercy of a sadistic bounty hunter from Andi's past.
Meanwhile, across the galaxy, a ruthless ruler waits in the shadows of the planet Xen Ptera, biding her time to exact revenge for the destruction of her people. The pieces of her deadly plan are about to fall into place, unleashing a plot that will tear Mirabel in two.
Andi and her crew embark on a dangerous, soul-testing journey that could restore order to their ship or just as easily start a war that will devour worlds. As the Marauder hurtles toward the unknown, and Mirabel hangs in the balance, the only certainty is that in a galaxy run on lies and illusion, no one can be trusted.
Observations: This definitely sounds a lot more interesting than my prediction! Rather than just saving a planet's worth of civilization, Androma is tasked to save the whole motherf-ing galaxy. No pressure or anything. Also, it's not resources that's forcing Andi to go on her hero's adventure: it's a looming threat of someone who will tear the galaxy in two. Again, no pressure.

Wilder Girls by Rory Power
Prediction: I'll be honest: I'm stumped. I have no idea why the girl's skin looks like a coiled ribbon. I don't even know what "they told us to wait and stay alive" means! Maybe it's a survival story? My guess is that these girls are in the wild and are in hiding, waiting out a plague war. Something goes awry, and it forces the girls to survive out of their hiding place.
Blurb: It's been eighteen months since the Raxter School for Girls was put under quarantine. Since the Tox hit and pulled Hetty's life out from under her.
It started slow. First the teachers died one by one. Then it began to infect the students, turning their bodies strange and foreign. Now, cut off from the rest of the world and left to fend for themselves on their island home, the girls don't dare wander outside the school's fence, where the Tox has made the woods wild and dangerous. They wait for the cure they were promised as the Tox seeps into everything.
But when Byatt goes missing, Hetty will do anything to find her, even if it means breaking quarantine and braving the horrors that lie beyond the fence. And when she does, Hetty learns that there's more to their story, to their life at Raxter, than she could have ever thought true.
Observations: Sounds kind of post-apocalyptic, if you ask me. I was right about some sort of disease plaguing where they live, but I was wrong about them being in hiding to avoid the plague. They're quarantined because they HAVE the plague, or Tox, as they call it. Something (not a war) forces the main character to leave the school and survive the horrors of the outside. I was surprisingly on point for this one.
The Summer I Turned Pretty by Jenny Han
Prediction: I smell a glow-up! A girl, let's name her Anna, goes unnoticed by the guy she's had a crush on since middle school (we'll name him Chad). Anna and Chad are friends and hang out every summer with their friend… um… Blake, but Chad never saw her more than a friend (friend-zoned, yikes!). All of a sudden, the summer before senior year, Chad suddenly takes interest in Anna. Blake is also pining after Anna, and she realizes maybe she doesn't like Chad as much as she think she does. The summer is filled with romance, angst, and loads of fun.
Blurb: Belly measures her life in summers. Everything good, everything magical happens between the months of June and August. Winters are simply a time to count the weeks until the next summer, a place away from the beach house, away from Susannah, and most importantly, away from Jeremiah and Conrad. They are the boys that Belly has known since her very first summer—they have been her brother figures, her crushes, and everything in between. But one summer, one terrible and wonderful summer, the more everything changes, the more it all ends up just the way it should have been all along.
Observations: This blurb doesn't give much, but what I took away from it is that the girl, Belly, has crushes on the two brothers she hangs out with during her summers. A lot changes one summer, and if I assume correctly she get romantically involved with one of the brothers. With who? I'm not sure. I guess I'll have to read to find out!
The Way You Make Me Feel by Maurene Goo
Prediction: This girl (I'll name her Jenny) works in a family food truck alongside going to school. Jenny thinks she'll never find romance because she doesn't have the time while juggling homework and working at the food truck. Instead, the love comes to her. There's this cute guy or girl who is a frequent customer of this food truck and they slowly develop crushes on each other and hit it off.
Blurb: Clara Shin lives for pranks and disruption. When she takes one joke too far, her dad sentences her to a summer working on his food truck, the KoBra, alongside her uptight classmate Rose Carver. Not the carefree summer Clara had imagined. But maybe Rose isn't so bad. Maybe the boy named Hamlet (yes, Hamlet) crushing on her is pretty cute. Maybe Clara actually feels invested in her dad's business. What if taking this summer seriously means that Clara has to leave her old self behind?
With Maurene Goo's signature warmth and humor, The Way You Make Me Feel is a relatable story of falling in love and finding yourself in the places you'd never thought to look.
Observations: I was spot on about the family food truck! It seems like a book about all kinds of relationships, not just the romantic kind. It reflects not only friendships and romantic relationships, but also family relationships as well. It seems like that summer will be a heck of an experience with lots of good memories. This book seems very wholesome.
Let's chat!
Well, on that happy note, what did you think about this post? Let me know about your thoughts in the comments!
What did you think these books would be about?
Which books should I try and predict next?
What are some books you've read with deceiving covers?
(Please leave the comment section spoiler free!)
Until next time….