August is just around the corner, which means there's only a month before classes start up! What better way to celebrate the last third of the summer but with a bucket list tag?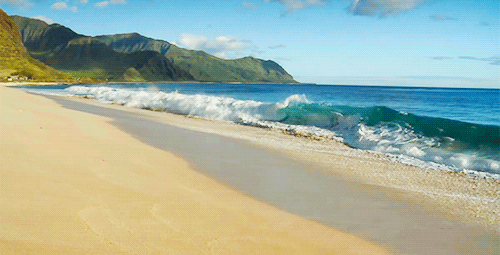 I was tagged by the lovely Norees @ No Reads Too Great. Thanks so much for tagging me and make sure to show her some love!
The Rules:
Link back to the original creator in your post.
Feel free to use any of the tag graphics in your post, or create your own!
Tag 5 other people at the end of your post, and let them know you've tagged them.
All of the graphics in this post are made by Tiffany.
In order to make this tag a little more challenging, I decided to only use the books I've read this year so far.
The Wicked King by Holly Black
This book is set by the ocean. There was this one scene where both Jude and Cardan both end up in the sea. I'm not going to go more in depth because I might spoil something, but all you need to know is that this book is not only set by the water, for a moment, the book is set IN the water. Boom. Wam. Bam. Thank you, ma'am. I'll take my victory check out front, thanks.
Kingdom of Ash by Sarah J. Maas
Eh? Eh? Get it? Because Aelin… and her powers? No? Not funny? Aw, okay. I kind of took this prompt to heart when it said "firey" romance, and thought of the one of my favorite authors who does romance well: Sarah J. motherflipping Maas. Not only does she write the romance in her novels well, her protagonist in her first series Throne of Glass has the elemental power of FIYAAAA (translation: fire). I recently finished the last book of the series (cue the bittersweet tears), and I honestly couldn't be happier with the series. It's just… SO GOOD. Anyhow, I love the romance between Aelin and her love interest, but honestly I was more invested Elide and her love interest's relationship even more. Basically, if you didn't like who the protagonist chose, there are tons more relationships you can be obsessed with.
Children of Blood and Bone by Tomi Adeyemi
This one. THIS ONE. WAS. EPIC. The cat and mouse game between Zelie and Inan as they travel across the country was intense. I couldn't tell who was the cat and who was the mouse, at times. Alongside all that, Zelie is traveling across the land in hopes to save magic from disappearing forever, meaning that her people would be suppressed and mistreated forever. She is their only hope. Time is running out even before she begins her journey, with not only the king, but also the crown prince nipping at her heels.
Teen Titans: Raven by Kami Garcia, illustrated by Gabriel Picolo
Those who are not strangers know that I love Gabriel Picolo's work. I've been following him since his deviant art days, and have been following him on Instagram since when I got my first account. His work brings me so much joy. The art, the style, the EVERYTHING is just so amazing and I aspire to he as great of an artist as he has become. When I saw that he was illustrating a graphic novel, and that graphic novel was about the Teen Titans, I totally flipped. He loves the Teen Titans (especially Beast Boy, but I think Raven is his second favorite), and I was just so happy that DC hired him to do the artwork for this new series. That's why I was so startstruck when I got this book in my hands. Someone I've admired for so long got his dream come true when he got hired by DC. I was honestly so happy for him that I felt his joy through the book.
Storm and Fury by Jennifer L. Armentrout
You already know the drill. I love anything written my Jennifer L. Armentrout because there's something about her stories that are so addicting and hard to put down. If I remember correctly, I finished the whole book in under 24 hours. That's how good it was. I have a whole review about how much I loved this book, and you can check it out here if you'd like. All you gotta know is that if you haven't read a Jennifer L. Armentrout book, you need to remedy that STAT!
Check, Please!: #Hockey, Vol. 1 by Ngozi Ukazu
If you want something wholesome, I definitely recommend this graphic novel. Turns out, it's collection of a web cartoon that Ukazu has been creating for a whole now. It's a story about this boy who plays hockey and loves baking going on a college team for the first time. He learns to open up to others about his sexuality, and honestly helps others learn and grow along the way. He's not what you think of as your "traditional" athlete, but he shows the team and himself that that doesn't matter. Honestly, this book never fails to put a smile on my face, and I absolutely love it.
Percy Jackson's Greek Gods by Rick Riordan
I've been reading nothing but young adult and adult novels for the past couple years that I've forgotten the joy of reading middle grade. There weren't too many middle grade novels that have garnered my attention, but I needed an audiobook to listen to while I summer cleaned (kind of like spring cleaning, but during the summer) my room. I couldn't find an audiobook that I wanted to listen to in the library, so I just settled with a Rick Riordan book, thinking, heck, I liked his other works when I was younger. I'll probably like this one too! Boy, was that an understatement! Maybe I was getting tired of all the heaviness from young adult, but the lightness and carefree nature of the stories was a nice change in pace. Plus, who could go wrong with Greek mythology?
Do Androids Dream of Electric Sheep? by Philip K. Dick
I've never watched Blade Runner, but this was the book that inspired the movie. I think one of the biggest obstacle a human could overcome is their own mind. The protagonist, Rick Deckard has always believed that androids are bad. Throughout the story, he questions the morality of his job and whether or not androids are human and should be treated as such. The lessons he learns as he "retires" more and more androids fundamentally changes his viewpoint of the world, as he learns that what makes something human isn't whether or not they have metal in their body, but if they have empathy. It's hard to switch a strong opinion, even when given the facts, but Rick managed to switch his about androids.
Torn by Jennifer L. Armentrout
This book is set in New Orleans, a hub of great culture and food. I've never been myself, but I've heard the stories from my sister. There are beignets and gumbo, two things I absolutely love! I want to visit sometime, even if it means for a day so I can try some of the amazing food New Orleans has to offer. Although Torn doesn't focus on the food that much (other than mentioning that a character is eating this or that on occasion), Armentrout highlights some foods I've always wanted to try if I ever visit.
That was a ton of fun! Time to spread the love! I tag…
Kristi @ Confessions of a YA Reader
…and you, fellow reader! If you want to do this, consider yourself tagged by yours truly!
As always, don't feel obligated to do this tag if you don't want to or already have! Have a lovely rest of your week, everyone!
Until next time….