About a month ago, I asked the internet about their opinion on Kindles (because I was thinking about getting one), and the general consensus was that they provide an amazing reading experience without the hassle of a physical book. When I asked if I should get one, the answer was a resounding YES.
So… I got one.
And I've had it for a couple weeks now, and I thought I should compile my thoughts as a first-time e-reader user.
I never had a need for an e-reader up until now. When I was younger, I would either buy or borrow the physical copy of the book I wanted to read. Later on, I got a tablet where I found the joy of ebooks. Now that I don't own that tablet anymore, I've resorted to reading my ebooks on my laptop, which can get very tiring for my eyes and my arms when I'm laying down. I've already got rubbish eye-sight. I don't need to make it worse by staring at a screen in the dark for long periods of time.
That's why, during Prime Day, I decided to splurge a little and buy myself a Kindle Paperwhite. It was on sale, and I couldn't help myself after reading everyone's comments about how great e-readers are. Once I had the e-reader in my hand, I decided to start compiling a list of pros and cons and decided to share it with you guys.
The Cons
I always like to start with the bad news. It's like ripping off a band-aid. You just need to do it, and do it quickly and efficiently.
One of the bigger downsides about the Kindle is that it doesn't read ebooks in the .epub format. I have a couple e-ARC and ebooks that I've gotten directly from authors or publishers that I downloaded in the .epub format. Because the Kindle can't read those kinds of ebooks, I have to resort to reading those on my laptop for now until I figure out a way that I can open it on my Kindle.
Secondly (and this is a downside for only a selective few), it doesn't open certain graphic novels. I think if the file is too big, it can't open the book. I recently bought Bloom by Kevin Panetta from the Kindle store and wasn't able to open it on my Kindle Paperwhite. However, other Amazon products like the Fire tablets do support graphic novels that large. Unfortunately, I don't have a Fire tablet, so I have to resort to using the Kindle app on my phone or my laptop again, which defeats to purpose as to why I got the Kindle in the first place (which is to not destroy my eyes while reading books on devices). The good news is that I don't read too many graphic novels in an ebook format, so it's only a minor setback.
Another con of this ereader is that it doesn't have a headphone jack, which means you can only use wireless headphones if you want to listen to your audiobooks. I don't have wireless headphones, but I like listening to my audiobooks with the Audible app on my phone so I don't really care about not having a place to plug in my headphones. However, if you like having all your reading/listening material in your e-reader and nowhere else, this might be a con for you.
This is more of a minor, personal con, but I really would've liked buttons to flip the pages. There's something so satisfying about pressing a button and having the page electronically flip. The Kindle Paperwhite is touch-screen, so you would have to swipe or tap in order to turn the page. It's not a huge deal, but I just love pressing buttons. Maybe that's why people don't trust me around big, red buttons…?
Last, but not least, Kindle Paperwhites can get pricey. Like, $130 pricey. Yes, there is a cheaper version priced at $90, but I've read that there are promotions EVERYWHERE (probably to make up for the cheaper price) that it's distracting to read on. Anyways, I was waiting until Prime Day to buy one because it would be WAY out of my budget otherwise. However, I thought about how much money I would save on my medical bills when I don't have to upgrade my glasses as frequently and all the physical books I won't have to buy. To me, this e-reader would be worth it. Plus, although it's expensive up front, it's a long term investment. If you buy this, you're probably going to use it for a very long time. I have a friend who got a e-reader in middle school and still uses it to this day (she's in college now). These things are meant to last, so although you have to pay a lot at first, you'll save some in the future.
The Pros!
Finally! To the good stuff….
I have to admit, I can understand why readers love the Kindle because I've been using mine for a little less than a month and I'm in love. It's so much nicer than reading on my laptop. For one, the light is not destroying my eye-sight. I haven't taken it outside yet, but it's easy to use indoors. At night (which is when I read normally), I'm able to turn off the lights in my room and turn on the back-lights on the Kindle and read with ease. The backlights has (I think) 24 different settings, from very subtle light to harsh lighting. I kind of wish it had a night-mode (white text on black background), but it's not a huge deal that it doesn't.
Also, it's portable! Say goodbye to lugging around heavy books around town! You've got access to all your ebooks in one small device, which is nice. I like how simple the design is, both physically and electronically. It's not too distracting while you read, and I can focus and immerse myself into the story more. I opted to allow Amazon to show promotions on my Kindle (because it was $30-40 cheaper than having no ads), and it's not a huge deal. It only appears when you first wake up the Kindle and on the home page. Other than that, I haven't seen promotions anywhere else.
One trouble I've had with physical books is that my weak, puny arms can't handle the weight of holding them up for long periods of time. I like to read while laying on my back sometimes, and physical books can get heavy when you're working against gravity. The Kindle doesn't remind me that I need to hit the gym more often because it's not a strain on my arms to hold it up.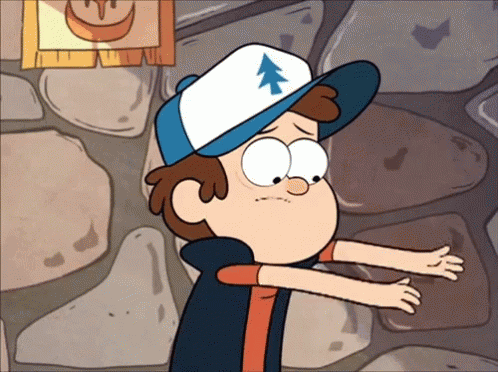 Like any old e-reader, the font and size of the books you're reading are customizable. You can also put your books into collections, which is pretty standard stuff when it comes to electronic reading nowadays. I also like how you can input your personal documents into the Kindle, as long as the format is compatible. This has been especially nice because if I want to read an article, I can download a .pdf of the article and send it to the Kindle so I can read it without distractions. Need to keep some essays with you? No problem. You can keep them in your Kindle and bring them up whenever.
The battery lasts a while, especially if you don't read with the backlight on. I've only had to charge that thing once in the month that I've had it, and it was at 50% when I started charging it (I just decided to do it because why the heck not). I've used the thing pretty much every night for one to three hours, either with my desk lamp on and no backlights on or with my room lights out and the Kindle's backlight on. I've noticed it loses battery faster if you have your backlights on. I haven't tested the true strength of the battery (and don't really plan to), but just know that the battery lasts as long as you don't keep your backlights on for too long.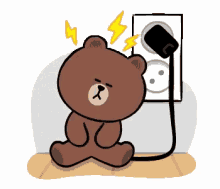 The Verdict
I'm so happy that I've gotten a Kindle because it's changed my reading life for the better! It's much more comfortable to read wherever I want to, which will be handy once I go to university and have a roommate. It won't disturb them since I won't have to keep my lamp on or have the harsh lights of my phone/laptop on either. At the same time, it's easy to keep it in my backpack because it's light and compact. It won't add too much weight and (allegedly) it's easy to use in sunlight as well. It doesn't hurt my eyes even if I stare at the screen for hours on end, and super light to hold. Basically, I'm a changed woman. I'm glad you guys convinced me to get the Kindle, and I know I'm going to be using it for a very long time.
Those are my pros and cons of using a Kindle Paperwhite!
Do you agree with what I said? Disagree?      
What are your thoughts on ereaders?
Let me know what you think!
Until next time….