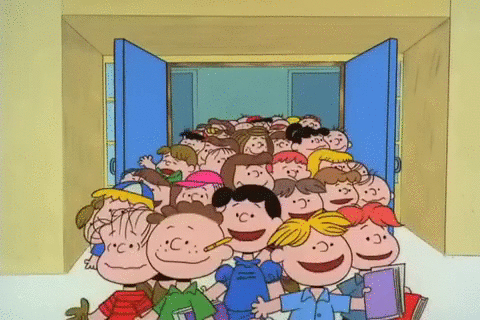 I don't know about you, but I'm feeling the back-to-school spirit right now. Everywhere I turn I see school supplies and backpacks. Online, there are so many back-to-school deals. On YouTube, people who look like they've graduated years ago give young students advice. It got me thinking, what could I contribute to the back-to-school frenzy? I'd have crappy school advice, but I do know YA books! Why not recommend some good YA books that are set at school?
Whether you're already in school, about to go, or done with school and want to reminisce about your past as a student, here are some YA books with school settings!
Carry On by Rainbow Rowell
If you liked the private school aspect of Harry Potter, then you're going to love Carry On. The Watford School of Magicks that Simon and Baz attends is reminiscent of Hogwarts. In fact, there are a lot of character parallels in both Carry On and Harry Potter, but the stories are very different. If you want a story with a Hogwarts-like setting, this would be the book for you. Just don't expect any Harry Potter related plots to happen.
Obsidian by Jennifer L. Armentrout
Obsidian is set in your average high school in a small-ish town. I talk about the Lux series a lot on this blog, because I freaking love it so much. It's set in the present day in the contemporary world, but there's a slight twist: aliens are hiding among the humans. To be honest, because these aliens (called Luxen) can disguise themselves as humans, it almost seems realistic. Who knows? Maybe aliens truly live among us and I'm just an oblivious human being.
An Ember in the Ashes by Sabaa Tahir
Blackcliff Academy is not a school in the traditional sense. Rather than sitting down in classrooms and learning arithmetic, students there learn to fight. They learn to be loyal to the Martial Empire. Their ways are much more cutthroat than public school. They make kids starting from the age of six train to become soldiers for the Empire. They guard the academy, the walls, and go on missions to squash the Resistance, a group of Scholars trying to overthrow the oppressive rule of the Empire. This military academy is not to be messed with, but one girl takes her chance to save her imprisoned brother.
To All the Boys I've Loved Before by Jenny Han
I think everyone knows about this book since the movie was released, but I'm going to talk about it anyways. It follows a high school girl named Lara Jean, and she writes love letters to the boys she has crushes on in an attempt to get over them. One day, her secret love letters that she never mailed disappears and ends up in the hands of her crushes. In the first book, we follow Lara Jean in her attempt to fix the mess that suddenly landed unceremoniously on her lap.
Teen Titans: Raven by Kami Garcia
If graphic novels are more your speed, look no more! Teen Titans: Raven follows… well… Raven, but before her time in Teen Titans. She's your average teenager that just tries to navigate high school while trying to cope with her amnesia and figure out why she gets hyper-realistic nightmares. There's a cute boy involved (not Beast Boy, unfortunately), and she has your typical teenager issues alongside those that were mentioned above.
Check, Please!: #Hockey by Ngozi Ukazu
Going with the graphic novel theme, Check, Please!: #Hockey is another graphic novel series that I love. It follows Bitty, a college freshman hockey player who loves to bake. He's comfortable with the fact that he's gay, but he's unsure how others would perceive him if he opens up to them. He fights the stereotype of what it means to be a college athlete with the support of his team and friends. It's honestly one of the most wholesome graphic novels I've read and I can't wait for the next volume to come out. (Also, this was originally a web comic series, so if you want to start reading it, you can find it online!)

Those were some of my favorite YA school novels!
What did you think? What are some your favorite books set in school? Or if you don't have one, what is a book that you loved that you read for school? Mine has to either be To Kill a Mockingbird by Harper Lee or The Things They Carried by Tim O'Brien.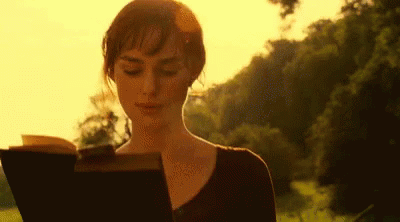 Until next time….