[Before I get going with this, I just wanted to announce that the winner of my very small giveaway has been chosen and announced on my giveaway post.]
Hello! It's been a hot minute since I've been here. I've been super busy struggling with chemistry and microeconomics that I haven't had the time to sit down and write a post. Or read. Or do anything except sleep, eat, and study.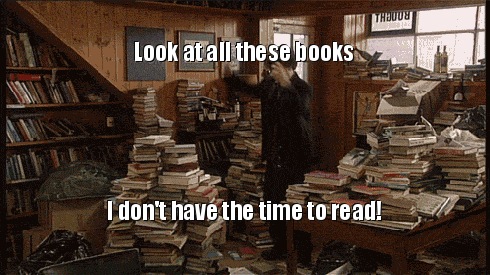 Despite the fact that I have three midterms coming up pretty soon, I'm going to take a break from studying and talk about books set in uni. I thought it would be fitting since that's all I feel like I'm doing right now.
These books are in no particular order.
Fangirl by Rainbow Rowell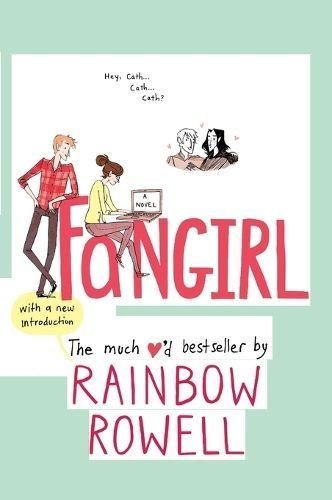 This is probably one of my favorite books of all time. At the time I'm writing this, I'm about to go and *hopefully* meet the author herself! I'm super hyped and hella nervous. Anyways, Cath is a fanfic writer who is about to go off to college. The social world around her crumbles as she tries to find a way to deal with all the change that's going on in her life. I know I'm not selling this book that well, but trust me. It is A M A Z I N G. The story has such a wholesome feeling that you can't help but smile every time you think about it.
Check, Please! Book 1: #Hockey by Ngozi Ukazu
Out of all the graphic novels that I've read, this one has to be one of my top as well. I just love wholesome content, and this one delivers. Apparently, Check, Please! is an ongoing web comic that you can read online, but I like to wait for the bind-ups to come out before reading it. It's about this boy who goes by Bitty who loves hockey and baking. In the first book, he is a freshman in college and is struggling to find his place in the hockey team and coming out to his teammates.
Obsidio by Amie Kaufman and Jay Kristoff
This one is a little bit of a stretch, but I think it works. The main characters Asha and Rhys are of the age to be in college if there was one in the Illuminae world. Asha works as a nurse janitor and learned at McCaffrey Tech before the whole shit show happened. Rhys was a technician. Both got educations beyond their version of high school. Granted, this story doesn't revolve around them being at a college, but it follows kids who could've been in class if it wasn't for the disaster.
Wicked by Jennifer L. Armentrout
Unlike the other books I've mentioned so far, Wicked is a new adult series, not YA. Once again, this story isn't set in an university, but it follows a college student who works for the Order to kill of fae. It doesn't really focus on her college life since she really doesn't have one with all the work she has to do outside of class. She lives off campus, and she never complains about the amount of homework and assignments she has. In fact, I feel like she skipped
Aurora Rising by Amie Kaufman and Jay Kristoff
I'm not sure if you would consider Aurora Academy a high school or a university, but I see it more as a university. It specializes students into the roles of whatever they're trained to be. After they graduate, they're expected to go off and work. Except, of course, something goes wrong. I haven't written my review for Aurora Rising yet, but let me tell you, it is worth your time. I flew through the story. It's like a roller coaster, where once you think things will calm down, the ride gets bumpier. Many people describe it as a space soap opera, and I wholeheartedly agree. I've never read a more dramatic and intense book, except for the Throne of Glass series.
That is all! What do you think? Are there some books I've missed that I should add to by TBR? What are some of your favorite settings for books? Let's chat in the comments!
Until next time….