When I was younger, I used to be a physical book purist. I would only read physical copies of books. Granted, at the time e-books weren't really a thing. With advancing technologies, books are started to move towards technology, from e-books, e-readers, and audiobooks.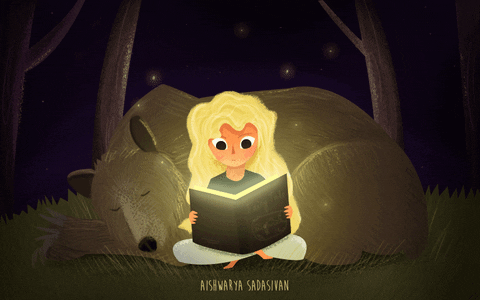 I used to think that audiobooks were for those who weren't serious about reading (how can you get the full experience without turning the pages of a physical copy and having the satisfaction of closing the book once you're done?), but I've come to really appreciate them over the years. Nowadays, although I still prefer reading, I listen to a good number of audiobooks every year.
You can read while you're busy
I'm a busy gal. As a college student, I don't really have the time anymore to sit down and read the books I want. I can listen to an audiobook whenever I have some free time, like when I'm walking to classes, riding the bus, or doing chores.
They don't take up space (portability!)
Technically, you could get audiobooks on CDs, but who uses CDs anymore? I normally get my audiobooks online, either from Audible or from my local library's electronic selection. If you get your audiobooks online, you can have them with you at any time without taking up space or weight in your bag. All you need is a device that connects to the internet and a pair of headphones and you're ready to go!
Storytelling is an art form
I was never read bedtime stories as a child, but I imagine audiobooks are kind of what it feels like. The different voices the reader does for each character enriches the experience that normal reading just doesn't do for me. The downside is that you aren't able to create your own voices in your head for each character.
It's easy to relax with
Something I still have trouble with is finding a good position to read. I normally read in bed since it's the only comfortable piece of furniture I have. No matter how I sit or lay down, it feels awkward to be reading with a physical book. If I'm laying on my back, my arms get tired of holding the book up for long periods of time. If I'm laying on my side, I have to switch the position of the book frequently as I read from the left page to the right. Plus, my glasses doesn't sit properly on my face when I lay on my side. If I'm sitting up in bed, my neck hurts from looking down at the book in my lap for too long. Basically, I can't win. That's why audiobooks are so amazing. You don't have to be looking at anything. All you need is to turn it on in whatever position you want to be in and listen. It's great if you want to unwind after a long day and fall asleep to the soothing voice of the reader.
It's a good way to pass the time
During the winter holidays, I decided to crochet amigurumi dolls as gifts for my friends and family. The dolls are very time intensive, so it felt like I wasn't getting anything done while I was crocheting. Listening to an audiobook while I worked helped me feel more productive despite the fact that all I was doing was sitting on my bed for hours on end. Crocheting requires my eyes to focus on where I'm creating stitches, meaning I can't read or watch something while I'm doing it. That's why I turned to audiobooks so I could be "reading" while working.
There are a ton more reasons why I love audiobooks, but those are my main ones. What do you think? What are your thoughts on audiobooks? Do you love them or hate them?
Let's chat in the comments!
Until next time….