A couple days ago, I got an email. A newsletter, to be exact, from the one and only Jennifer L. Armentrout. If you're no stranger, you know that Jennifer L. Armentrout is one of my favorite young adult authors. I think she holds the record of the most books reviewed on this blog (don't quote me on that… I'm not actually sure and I'm too tired to double check).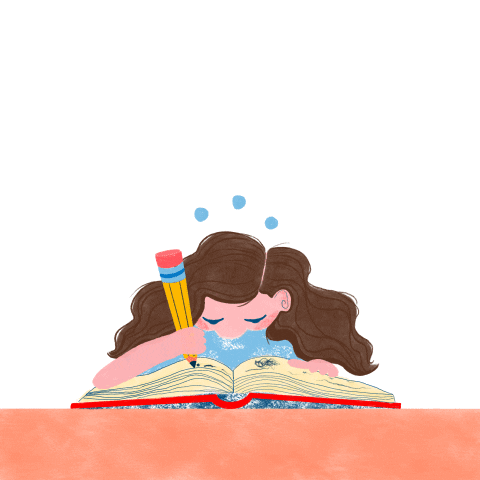 Anywho, she announced in her most recent newsletter that she has working on a novel that she mysteriously named FB&A. It's probably the first letter of each word in the title if I had to guess, but that name doesn't give us much about the actual story.
Here's what Armentrout was willing to share with us.
I'm taking this directly from her newsletter. She said:
FB&A…Wait, what?

WHAT IS FB&A? You've seen the teasers. You know I'm almost finished with this mammoth book, but there's been no details.

Well, I'm not going to give you a whole crap ton of details yet, but I will tell you this:

It's a fantasy, it's straddles that YA/NA line (think ACOTAR) and will be between 140,000 to 150,000 words long.
It contains certain elements I've been asked a time or dozen to write about one day. FB&A is the book title, and I've vaguely confirmed what that stands for in one of the teasers.
The female lead's nickname is Poppy. She's kick ass and yet sheltered. You'll understand when you read. The male lead is Hawke, and he's like an Aiden, Roth, and…. Hunter rolled into one. You'll understand when you read.
This book will make your belly flop and there may be tears. There will definitely be some fan your face moments with possibly one of the hottest scenes I've ever written, so while it's not an adult book, there is mature content in this book. There's also the cursed, gods, star-crossed love, secret identities, fallen kingdoms, and blood… lots of blood.
It will be coming out sooner than you probably think. Just to give you a hint of that, there's already a cover. It's my favorite cover of all time.
Ok. So. This is a lot to process. Let's break it down:
FB&A is a young adult/new adult fantasy novel. It's more adult than YA but less than NA (like she said, it's like the maturity level of ACOTAR). It's filled with secrets, magic, gods, kingdoms, and blood.
We have a badass female protagonist named Poppy
We have another book boyfriend to fawn over named Hawke (badass name btw)
There will be more mature content than her YA books (my assumption is less censored violence and romance)
And last and probably the most important part is that IT'S COMING SOONER THAN WE THINK. I don't actually know what that means but it's coming. It already has a cover, and I'm eagerly waiting for it to bless me with its beauty.
Thoughts and Speculations:
What does FB&A even stand for? I have a couple guesses:
Facebook & AHHHHHHHH
Feanut Butter & Aelly
Ferris Bueller & Ann (Peyson)
Federal Bureau & Assistance
(F)I (B)don't (&) (A)know
Ok, I'll admit my attempts to guess the title is kind of pathetic
I'll stop.
Now to the real thoughts and speculations.
I know I'm going to love this book. There's no doubt about it. I mean, come on! It has all the stuff I love to read about, and it's a fantasy novel!
My guess on what it's about? It has vampires in it. There's a slight emphasis on blood and curses. Maybe that means this book is going to be especially violent and dangerous. Maybe it means there are going to be people who are cursed forever to be bloodsucking creatures. Who knows? If it's a fantasy novel, there's a chance there could be vampires in it. If you look back, a lot of Armentrout's young adult fantasy works revolve around certain paranormal creatures. Lux and Origin have aliens. Covenant has demigods (who are not paranormal but are mythology). The Dark Elements and The Harbinger have gargoyles and demons. Basically, Armentrout is not a stranger to writing paranormals into her stories. It wouldn't be a stretch of the imagination if she had vampires in her newest series.
I'm not 100% sure how many pages 140,000-150,000 words equate to, but my guess would be around 500-600 pages. I'm saying this on the basis that Harry Potter and the Sorcerer's Stone is around 80,000 words (322 pages for the hardcover), and 150,000 is a little under twice that word count. That probably means this book is a little under two times 322. To round it to a nice, even number, I just ball-parked 600. Regardless, we are getting a nice, hefty book, and I'm totally here for it.
There isn't a lot of information out there about this mysterious new novel, but I'm excited to hear more about it. All I know for certain is that I will have that book in my possession the minute it's released.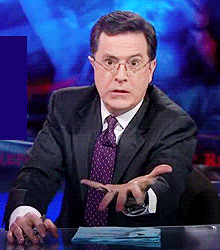 What do you think FB&A stands for? What are you thoughts on this news?
Let's chat in the comments!
Until next time….