Hello, world! I'm finally out of my cave after holing myself up to study for the midterm season! Although I'm not entirely done with testing just yet, I've decided to rejoin the land of the living to bring you this recap of one of my favorite events of the whole entire year: the North Texas Teen Book Festival!
In the past, I lived within relative driving distance to the convention center it is always held at, but now that I've moved, I wasn't sure if I wanted to attend this year. When I saw that John Green was attending as one of the authors, I couldn't say no. I've been a fan of his for years. First, it was discovering his YouTube channel that he hosts with his brother, Hank. Then, I fell in love with his books (I didn't even know he was an author when I first stumbled across Vlogbrothers). Then I respected the heck out of him because he is one of the sole reasons I survived my high school classes with Crash Course. And more recently, I've been falling in love with the podcast that he does called Dear Hank & John.  Basically, I appreciate all the work he has done and continues do to. I booked a bus ticket to visit my parents back home and that was that.
Now, I should preface this by saying that I booked my non-refundable bus ticket before the whole corona virus thing. To be completely honest, I was surprised that they didn't cancel the whole event like many other places have. There were a few authors that cancelled their appearance at the festival, but other than that, everything was normal. Because the festival was not cancelled, the attendees were asked and reminded to practice safe hygiene and to limit physical contact with others, especially with authors, to stop the spread of germs. There were posters highlighting what one could do to stay healthy and there were a lot more hand sanitizer stations on each floor than in previous years. Basically, thank you to the Irving Public Libraries, who took the situation seriously while still trying to make the whole festival enjoyable.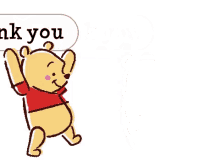 Alright! Onto the recap!
Friday, March 6th (the day before the festival)
I arrived home late last night. I checked the NTTBF website periodically to see if they were going to upload their book sale list and which authors require a wristband to meet. They never did. It's late into the evening when I realized that social media would probably be the best bet in getting any updates on the festival. I checked their Facebook, and lo and behold, all the information I wanted was there. It was then that I learned that while John Green would be attending the festival, he would not be attending the signing. I was a little bummed, but I totally understood why. He's a busy guy, and the fact that he's coming down to Texas with the threat of a serious virus going around, I could see why he didn't want to stay for long. I wish I had checked Facebook sooner because earlier that day I went to Half Price Books to buy a signed copy of Turtles All the Way Down by John Green in hopes in getting it personalized by him. Oh well.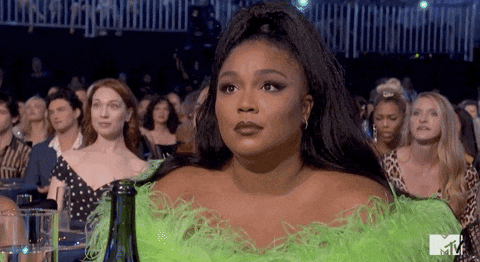 Saturday, March 7th (festival day!)
5:40 A.M.
I wake up. I'm groggy. I might have early classes in college, but I have never had to wake up this early in a really long time. My sister (who is also a huge John Green fan and decided to attend the festival with me) and I decided that leaving the house at 7:00 a.m. would give us an ample amount of time to get to the center and look around before the whole thing started. Thankfully I didn't need to stand in line for an author wristband, because we would have had to get up even earlier.
We said we would leave at 7:00 on the dot.
7:00 A.M.
We left at 7:20.
Regardless, minus a few wrong turns, we managed to get to the convention center in time for the start of the festival.
It was fairly chilly (in Texas standards) but the weather wasn't all that bad for someone who's body temperature runs a little on the warmer side like myself. On the other hand, my sister, who is constantly cold no matter how hot it is outside, hated the weather.
It's a couple minutes before 8:00 (the official start of the festival), but there are a lot of people, especially younger kids, running around. I looked at the publisher booths and managed to snag an ARC from Penguin Teen because of their newsletter promotion.
8:00 A.M.
The doors to the book sale opens. NTTBF has this rule where you need to buy one book at the festival for every two books you bring from home. What they've done in the past to *sort of* enforce this was give out a paper wristband to those who made a purchase at the book sale. This year, they didn't even do that. I think they gave up in trying to enforce that rule and hoped that they made enough sales to keep the festival running in future years. I wish I had known about this change (although I get why they didn't publicly announce it), because I would've bought all the books I wanted from discount stores or online. What I normally would do is bring all my books from home and buy one book at the festival just so I could get the required wristband. This year I got The Gentleman's Guide to Vice and Virtue by Mackenzi Lee because I heard nothing but great things about it. I also saw online that since John Green wasn't going to do a signing, he signed a whole bunch of his books that were going to be sold at the book sale. My sister wanted a signed copy of one of his books, but when we went searching for his section, they were ALL GONE. Mind you, it's only been less than 10 minutes since they've open the doors and all the John Green books were gone. We were disappointed (and a little impressed) we didn't get a copy in time.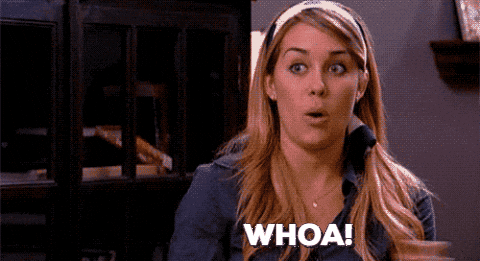 9:30 A.M.
I had a whole schedule planned, but got to maybe two or three things on the list. The one thing both my sister and I wanted to get to was John Green's panel, since it was the main reason we were at the festival this year. My sister likes to read, but she's more into educational books with research while I'm more into stories. She didn't have much interest in any of the other events that were occurring, so I left her to stand in line for the John Green panel while I grabbed a couple ARCs from different events.
11:00 A.M.
We're both standing in line for the John Green panel while eating the food we packed earlier that morning. The line was insanely long.
11:30 A.M.
We were let into the panel room and everyone scrambled to get a good seat. My sister and I ended up sitting apart since there were no good seats for two people to sit together. I was fairly towards the front and managed to get a relatively good picture of the panel.
Also, although I haven't read anything by Maureen Johnson and Lauren Myracle (the other authors on the panel), they were all hilarious and I know I'm going to have to visit some of their works in the future.
12:30 P.M.
The panel is over and both my sister and I are super starstruck. We head back down to the first floor to wait in line for the signing in three hours. From past experiences I knew that the further up in line you were, the more time you have you get your books signed since you're get to enter the signing area faster.
Before we stood in line, we went back to the book sale to see if they happen to put out more John Green books and there were some! I got a signed copy of Let is Snow, which is what the whole panel we just went to was about, and my sister got An Abundance of Katherines, as it is one of the only John Green books she hasn't read. Satisfied that we were able to get signed John Green books, we entered the signing line that was already forming.
For the next couple hours, my sister and I just read and catch up.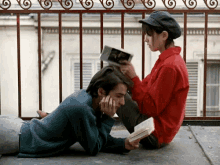 3:00 P.M.
It's 30 minutes before the author signing starts. They let the people waiting in line to enter the signing area and form lines at the authors they want to meet. Since my sister only wanted to see John Green, she agreed to help me get all my books signed. I tasked her to get my Marissa Meyer books signed. I didn't mind not meeting Marissa Meyer since I had already met her at a different book event the week before.
3:30 P.M.
Let the signing bonanza begin! There were a couple rules in place, like no hugging or high-fiving the authors. We weren't allowed to go behind the author tables to take pictures. In fact, there were no posed pictures just to keep the lines moving and keep the germs spreading to a minimum.
[ Side note: As I have been writing this post, I realized that maybe half the stuff I talk about doesn't make sense and I wanted to clear something up. At this event, all the authors do their signings in the same room. It's this large place with two rows of tables for the authors to sit at. There's a long piece of tape on the ground leading up to each table, indicating where readers should line up if they want to meet a certain author. To avoid massive lines, there's a staff member at the end of the tape line to monitor if people can join the line or not. Hopefully that make sense. ]
---
The first author I was in line for was the one and only Neal Shusterman! I haven't read any of his books yet, but I've heard nothing but great things about his books. I knew I wanted to read Scythe eventually, so I decided why not bite the bullet and get a copy now. Then it would force me to put it higher on my TBR list since I'm trying to read all the unread books on my shelf before 2021.
It felt a little weird getting a book signed by him since I haven't read anything by him, but he was very nice. I'm super glad I got the opportunity to meet him and it makes me even more excited to read his books!
---
Ok here's the thing: *inhales* HAFSAH FAIZAL IS THE NICEST AUTHOR I'VE EVER MET. Here's why:
I was on my way to Mackenzi Lee's line, thinking that I would drop by Hafsah's line afterwards. I thought she would be a super popular author at this event so I wanted to get to her later. When I was passing by, I noticed how short her line was so I took a detour and went to her line instead. Since there was no one behind me when it was my turn to meet her, we had a whole conversation about the ending of We Hunt the Flame (which is a cruel, cruel cliffhanger, might I add). She deviously talked about how my favorite character might not fare well in the second book that was coming out. When I had to leave (since there were more people in line now), she gave me WHTF character cards she had in her purse that were exclusive to the pre-order when the book first came out (pictured below). I was beyond touched. Although she wasn't the author I was most excited to meet, she was definitely my favorite out of all the author-interactions I had that day.
So yeah… She's kind, easy to talk to, and funny! What more could you ask for in a human being?
---
I started reading The Gentleman's Guide to Vice and Virtue while waiting in lines throughout the day, and boy, is it a roller coaster!
Mackenzi Lee was also a blast to meet. I asked her what her favorite character in that book would say about me, and she said that Monty would probably try and flirt with me and say some really inappropriate things. The more I'm reading this book, the more that statement she said makes me laugh since it's so true. Monty is slowly becoming one of my favorite characters as well, his vulgar mouth and smooth moves both embarrassing yet charming. I love how the characters in GGVV are very well fleshed out. There are more sides to Monty than what he shows to the world, much like people in real life. I'm super excited to finish this book, but I'm sad I won't be able to until after my midterms are over.
---
The perks of coming to a book festival with another person is that you can tag team getting books signed. While I was waiting in line for Mackenzi Lee, my sister waited in line for Becky Albertalli and I joined her when I was done. I didn't have much to say to Becky since I had met her the previous year, but I got a book signed for a friend. I wasn't able to get a picture with her last year since the NTTBF staff requested that we didn't to make the line move faster, but this year pictures were allowed as long as they candid and not posed. She was super nice (as always) and she seemed genuinely happy that I had Leah on the Offbeat in my possession. I wished I asked which character she liked the most out of all the books she's written so far, but I was too nervous to make much conversation.
---
Marie Lu was probably the hardest author to meet. There were so many people trying to get in her line that it was always full. Eventually, the festival staff just extended her signing line to allow for more people because the festival was able to end. To make the line move more quickly, the NTTBF staff members limited to number of books to two per person. I brought three books, but thankfully my sister was with me so I got two of them signed and she got my other book signed for me.
One thing I learned about Marie Lu is that she grew up in Houston! I didn't know that she was from Texas, but it was super cool to talk to her about it as a local Texan myself. I've only been to Houston once or twice in my life since I can't bear how humid the city is, but it's so cool to learn that someone I admire comes from a city that many of my college friends are from.
5:00 P.M.
My sister and I left with 20 minutes to spare before the festival officially ended. We rushed to the parking garage to get out of there before traffic ensued. We got back home safely with huge smiles on our faces and good memories.
That was my North Texas Teen Book Festival experience!
Thank you to all the authors who came to Texas despite everything that has been going around lately and making everyone's (including my own and my sister's) day!
If you attended NTTBF, what was your experience like? Let's chat in the comments!
Until next time….