Title: Sticks & Scones
Series: Check, Please!, #2
Author and Illustrator: Ngozi Ukazu
Publisher:
Genre: YA, contemporary, sports, romance, LGBTQ+
Pages: 336
My Rating: ★★★★★
Goodreads page
This review is short and spoiler free!
Synopsis
Eric Bittle is heading into his junior year at Samwell University, and not only does he have new teammates―he has a brand new boyfriend! Bitty and Jack must navigate their new, secret, long-distance relationship, and decide how to reveal their relationship to friends and teammates. And on top of that, Bitty's time at Samwell is quickly coming to an end…It's two full hockey seasons packed with big wins and high stakes!
A collection of the second half of the mega-popular webcomic series of the same name, Check, Please!: Sticks and Scones is the last in a hilarious and stirring two-volume coming-of-age story about hockey, bros, and trying to find yourself during the best four years of your life.
[ This synopsis is from Goodreads. ]
Thoughts
Just a fair warning, there's going to be a lot of fangirling in this review. I'm not apologizing because this book was freaking amazing, but just thought I'd say something in case most of this review is just me screeching about how cute this book is. GAH. Just thinking about it makes my heart turn into a melty pile of gooey happiness.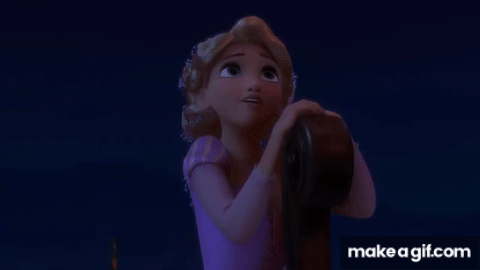 First thing's first. This book is super cute. Like, seriously. It's so cute. My brain can't process how cute this series is. It's about a boy (Bitty) who's going through college, finding his passion in hockey, baking, and vlogging. Having grown up in the South, he struggles to come out to his peers because he fears backlash. In the first book, he starts to come to terms with his sexuality but worries that his new friends and teammates won't accept him for who he is. In this book, Bitty is more navigating his relationships with Jack (his boyfriend), his family, and his friends.
Check, Please! feels like a coming of age story, except instead of transitioning from child to adult, Bitty is finding himself within his community and his people while in college.
Despite all I say about how cute this book is, I think it's important to point out that the plot in this story is very well written. It touches up on healthy relationships, not just with your romantic partner but also with your peers. It talks about the pressures of being in school, being a leader, and what good friendship can look like.
I'm super happy with the ending of this series, but I'm also super sad to say goodbye to all the characters. In two short books, I was able to fall in love with everyone and everything about the story. The story is amazingly cute. The artwork is so fun to look at. I honestly recommend it to anyone who needs some cuteness in their life. Actually, I take that back. I recommend this series to everyone in general. You need to read it. You don't even need to know anything about hockey (I sure didn't). It's such a fun story. It'll make you laugh, cry, and everything in between.
Characters
Bitty + Jack
Am I seriously dedicating the characters portion of this review to fangirl about how cute Bitty and Jack are together? Yes, yes I am. I'm not ashamed of it. Their relationship gives such big wholesome vibes that my heart can't take it half the time.
Seriously. They're both super supportive of each other and it's so cute to see their friends ship it as much as I do. If they aren't relationship goals, then I don't know who is. I just want to hug them both and wrap them up in bubble wrap so no one hurts them. Honestly, I don't think I've felt this strongly about a book couple in so long, but there is no question that these two are meant for each other.
Please read this book. It will fill your heart with so much love and joy and wholesomeness that you won't know what to do with yourself. If you need a pick-me-up, this series will definitely do that for you.
Conclusion
I give Check, Please!, Book 2: Sticks & Scones 5 / 5 unicorn horns. This is probably one of my favorite graphic novels, and it brings a warm feeling in my heart every time I read it.
Until next time….