"But you…are no swift-burning spark. You are a torch against the night – if you dare to let yourself burn."
Title: A Torch Against the Night
Series: An Ember in the Ashes, #2
Author: Sabaa Tahir
Publisher: Razorbill
Genre: YA fantasy
Pages: 452
My Rating: ★★★★☆ (4.5 stars)
Goodreads page
This review contains a no-spoilers section.
Synopsis
Elias and Laia are running for their lives. After the events of the Fourth Trial, Martial soldiers hunt the two fugitives as they flee the city of Serra and undertake a perilous journey through the heart of the Empire.
Laia is determined to break into Kauf—the Empire's most secure and dangerous prison—to save her brother, who is the key to the Scholars' survival. And Elias is determined to help Laia succeed, even if it means giving up his last chance at freedom.
But dark forces, human and otherworldly, work against Laia and Elias. The pair must fight every step of the way to outsmart their enemies: the bloodthirsty Emperor Marcus, the merciless Commandant, the sadistic Warden of Kauf, and, most heartbreaking of all, Helene—Elias's former friend and the Empire's newest Blood Shrike.
Bound to Marcus's will, Helene faces a torturous mission of her own—one that might destroy her: find the traitor Elias Veturius and the Scholar slave who helped him escape…and kill them both.
[ This synopsis is from Goodreads. ]
Spoiler Free Thoughts
A Torch Against the Night starts right after the events of An Ember in the Ashes. Much like the first book, this book boggles the mind with its complexity and psychological games that all the characters are playing on each other.
One thing I have always loved about this series is how everything is gray rather than black and white. There's no clear protagonist or villain. The outcome of the journey the characters take has no definitive outcome. The fact that I couldn't predict what would happen was refreshing. In some stories, I'm confident that some characters are immune to dying since they're important aspects of the story. However, in this series, I'm unsure if any of the main characters are going to survive. I honestly don't even want to know the death count of name characters in this series because the number would probably be very high.
Something I really liked is that we got to see more of Helene. I don't think she had enough air time in the first book, so it was nice to have several chapters in her perspective. I didn't really know what to make of her in the first book, and to be honest I'm still unsure as to whether or not I like her after reading ATATN. I guess that's what I like about Sabaa Tahir's writing. She doesn't make any of her characters two dimensional. They all have combination of complex layers filled with good, bad, and humanity. The character arcs in this story are *chef's kiss*.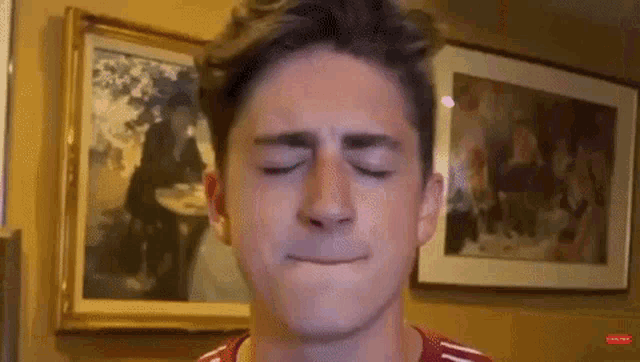 Much like what I said in my review for An Ember in the Ashes, I wasn't sure how I felt about the weird love triangle/square situation that was happening between Helene, Elias, Laia, and Keenan. I was able to eliminate one person from the mix, but I'm still not sure how I feel about the remaining characters. Anything could happen in this series, so I don't want to take a stance of a ship that I'm not 100% sure about.
There are so many layers to this story that I didn't even see coming! The complicated web that is the plot has so many interesting links that my head was spinning by the end. There were so many unforeseen connections that I never thought had a bigger force playing behind it all.
I was worried that ATATN was going to end in a cliffhanger, but I'm really glad it didn't. I don't think my heart could've took it after all the excitement and action throughout the book. It felt as though Tahir was giving us a respite after a riding a wild, scary roller-coaster.
Overall, A Torch Against the Night was a banger (not surprisingly)! If you want your heart strings pulled and your mind boggled, I highly recommend reading this series. If you liked the first book, you're for sure going to like the second one. If you didn't like the first book, you might still like the second book.
Spoiler Thoughts
This section has SPOILERS. You can proceed to the characters section to avoid these spoilers. If you're okay with being spoiled or have already read the book, you can proceed.
I wrote down some predictions for the rest of the series while I was reading ATATN:
Elias will die
Laia will die
Helene will defeat the Nightbringer
the whole series might pull a Game of Thrones where it's ambiguous but ominous
I honestly thought Elias would last longer than book 2, but I guess not? What I didn't expect that Elias would continue to be a part of the series once he died. He technically died and now is the soul catcher of the Waiting Place, meaning that he could make appearances in the next couple books. Clever, Sabaa Tahir. You can still kill off our favorite characters but use them in their death.
The reason I think Laia will die is that I don't think she's fully human. I don't have much more of an explanation than that other than if my prediction is correct, the world will demand balance for her existence.
My prediction that Helene will defeat the Nightbringer is based off of one quote, which I sort of stated at the top of this post. The full quote is:
"'Most people,' Cain says, 'are nothing but glimmers in the great darkness of time. But you, Helen Aquilla, are no swift-burning spark. You are a torch against the night – if you dare to let yourself burn.'"

A Torch Against the Night by Sabaa Tahir
If the Nightbringer lives up to his name, he will bring night. If Cain is correct about Helene (and he seems to be rarely wrong, according to that world), she will be the savior of the people in the darkness that the Nightbringer will undoubtedly bring.
As for my last prediction, I'm unsure that this series will end with an entirely happy ending. Maybe it will, maybe it won't. Much like the plot, I think there will be a lot of organized chaos in the books to come and the ending will cause a lot of chaos in the readers. I'm half convinced the author has slightly chaotic neutral energy.
Characters
Laia
The girl never can catch a break, can she? What I love about her is that she's brave and strong, but still has a healthy amount of fear for what's to come. I never understood how some people were not able to feel fear in the face of the unknown, so seeing Laia hesitant to what the future holds allowed me to relate to her more.
Elias
I take it back when I said Laia couldn't catch a break. This dude is the one who never caught a single break this whole entire story. Seriously. The entire gosh darn story. I don't know what he's done to you, Sabaa Tahir, but you need to give the boy a break.
Helene
I still haven't formed much of an opinion on Helene. I think she's on the verge of a big shift so I want to wait and see what she becomes before making my final verdict.
Keenan
My eyebrows are raised.
Marcus
I don't know who to be more scared of: the Commandant or the emperor. Both seem slightly unstable, but not enough to be crazy. They're both still highly intelligent, but there's no saying in what they will do next.
Commandant
Never liked her and never will. This book reinforced my dislike for her.
Chef
I hope we get to see more of her in the next couple books. I have a feeling she's going to become someone really important really soon.
Conclusion
I give A Torch Against the Night 4.5 / 5 unicorn horns. If you want to have your mind blown, I highly recommend you read this series!
Until next time….