I was perusing the internet, looking for something to write about, when I saw that Marta @ The Book Mermaid had done an Animal Crossing tag. Now, I don't know about you, but I'm absolutely obsessed with Animal Crossing. While I don't have a Nintendo Switch to play the New Horizons game that was released (sort of) recently, I do play the app version called Animal Crossing: Pocket Camp. The game is very mundane, but that's what I love about it. There are little to no expectations regarding what you should do. You get to take everything at your own pace.
This tag was created by Enne @ Our Worlds of Words. Please go check them and this amazing tag out! ❤
1. Your Character
Introduce us to the Pocket Camp version of you and share your friend code (if you want to)! Also, pick a book with a main character that you related to.
This is me! I tried to make it look like me, but cuter. I'm a little bummed about the lack of hair styles, but I make do with what I've got.

As for what character I'm like, I recently read Verona Comics by Jennifer Dugan and I related to Ridley a lot. The resemblance was a little uncanny, if I'm being honest. It's a contemporary take on Romeo and Juliet with two young lovebirds in the middle of a family war. Their respective families own their own comic book store, and have been bitter competitors for a long time. Jubilee and Ridley meet by chance at a costume party at a convention, and there was no separating the two after that.
Not only is the book super cute and wholesome, it also covers serious topics like mental health and sexuality. You can read more about my thoughts in my Verona Comics review (spoiler alert, I liked the book)!
—–x—–
2. Campsite
Your campsite is the hottest attraction around! But some animals still don't want to visit it unless you have furniture that fits their taste. Pick a popular book that you have no interest in reading.
I saw recently on bookstagram that a lot of people are freaking out about Midnight Sun, which is a book coming out later this year about the events of Twilight in Edward Cullen's perspective. Sadly, I couldn't relate to the hype because I never read the Twilight series by Stephenie Meyer, and I don't plan to. I know what happens throughout the series since I watched the movies with my siblings way back when they were released, and knowing the outcome kind of spoils the fun of reading the book. Also, there are a lot of other books that I want to read, and I don't want to waste my time reading something that doesn't interest me.
—–x—–
3. Camper
Your camper is your main mode of transportation in the game. Pick a book that takes place during a road trip or pick a book that you read during a road trip.
A Gentleman's Guide to Vice and Virtue by Mackenzi Lee has a road trip, but not in the traditional sense. It's more of a cross-country/cross-the-sea/cross-the-continent kind of road trip.
Regardless, it's a fantastic book with an amazing cast of characters. You will fall in love with each and every one of them for different reasons. The main trio get into all the trouble while traveling, and it is both hilarious and riveting. There's romance, scandals, adventure, chases, and mysterious experiments. What's there more to ask for?
—–x—–
4. Cabin
Your cabin is your home away from home (the campsite). So, pick a book that makes you feel at home.
I was going to pick the Harry Potter series, but I thought that was too much of a cop-out answer so I'm going with the Throne of Glass series by Sarah J. Maas instead. It's no secret that I absolutely adore this series, and I think part of the reason I love it so much is that it hits all the things I love to read about. It's a fantasy series with assassins and badasses, magic, supernatural creatures, potential book boyfriend/girlfriend material, and some super epic fight scenes. Sometimes, I'll go back into the books and reread my favorite scenes that I marked. If there's one series I keep on talking about and coming back to, it's this one.
—–x—–
5. Breezy Hollow
Breezy Hollow is the place to be if you love fresh fruits. Where else is the place to be if you love fresh produce? A garden! Pick a book that involves gardening or a garden.
I don't know why, but the first book that popped in my head when I read this prompt was Obsidian by Jennifer L. Armentrout. In the beginning, Daemon (the male protagonist) is a butthole to Katy (the female protagonist), but when she's gardening in the front of her house, he kind of redeems himself by moving all the heavy soil and mulch for her without her knowing. When I read the book for the first time, it was that scene that made me realize that Daemon, although he can appear to be mean to others, kept up a facade and is really a big softie for those he cares about.
—–x—–
6. Saltwater Shores
Saltwater shores is the beach setting in Pocket Camp. So, pick a book that takes place in a seaside town. Bonus points if the characters go to the beach a lot.
If I remember correctly, Bloom by Kevin Panetta takes place in a small town by the ocean. It's a story about a boy named Ari who wants to escape his small town and his family's failing bakery for the big city with his band mates. While looking for someone to hire in his place, Ari meets Hector, someone who loves to bake. They form an unlikely friendship that blossoms into something bigger. It's a very wholesome story and the blue monochromatic color scheme gives the whole story a serene beach feel.
—–x—–
7. Sunburst Island
Complete with bugs, scorching heat, and palm trees, this location gives off quite a strong summer vibe. Pick a book that would be a perfect summer read.
I really liked Wayward Son by Rainbow Rowell. It's the second book in the Simon Snow series, and it has major summer vibes. Simon, Baz, and Penelope go on a road trip across America has part of their summer vacation (or holiday, if you're British). Their vacation goes horribly wrong in a number of ways that it's almost comical. Honestly, the book is action packed, hilarious, and answers the question of what the heck happens to the hero after they've fulfilled their destiny.
—–x—–
8. Lost Lure Creek
Lost Lure Creek is a secluded riverside getaway. For this prompt, pick a book with an isolated setting.
I immediately thought of Cress by Marissa Meyer. It's a retelling of Rapunzel within the Lunar Chronicles world. The main character, Cress, is isolated in a space satellite with nothing but technology and screens to keep her company. With nothing to do, she becomes really good at hacking, and her skill set makes her valuable to both Cinder and her crew but also Queen Levana.
If you haven't read the Lunar Chronicles by now, I don't know what you're doing. If you like fairy tale retellings, sci-fi, awesome world building, and/or romance, you'll like the series. Honestly, if you like to read YA, you're probably going to like this series.
—–x—–
9. Pete's Parcel Service
Pete helps you deliver packages and fulfill requests for other animals around your campsite grounds. Much like friends "deliver" you book recommendations of books they think you'd enjoy. So, for this prompt, pick a book that was recommended to you by a friend that you really enjoyed.
Currently I'm reading Archenemies by Marissa Meyer, which Marta (The Book Mermaid) has strongly recommended to read ASAP. I tried to read it a couple months ago, but I had to stop because I had no time. Every time I picked it up I forgot what happened in the story.
Now that I'm done with classes and have more free time, I decided to pick it up again. I was worried I wasn't going to like it because I was having so much trouble getting through it the first time, but I'm glad I picked it up again. It's actually a lot better than I remember, and I can't wait to find out what happens next to the Renegades! Thanks, Marta, for encouraging me to read it again!
—–x—–
10. Blather's Treasure Trek
Blather's treasure trek is modeled after a board game, but there's a shortage of board games in books, so, for this one, pick a book featuring any sort of game, bonus points if it's a board game.
I couldn't really think of anything that featured a board game…. Warcross by Marie Lu revolves around a video game championship and a struggling hacker who accidentally glitched herself into the tournament and went viral.
Although I've never read or watched Ready Player One, I imagine it has the same vibe. If you're into the whole virtual world / video games / hacker being a badass thing, this book is definitely for you. If you like Marie Lu's works, you'll probably enjoy this book too.
—–x—–
11. Happy Homeroom
At HH, you take interior design classes (and try very hard not to fail when you don't have all the matching furniture). Pick a book that you read for school.
I think a super underrated essay that deserves more attention is Tell Me How it Ends: An Essay in Forty Questions by Valeria Luiselli. I had to read it for a US immigration class, and it was captivating. It highlights the stories of undocumented immigrant children who face deportation. It sheds light on how broken the system is and how the general public's perception of immigrants is not even close to the reality. It's a fairly short read (128 pages), and I highly recommend it to anyone who's interested.
—–x—–
12. Shovelstrike Quarry
With shovelstrike quarry, you never know what you're going to get and sometimes you really luck out and get a gold or a silver nugget. Pick a book that you weren't expecting to like, but ended up falling in love with.
I don't make it a secret that I'm not a huge fan of contemporary novels. Granted, I don't hate them either, but if I had to choose between fantasy or contemporary, I'm going to choose fantasy nine times out of ten. That's why I was super surprised that I enjoyed To All the Boys I've Loved Before by Jenny Han. It's the epitome of YA contemporary romance books, but it was just so cute that I couldn't help but love it. The relationship that Lara Jean has with her family, her friends, and her crushes is so wholesome. It also helped that the first movie was also super fun and cute.
—–x—–
13. Market Place
Market Place has a lot of great deals! But, it's also easy to get carried away and buy something that you don't really need. So, pick a book that you bought/put on your TBR impulsively.
I normally borrow graphic novels from my local library, but with it closed, I was really bummed that I couldn't read Check, Please!, Book 2: Sticks & Scones by Ngozi Ukazu when it was released earlier last month. With school moving online and nowhere to go, I decided to treat myself and buy myself a copy, despite the fact that graphic novels tend to be a bit more expensive than novels. I'm glad I did because my heart practically melted into a pile of mushy goo after reading the book. It's so cute, and I think everyone needs this kind of wholesome content in their lives right now.
—–x—–
14. Fortune Cookies
Fortune cookies can really be a mixed bag, depending on which one you get and sometimes they can be a bit disappointing. Pick a book that you had high expectations for, but that let you down.
A while back a received an ARC copy of The Kingdom of Back by Marie Lu. I was beyond stoked because I love Marie Lu's work. Plus, this was a story about Mozart and his sister but with a magical twist. I grew up playing Mozart on the piano, so I was excited to see the two things I love, music and magic, come together in a book. Also, look at the gorgeous cover! Who can say no to that? Sad to say, I didn't like it as much as I wanted to, and you can read more of my thoughts in my review.
 —–x—–
15. OK Motors
OK Motors is the place to go to customize your camper and make it look pretty. So, for this one, pick a book with a pretty cover.
There are a lot of books in the market with GORGEOUS covers. One that I found that I really liked was any cover by Charlie Bowater. I followed her back in my Tumblr days and really admired her work. Her style is fairly distinctive, so you can instantly tell if she's designed the cover or not. I mean… come on! How could you not like these covers? They're all so amazingly epic!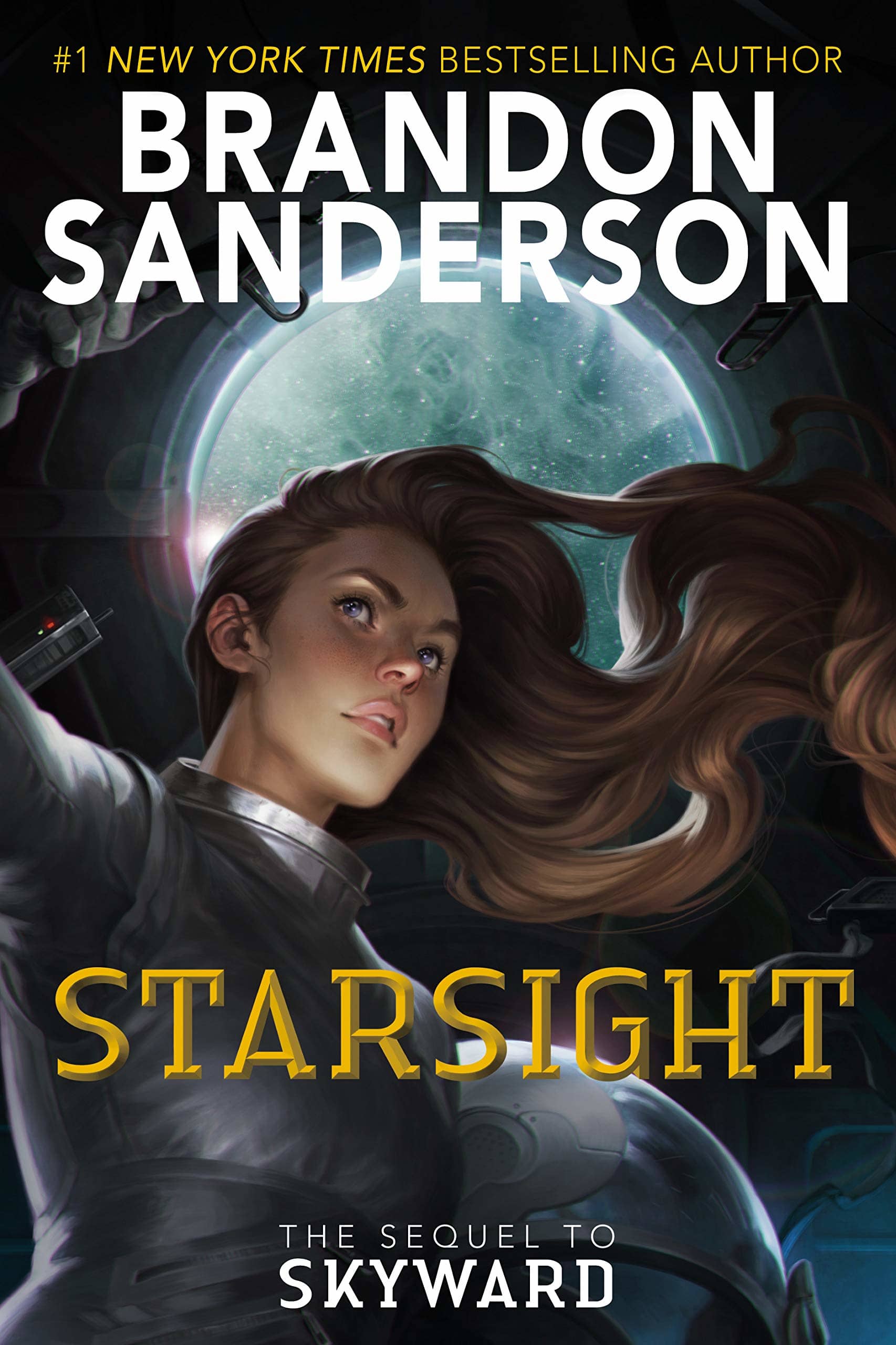 —–x—–
16. Gulliver's Ship
Gulliver's Ship delivers goods to foreign islands. For this prompt, pick a book that wasn't originally written in English. This can be either a translated work or a book that you read in a different language.
The only book I could think of for this prompt is The Girl from the Other Side series by Nagabe. I wanted to read this because I was watching an anime that was inspired by this series. Much like all the shows I watch, I still need to finish the first season. It's not that I don't like the show (I actually really enjoy it), it's just that I have trouble focusing for more than five minutes.
The series was originally written in Japanese. Since I don't have a single clue how to read Japanese, I opted to read the English-translated version. It's a manga, and you have to read it from right to left
—–x—–
17. Isabelle's Goals
This is a very long and seemingly inexhaustible list of goals from our good pal, Isabelle! Talk about a book that felt like it was never going to end.
I don't know about you, but big books can be pretty intimidating. All the books in the Mistborn trilogy by Brandon Sanderson are over 500 pages. The first two books took me several months to finish because they were so long and the font was small. I learned my mistake of reading the books during the school year and was able to finish the last book in about a week over the holidays. The series is absolutely fantastic, and anyone who's a fan of fantasy needs to read it. 10/10, would recommend.
—–x—–
18. Workbenches
Workbenches are essential for crafting furniture, clothing, food, and amenities, among other things. Pick a book with a resourceful main character.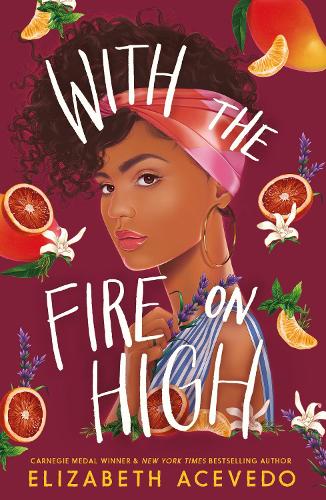 Emoni from With the Fire on High by Elizabeth Acevedo is probably one of the most resourceful characters I've read about. She's a single teen mom with a passion for cooking. She lives with her grandmother, and is able to make beautiful food creations with what she's got. On top of having to finish high school, she works to support her child and abuela. She's a hustler, through and through, and will do anything for her family and still try to pursue her dream.
Until next time….