I thought I'd make this post to give people who are struggling to fill their time during this quarantine period some ideas. I'd like to preface this post by saying that I am a college student on summer vacation, meaning that I have a lot of time on my hands. I am not an essential worker, so I'm doing my part by staying inside and social distancing as much as possible. I know that there are people who have jobs, and don't have the free time that I do. But if you do find yourself with some time on your hands and having no idea what to do with it, maybe some of these things will inspire you.
[Author's note: I'm new to this whole block editor thing, so if things look wonky, I apologize in advanced. I'm still learning how to use this new version of editor.]
Catching up on my physical TBR
This one is kind of obvious. There doesn't seem to be a better time to catch up on books than the summer time when I no longer have classes. Because I made it my goal this year to get my physical TBR down to zero by 2021, I've been working on that. I thought it was going to be easier than it is when I set this goal, because I forgot I would probably buy more books throughout the year as new releases roll around.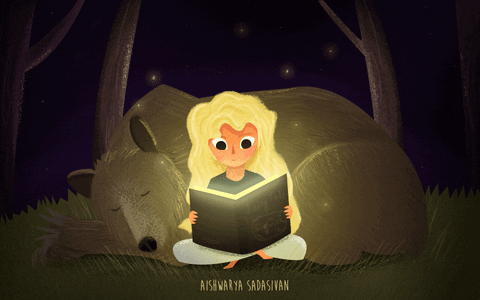 —x—
Blogging
Also kind of an obvious one, given that I'm reading more. The more I read, the more I'm able to write and post reviews. Again, since it is summer break, I don't have the responsibilities of a student taking up my time. That means I have more time and energy to brainstorm what I want to write about.
—x—
Painting with gouache
I like making art. I've been drawing ever since I was a kid, but I wasn't much of a painter. Sure, I did some paintings in high school in art class or for a history project, but other than that, my experience with painting is limited. I thought, why not try a different paint medium instead while I'm stuck inside? I read online that gouache is like acrylics in the sense that it's opaque but like watercolors because it's water activated and can be thinned out by water. I bought a set of "jelly gouache" online, and it's pretty fun to use! Here's a picture of recent painting I did of Howl and Sophie from Howl's Moving Castle:
—x—
Watching a LOT of YouTube videos
I don't watch TV shows, movies, or listen to podcasts; I watch YouTube videos. Specifically, I binge cooking/food-related videos. So channels like BonAppetit, Binging with Babish, and Simon and Martina are my favs. I've also been watching a lot of Jenna Marbles / Julien Solomita, Simply Nailogical, and Korean Englishman / JOLLY. Basically, I've been catching up on all my favorite YouTubers content that I missed while classes were in session.
—x—
Uncluttering my belongings
I'm *kind of* a hoarder. I have a hard time letting go of things, even if I know I don't need them. I always want to keep everything because "it might be useful in the future." Looking around in my childhood bedroom, I realize that I just need to get rid of a lot of stuff, because it's been getting a bit crowded. Every couple days, I'll tackle a different section in my room. I started off with all my notes from high school that I didn't sort through before going off to college. Then I did my desk. Then my nightstand. Then my closet. Then (and probably the most painful one) my bookshelf. It's been hard to get rid of things, but it's so much nicer not having a crowded room full of junk I don't use any longer.
—x—
Three Good Things project
I don't know about you, but having my whole life flipped upside down has put me in a doozy. I read online that, at the end of each day before you go to bed, writing down three good things that happened to you that day and a brief reason why (i.e. someone held open the door for me because they were being nice and neighborly) for each can help decrease things like depression and anxiety. Apparently it's been tested and proven to be effective for about six months. I'm not sure if it truly works, but it helps me focus more on the positive rather than the negative things that's been going on.
—x—
Writing daily journal entries
Ever since I was a young child, I kept a journal. At this point, it's become habit. However ever since high school, I've been writing in it less and less. For the most part, it used to take me about a year to get through one composition notebook, but now it's been taking me several. I always feel a lot better after writing in my journal, so I decided for the month of May I would write something daily. It doesn't have to be long. I just have to write something.
It's been going well so far, and I'm reminded why I like writing down my thoughts. It helps my brain feel less crowded once I get everything down on paper. Also, I do it at the end of the day when I write my "three good things," so it's a way to unwind.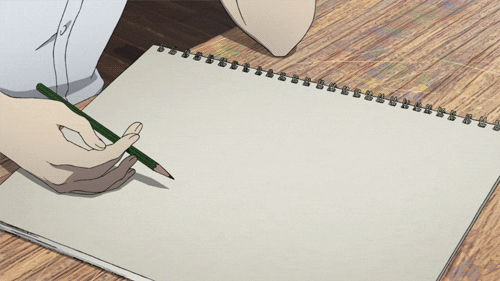 —x—
Sewing projects to revamp old clothes
My mom has an old sewing machine that I'm learning how to use. Well, I'm learning how much I don't know how to use the version that she owns. I learned how to sew with a machine in high school because I was in a theater costume design class. While cleaning out my clothes, I found some old pajama pants that I never wore because I wear shorts to bed. Because most of the clothes we throw away/donate end up in the landfills either here or in a different country, I decided to bring new life into the pants and cut them into sleep shorts. All I had to do was hem the leg holes, which wasn't too hard.
—x—
Online classes
Just because I'm on summer break doesn't mean I get to slack off. I'm taking some online classes to catch up on college credit. If you're not in college or don't plan to attend, there are a lot of cheap/free online classes that teach you how to do whatever it is you want to learn.
—x—
Rearrange bookshelf
I had accumulated a good amount of books in college that I brought back to my parents' house. My bookshelf was already full when I went off to college, so it was a bit of a struggle to find places to put my new books. I managed, but that required me to relocate some books onto the family's shared bookshelf. I'm probably going to have to unhaul some of my books soon.
—x—
Animal Crossing: Pocket Camp
If you haven't seen the book tag about this game, I highly recommend you check it out! Since I don't have a Nintendo Switch (and don't plan to get one), I opted for the mobile version. I finally understand the hype behind Animal Crossing. It's a cute, low-stakes game where you help out villagers doing little tasks.
—x—
Working out because of all the snacking
Let's just say that my jeans don't fit me as well as they used to since quarantine was issued. I haven't been moving around at all, so I decided to add working out to my daily regimen. I prefer working out at home over a gym and there are a lot of free workout videos online, so this isn't too hard.
—x—
Crocheting
I like crocheting. There's something so therapeutic about the repetitive motions and making one ball of yarn turn into something different. I used to make a lot of amigurumi dolls in the past, but since I no longer have space for them in my room, I turned to other crochet projects. Right now, I'm working on a cardigan. Hopefully it'll turn out okay but right now it's not looking too hot.
—x—
Supporting small artist businesses a.k.a. retail therapy
On Instagram, I follow a lot of bookish artists. I've always admired their work and wanted to support them one way or another but never really pulled the trigger when it came to buying their products. Recently, I've been buying little stuff like stickers, prints, and pins from their online shops to not only decorate my room/laptop but also support my favorite artists!

Below are pictures of some of the products I've purchased that I really like. I linked each artist's online shop to their respective pictures. Please go check them out because they're amazing artists selling some really cute products!
—x—
Play catch up
Use this time to catch up on things you've been falling behind on. It could be watching a show or movie you've been meaning to watch, working on that one project you never finished (you know the one), or maybe just catching up with friends and family that you haven't talked to in a while.
For me, it's sleep! I've been sleeping more than six hours a night (which feels fantastic and highly recommend, might I add), and I haven't felt too sluggish throughout the day.
Hopefully this post has given you some ideas of what you can do if you're feeling particularly bored!

Please stay safe and healthy wherever you are and know that you are loved and appreciated!
Until next time….