The Selena Gomez Book Tag
Heya, internet world! While I don't listen to a lot of Selena Gomez's songs, I know she's a super popular pop star with a massive following. When I saw that there was a book tag revolving around her songs, I was intrigued. Luckily enough, I was tagged by the lovely folks over at A Couple of Bees Read. Please go check them out and give them some love!
The Rules:
Thank the person who tagged you and leave a link to their blog.
Mention the creator of the tag: Nehal @ Books and Words
Answer the prompts.
Tag at least 5 people.
Just have fun!
─────────────────────────── ●⚫● ───────────────────────────
Love You Like A Love Song: A romance novel that is cliché but you still love it
I feel like there are a lot of enemies-to-lovers / badass girl falls in love with badass boy romance books. From Blood and Ash is no exception. Despite it being slightly cliche, I still really enjoyed the book.
Rare: A book with a female protagonist unlike any other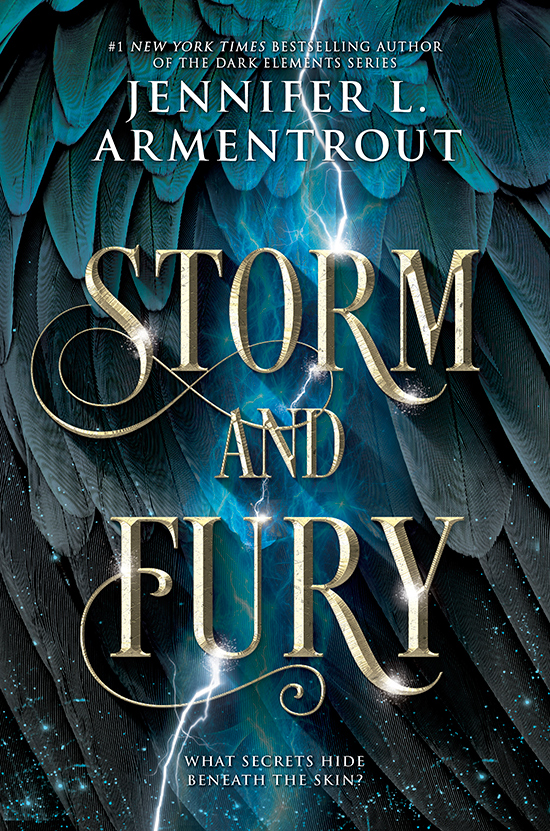 In Storm and Fury, Trinity has retinitis pigmentosa (RP), an eye disorder that causes a loss in vision. What's interesting is that the author also has RP, and it's cool to see how she incorporated her own experiences into Trinity's story. Also, I like how Trinity works around her vision to become the badass that she is. She finds ways to live life and fight with her limited vision.
Look At Her Now: A character who suffered a lot (physically/mentally) but eventually recovered and is now at the better end of life
Ridley has it rough in Verona Comics. His high-profile family barely pays attention to him, and when they do they see him as a failure. On top of that, he suffers from a lot of anxiety. Basically, the odds are stacked against him throughout the novel, but he eventually pulls through and seeks the help he needs.
Wolves: A book that got you out of a reading slump
Spin the Dawn got me out of a pretty big YA reading slump. All I wanted to read were trashy romance novels, but this reminded me why I loved YA books. I was so enraptured by the magic, imagery, and mythology, and it brought me back to the time when I first started reading YA fantasy.
It Ain't Me: A character you used to like but not anymore
I have a couple cases where I disliked a character at first but then came to like them later (Jude from The Cruel Prince and Lorcan from ToG), but I don't have anything for liking and then hating a character….
Feel Me: A character you can't bear to see with anyone else but you
UHHH… all my book boyfriends/girlfriends? JK! I don't imagine myself with characters often, especially if they already have a romantic partner in their story. I'm more someone who ships characters than daydreams about them being with me.
Same Old Love: A book with an unoriginal and unrealistic romance
Something that is massively popular right now in the fantasy genre is the prince of hell / dark-haired bad boy romance. I've seen so many books pop up where the love interest is super powerful and has dark/black hair (ACOTAR, Kingdom of the Wicked, pretty much anything written by Jennifer L. Armentrout, The Cruel Prince, etc.)

I say these books have unrealistic romances, because (let's be honest) how likely is it that one of us will date a prince of hell? Or a dude with wings and magical powers? Yeah… I don't know about you, but I'd say my chances are pretty slim.
The Heart Wants What It Wants: A book you regret finishing because you miss reading it a lot
If there were a book I'd want to read again for the first time, it'd probably be the Mistborn trilogy. I want to re-experience the shock of all the plot twists and the mind-reeling geniusness of it all. I don't think I will reread this series for a while since each book is 600+ pages, and ya girl needs to graduate on time.
Back To You: A book you read again and again even though you have other books on your TBR pile
I absolutely adore the Check, Please! series and I reread it from time to time whenever I need a pick-me-up. The story is so cute, and I love all the characters. Plus, I love Ngozi Ukazu's art style, and I pour over the pages just to drool over her drawings sometimes.
Hit the Lights: A book that just made you forget everything else
This. Series. Is. Going. To. Kill. Me. I swear. The amount of times it has made me sit at the edge of my seat and sweat like a pig (out of nervousness and concern for my favorite characters) is insane. When I pick one of these up I dive head first into the story and don't process the real world around me until I close the book.
Tell Me Something I Don't Know: A book people keep recommending you which you already have it in your TBR pile
Heartstopper has been recommended to me so many times. Whenever I mention that I love graphic novels, someone will bring this series up. I was perusing the internet and came across three different posts recommending it, all in one day. Well, guess what? I finally read the first book, so y'all can stop yelling at me about it. (By the way, if you haven't read this, I highly recommend it. It's so cute!)
I Can't Get Enough: A book series/world you just want more and more of
I really loved the Illuminae Files series and the unique way it told its stories through reports, chat messages, and really cool graphics. I hope there are more books in the future that are told in less-conventional ways like this series.
─────────────────────────── ●⚫● ───────────────────────────
I tag…
Anna @ Starlight Kosmos
Mary @ Mary and the Words
Mark @ Notts Reader
Lila @ Hardcover Haven
Beth @ The Books are Everywhere
…and you! If you want to try this, consider yourself tagged!
─────────────────────────── ●⚫● ───────────────────────────
Stay awkward and amazing!