✧ This review is spoiler-free! ✧
"I am of the belief that there are few things more empowering than love. Only the already weak would be further weakened by it."
– Jennifer L. Armentrout, Grace and Glory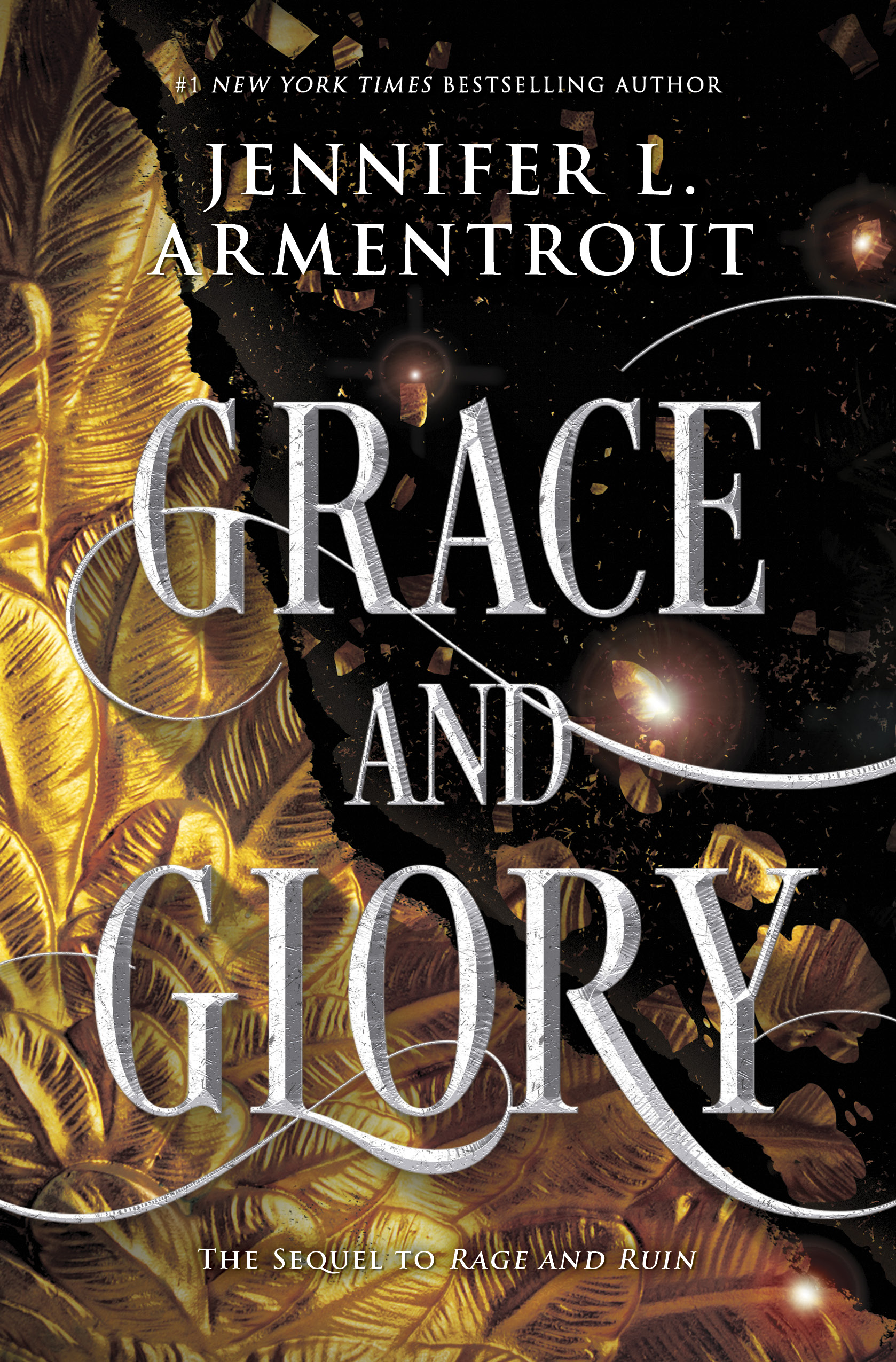 Title: Grace and Glory
Series: The Harbinger, #3
Author: Jennifer L. Armentrout
Publisher: Inkyard Press
Published: June 1, 2021
Category: young adult
Genre: fantasy, paranormal
Pages: 512
My Rating: ★★★★☆
Goodreads page
──────── ●⚫● ────────
Synopsis
Trinity Marrow has lost the battle and her beloved Protector. Even with both demons and Wardens on her side, Trin may not win the war against the Harbinger.

Bringing Lucifer back to the world to fight the Harbinger is probably a really, really bad idea, but they're out of options—and the world's ultimate fallen angel is the only being powerful enough to impact the outcome.

As Trin and Zayne form a new and more dangerous bond and Lucifer unleashes Hell on earth, the apocalypse looms and the world teeters on the end of forever. Win or lose, one thing is certain—nothing will ever be the same.
[ This synopsis was taken directly from Goodreads. ]
──────── ●⚫● ────────
Thoughts
Lately, I've been having trouble with Jennifer L. Armentrout's writing. I used to be a die-hard fan, but much like with Marie Lu, my reading tastes are changing and her writing no longer fits my reading palette. Regardless, Grace and Glory was fun to read.

As always, I loved all the characters. Trinity was badass as ever. Zayne got a serious glow up. It was nice to see Layla and Roth. Also, Lucifer was like the Netflix show Lucifer, but more deranged. He was so much fun, and his obsession with the show Supernatural made me giggle.
There has been a lot of mystery throughout the series behind who Peanut was before he became a ghost, and I'm not going to lie, I was a little disappointed and very weirded out when the reveal happened. I would've been okay with it if he hadn't done the things he had throughout the series. (I'm being purposefully vague, because I don't want to spoil anything.) JLA addresses the awkward situation in the book, but it's still a bit too weird for my taste.

In one of her events promoting Grace and Glory, JLA talked about how this book is most likely going to be the last book in the Dark Elements/Harbinger world. However, she said left a tiny opening just in case she wants to revisit the world in the distant future. In my opinion, the thread she kept loose at the end was the size of Alaska. Usually the ending of a series ties everything up with a nice little bow, but because she left this (fairly big) issue unresolved, I felt a little unsatisfied.

Minus all that, this was a pretty fun book! It was easy to read, and I found myself staying up wayyyyy later than is healthy (I won't tell you when I went to bed, but it rhymes with free in the morning). If you want a series that is classic YA fantasy vibes, this series is for you. If you liked the first two books in this series, you're most definitely going to like the finale. It was a solid last book to an amazing series, and I'm interested to see what direction JLA will go now that this series has come to an end.
TL;DR

✅ good pacing, never slow
✅ fun characters
➖ good ending for Trinity + Zayne's story, but unsatisfying conclusion for the Harbinger world
❌ JLA's writing style no longer fits my reading preference
──────── ●⚫● ────────
Rating
I give Grace and Glory 4 stars!
──────── ●⚫● ────────
Stay awkward and amazing!