I was perusing the blog-o-sphere, trying to get inspiration for what I want to write about, when I got a pleasant surprise. Thank you to Jan @ The Doodlecrafter for nominating me for this award!
the rules:

✦ Thank the blogger who nominated you and link back to their blog.
✦ Answer all the 11 questions sent by the person who nominated you.
✦ Nominate 11 new blogs to receive the award and write them 11 new questions.
✦ List the rules and display the Sunshine Blogger Award logo in your blog post.
──────── ●⚫● ────────
What is the worst movie you've ever watched?
I don't think I have a particular movie that I thought was really bad. I don't watch a lot of movies in general, so when I do, I make sure that I know I'm going to like it.
What's your favorite food?
I'm biased, but I love Asian food and desserts. Maybe it's because it's what I grew up with, but there something about Asian cuisine that warms my heart (and belly).
Do you like the horror genre (in books, shows, movies)?
Nope! I'm a huge scaredy cat, so I can't really handle scary things. However, I really enjoyed watching playthroughs of Resident Evil Village (I think it's a horror game?).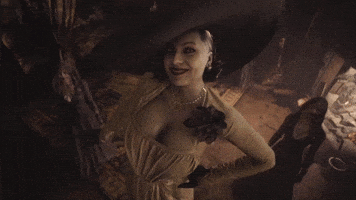 Do you watch booktube? Why or why not?
I used to a few years ago, but I don't anymore. I prefer reading book blog posts over watching videos, because I'm super impatient and I can scroll through a post faster. However, there are a few ideas that I think work better in a video format than a post (i.e. book hauls/unhauls).
Favorite action movie?
Does Marvel movies count as action movies? If so, my favorite one is Thor: Ragnarok. I watched that movie probably 10+ times before it was taken off of Netflix.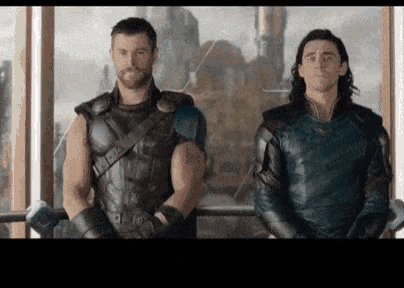 Name a book with a trope you love.
I don't think I have a favorite trope. However, a lot of books I've read has one where the romantic partner (usually a male) is super powerful and overprotective of the protagonist (in a I-would-die-for-this-person kind of way), but the protagonist (usually a female) is just as scary, if not more powerful than the partner.
Who's the most cinnamon roll character you've met in books?
I'm not sure they count as "characters," but Catana Chetwynd is an artist who makes cute comics about her relationship with her partner. The whole thing is so wholesome and cute and is guaranteed to make you smile. Whenever I'm in a bad mood, I'd pick up one of her books, and I'm always feeling better by the end of it.
Do you play any musical instruments?
I used to play the piano and cello, but I stopped a while back. I've always wanted to revisit both of them, but I'll probably have to wait a few years before I feel ready to pick up an instrument again.
Fairies or elves?
Hmm… between the two, I'd choose elves. I think fairies are too trickster-ish for me. I'm not cut-throat enough to survive around them (or those similar like the fae). Elves, on the other hand, I think I could survive around. I couldn't fight them (I have as much hand-eye coordination as a brick), but I think we could come to an mutual agreement or something.
Do you prefer historical fiction or science fiction?
Science fiction, for sure! I love things that have some sort of fantasy/magic/futuristic element to them. I read to escape reality, and so I want the books I read to be as far from real-life as possible.
What's a book with a twist that left you shocked for ages?
The Mistborn series! The last book's ending broke my mind. It was so genius, and made me realize just how much planning went into writing the series. My immediate thought after I finished the last book was that I need to reread the whole series to look for all the clues I missed. I still think about that ending to this day, and it's been several years since I've finished it.
──────── ●⚫● ────────
I tag:
Nehal @ Quirky Pages
Noura @ The Perks of Being Noura
Fifty Shades of Books Site
Charley @ Books and Bake 1
Hermione @ Portable Magic
Laura @ Extraordinary Explorer
Sofii @ A Book. A Thought.
Michael @ My Comic Relief
Anna @ Starlight Kosmos
Chelsea @ Your Bookish Friend
Lauren @ Books are Only the Beginning
and you!
my questions:
What is your favorite book you've read so far this year?
What is one of your guilty pleasures?
What is your favorite snack/food?
If you could have any fictional creature as a pet, which one would you choose?
Name a fun fact about yourself.
Any authors/books you'll never read?
What is the best movie/TV show that you've watched this year?
If you could switch spots with any character in a book/movie/TV show, who would it be and why?
What kind of music do you like listening to?
Name your last 1 star read.
Would you rather have the ending of every book you read spoiled or be able to read a book without being spoiled but never know the ending?
──────── ●⚫● ────────
Stay awkward and amazing!