Holy moly! Today marks the anniversary of when I started this blog. I can't believe I've been doing this for six years now.
This blog has gone through some rough patches, but I think I'm finally getting the hang of it (I say, after 2,190 days). Thank you to everyone who has taken precious time out of their day to support this awkward, painfully-introverted book fiend. Since I'm not great with words, here are a bunch of .gifs that I hope convey my love and appreciation for you: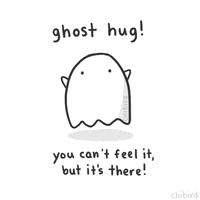 Being a part of this amazing online community has been so much fun, and I can't wait to continue to geek out about books for more years to come!
──────── ●⚫● ────────
Stay awkward and amazing!