I was just scrolling through my YouTube feed to find a video so I had an excuse to procrastinate, when I came across this book challenge. It's been a hot minute since I've watched a BookTube video, so I was intrigued. After watching Keeping Tabs (the creator) take a stab at her own challenge, I wanted to give it a shot!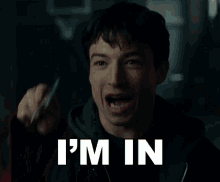 Click here for the original creator of this challenge!
Granted, I recently got rid of 60+ books from my shelf so this might be a bit more difficult.
Oh well.
The general rules I got from her instructions were this:
1. Time yourself trying to find each prompt on your shelf
2. Try and beat the time of the person who challenged you.
3. Don't forget to tag your challenger and the original creator.
4. Have fun!
I decided that rather than time myself and cause my stress levels to go off the charts, I would just try and find each prompt on my shelf. Each prompt that I find a book for will count as a point. The max amount of points is 20 (since there's 20 prompts). Plus, me just telling the time it took me to find all these books would not be that exciting.
It occurs to me now that this challenge is probably more enjoyable in video form, but alas, I am not a BookTuber. I apologize in advanced.