I was tagged by the lovely Audrey @ Audrey Writes Abroad. Thank you so much for tagging me. It's been a fat minute since I've done a tag, so I know I'm going to have a lot of fun with this.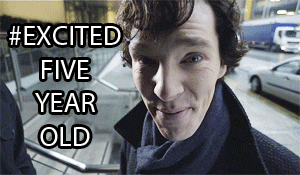 These are the rules:
Show your WIP in 10-20 GIFs (or more, eff them rules), or about a book recently read that you loved! It's up to you! Just make sure to tag me so I can read your awesome GIF story!
Since I'm not writer, I'm going to choose a book I recently read.